Daytona State College Invites Community Musicians to Join Instrumental Ensembles for 2022-23 Academic Season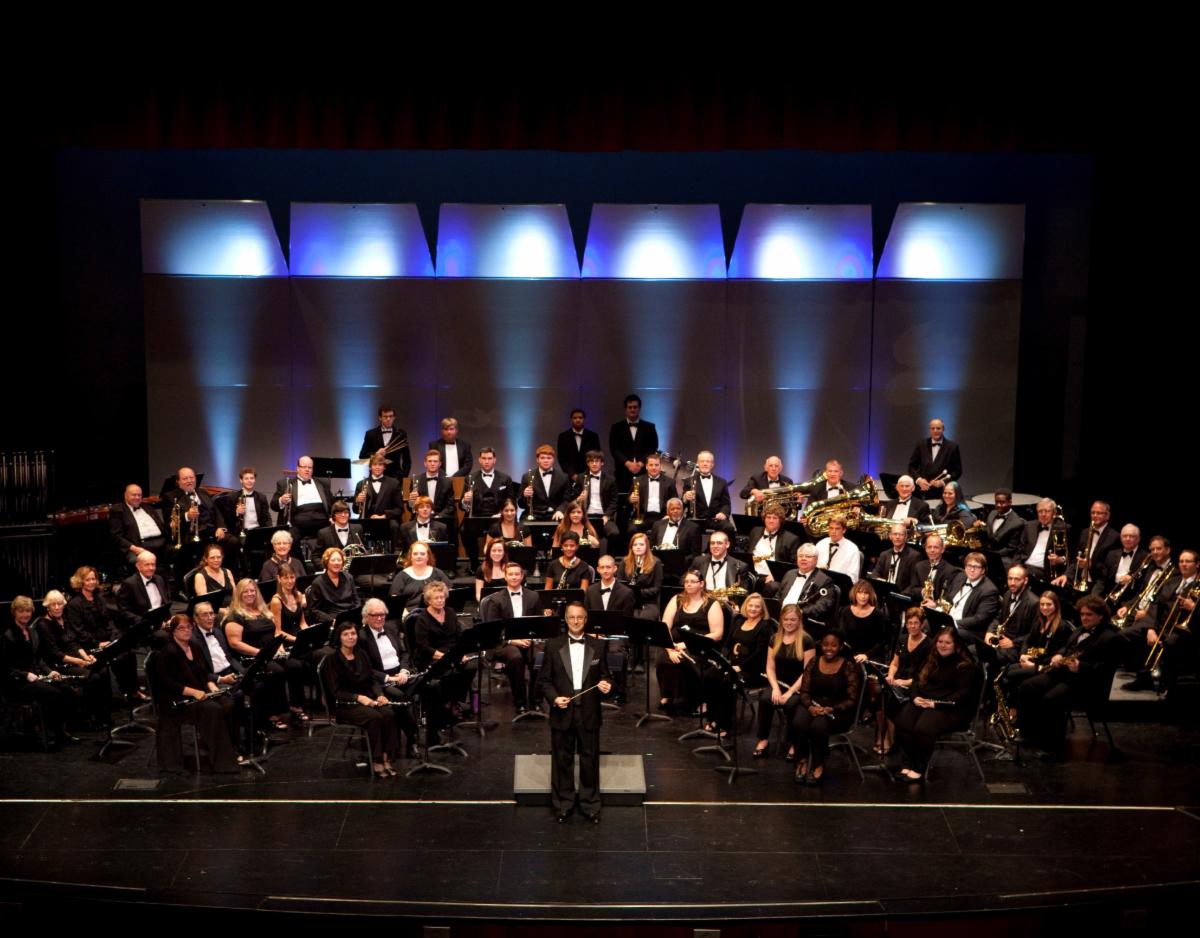 The Daytona State College Symphonic Band.
DAYTONA BEACH, Fla. (August 9, 2022) – Daytona State College is seeking local musicians to be part of its Symphonic Band, Civic Orchestra, and Jazz Ensemble for the 2022-23 performance season.
"Daytona Beach has an incredible number of talented musicians, and we want them to join us to share their joy of music with the community," said Peter Waidelich, Director of Instrumental Music at DSC. "The ensembles have been on hold for two years and we feel the time is right to bring everyone together again."
The ideal members should be able to play their instrument at least at a high school level and be able to read music.
The Symphonic Band will begin rehearsing August 29, the Civic Orchestra will begin rehearsing August 30, and the Jazz Ensemble on August 31. All rehearsals begin at 7 p.m. and will be held on the main Daytona Beach Campus of Daytona State College in the Jeanne M. Goddard Center (Bldg. 230), Room 103.
Performances begin in mid-October and culminate in May 2023.
For more information, please contact Peter Waidelich at 386-506-4690.
###