Daytona State College and Bethune-Cookman University sign historic agreement
Daytona State College and Bethune-Cookman University signed an agreement Wednesday, March 1, 2023, providing admissions, transfer credit and scholarship support for DSC students pursuing an advanced degree in Criminal Justice at B-CU.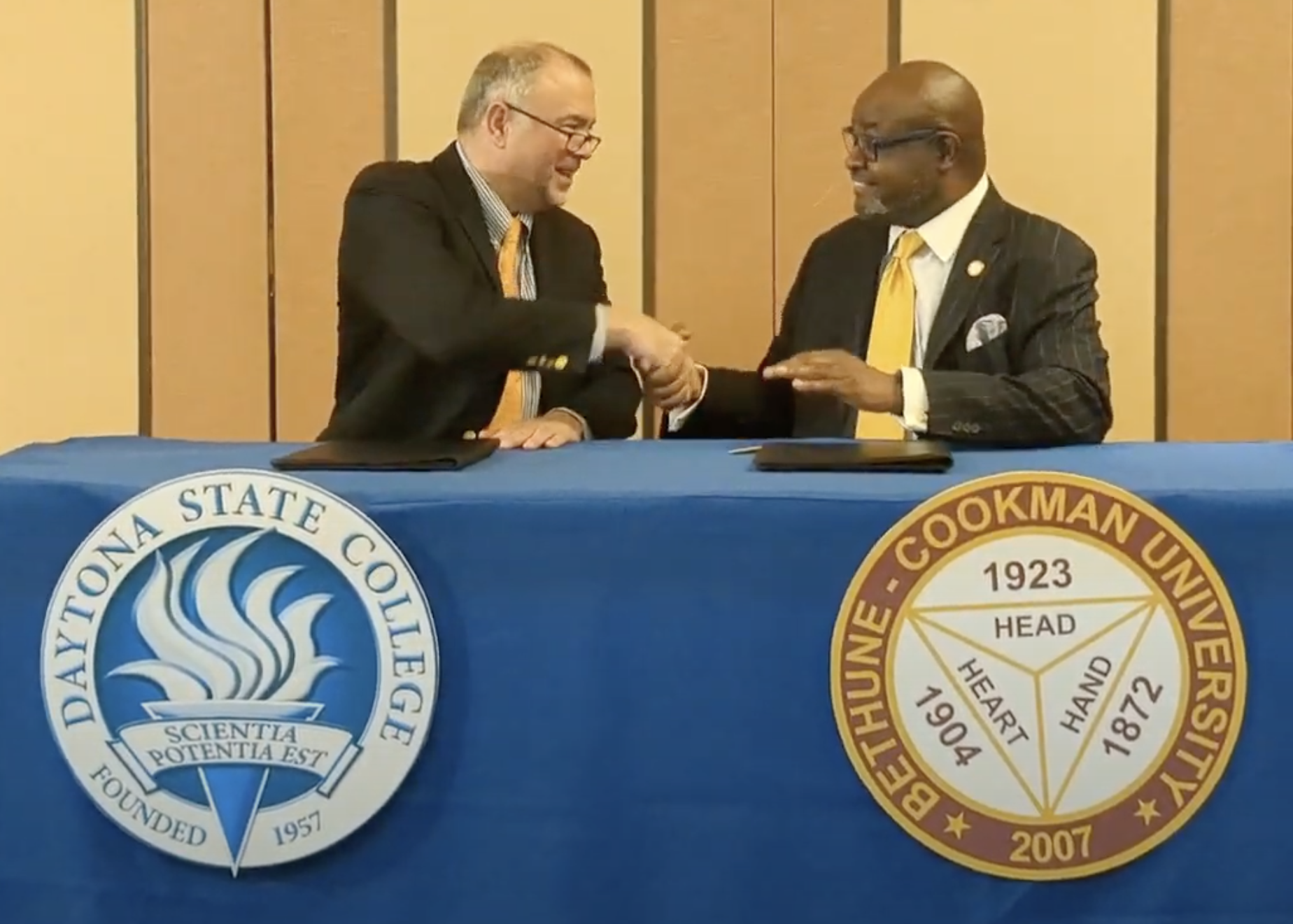 The agreement, which is effective immediately, provides support for Daytona State students who have earned an Associate of Arts degree or an Associate of Science degree in Criminal Justice who intend to transfer to Bethune-Cookman University to pursue a Bachelor of Science degree in Criminal Justice.

"Our partnership with Bethune-Cookman University greatly streamlines the process for students looking to continue their education in Criminal Justice," said Tom LoBasso, President of Daytona State College. "Pursuing a baccalaureate degree significantly increases career opportunities and better prepares students who are dedicating themselves to public service."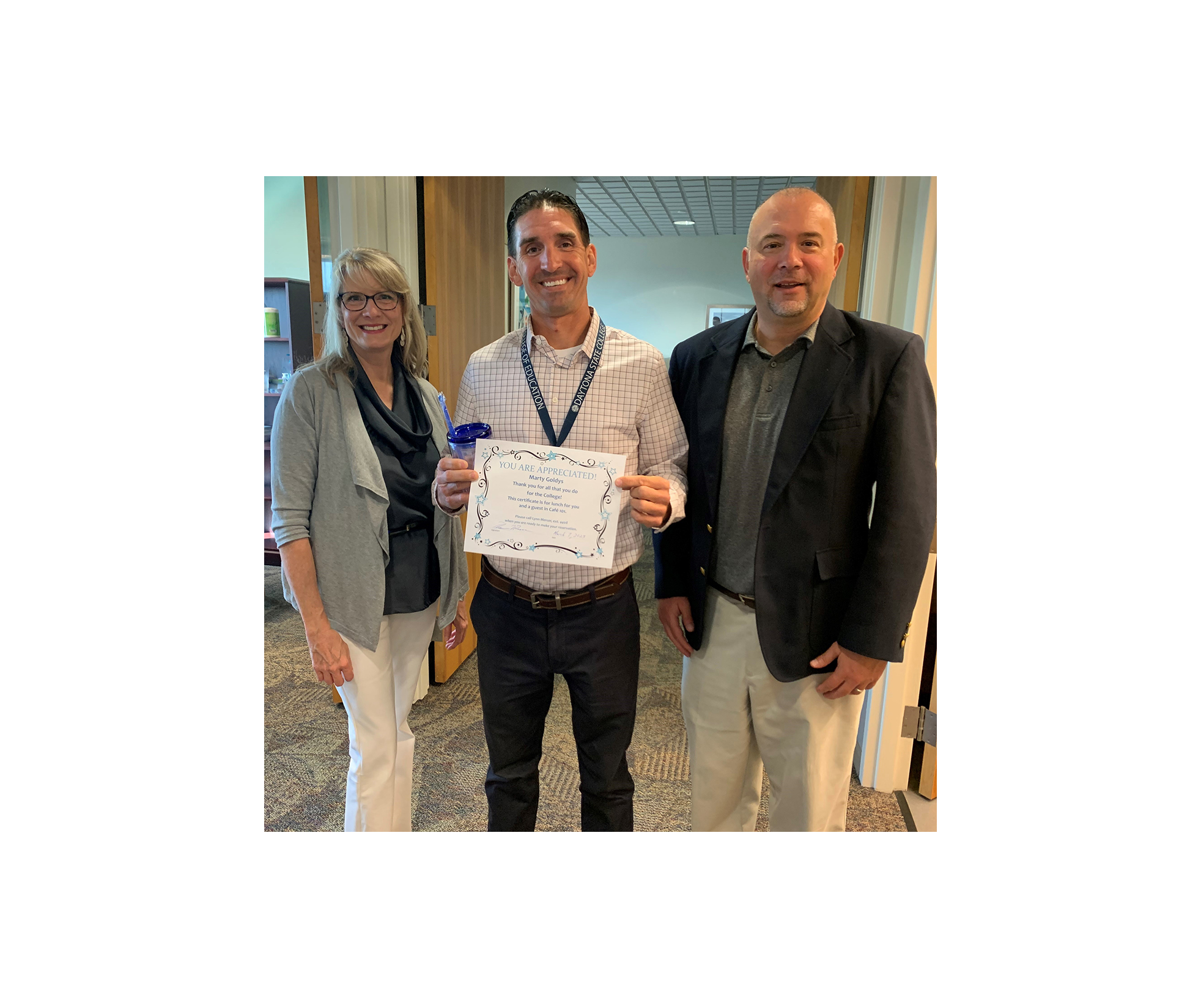 Congratulations to Marty Goldys
Recognizing Marty Goldys, Coordinator, School of Education
Marty joined us in July 2007 as an Admissions Specialist. Six months later he transitioned to become an Admissions Advisor at the Daytona Beach Campus. In 2010 he was recruited to join the School of Education team where he has been serving as the student Tracking, Field Placement and Recruitment Coordinator.
Marty has built a great rapport with school leaders and students in Volusia and Flagler counties. This year he secured field placements for nearly 160 students in our Bachelor of Science in Education and Educator Preparation Institute programs. All students received their placements before the first week of class each semester – an incredible accomplishment.
Marty was instrumental in rolling out the Para-to-ESE Teacher program, conducting outreach to school leaders, explaining the program and establishing field requirements. He has been heavily involved in the new Student Disposition Review and Performance Improvement Plan (PIP) processes by tracking student progress and working with faculty to create academic warnings and PIPs. And Marty oversees multiple surveys sent each year to employers, interns, host teachers and principals, that the department uses to assess its success and report to the Department of Education.
Marty always goes the extra mile. Just this week he helped a student who was concerned she wouldn't be able to register for Spring B classes and didn't have the means to cover the costs. He helped her navigate registration and worked with the Financial Aid and Foundation teams to get her financial assistance. These little (and not so little) things he does ensure our students are successful.
Please join us in congratulating Marty for his outstanding service and commitment to our mission.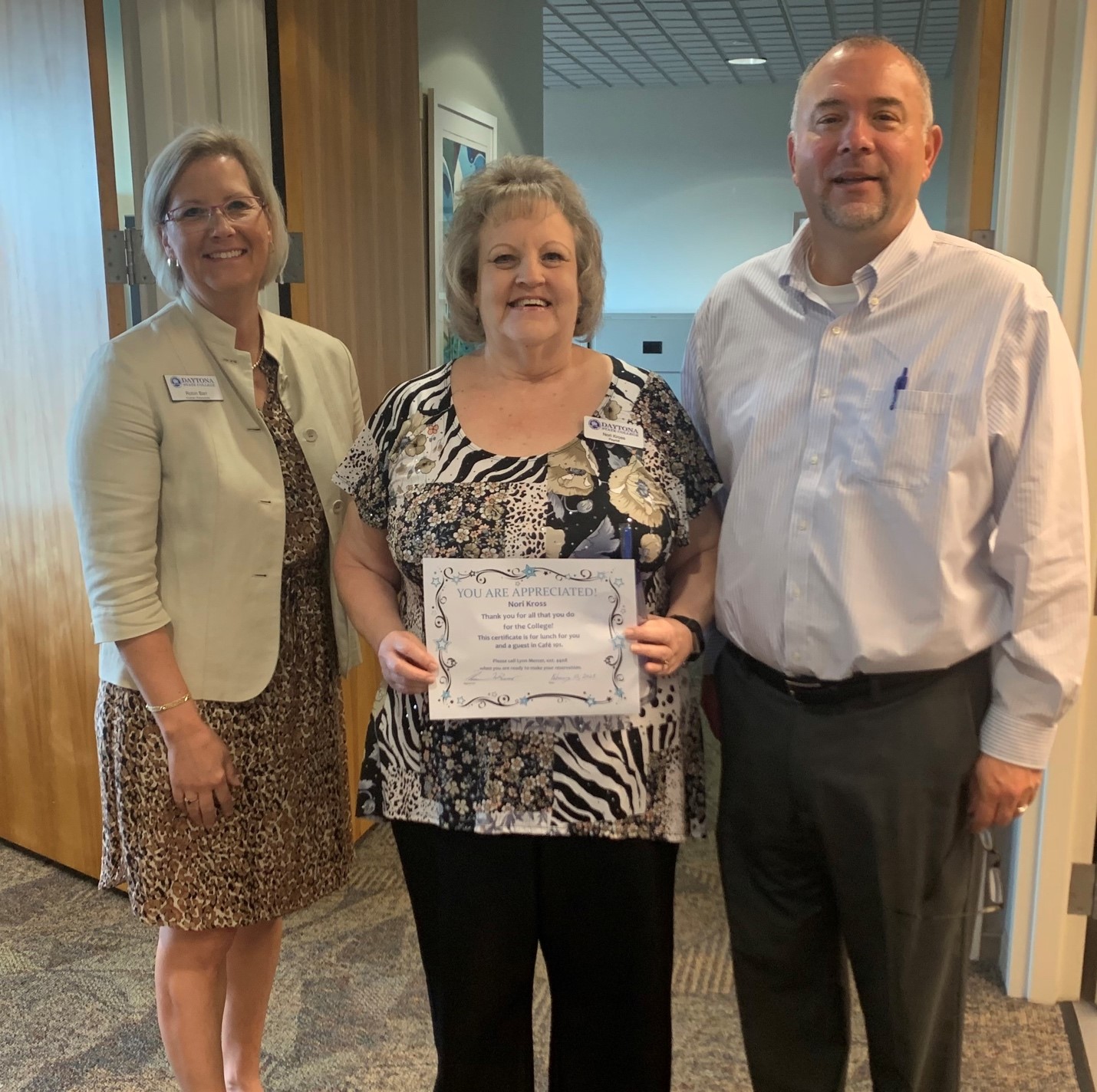 Congratulations to Nori Kross
Recognizing Nori Kross, Payroll Coordinator
Nori joined us in February 2006 on a temporary basis, and her depth of knowledge of all areas of payroll led to numerous promotions and enhanced duties. Based on her intimate knowledge of the successful Peoplesoft implementation in 2015, she was asked to be our first Business Analyst. As we continued to work through changes in process and staffing, Nori transitioned back into payroll, where she works to ensure each payroll cycle runs smoothly.
Nori has a positive attitude and has processed payrolls through hurricanes, power outages, system implementations and staffing transitions.
Please join us in congratulating Nori for her outstanding service and commitment to our mission.