Accreditation
The Daytona State College SACSCOC Initiative
Daytona State College is accredited by the Southern Association of Colleges and Schools Commission on Colleges (SACSCOC) to award associates and bachelor's degrees. Degree-granting institutions also may offer credentials such as certificates and diplomas at approved degree levels. Questions about the accreditation of Daytona State College may be directed in writing to the Southern Association of Colleges and Schools Commission on Colleges at 1866 Southern Lane, Decatur, GA 30033-4097, by calling (404) 679-4500, or by using information available on SACSCOC's website (www.sacscoc.org).
All institutions accredited by the Southern Association of Colleges and Schools Commission on Colleges (SACSCOC) are required to undergo a review for reaffirmation of accreditation every 10 years. On June 19, 2014, SACSCOC reaffirmed accreditation for Daytona State College.
Currently, DSC is preparing for the next 10-Year Reaffirmation of Accreditation Review, which will include both off-site and on-site reviews by two distinct teams of SACSCOC evaluators to determine the college's compliance with SACSCOC principles and standards including the development of the college's second Quality Enhancement Plan.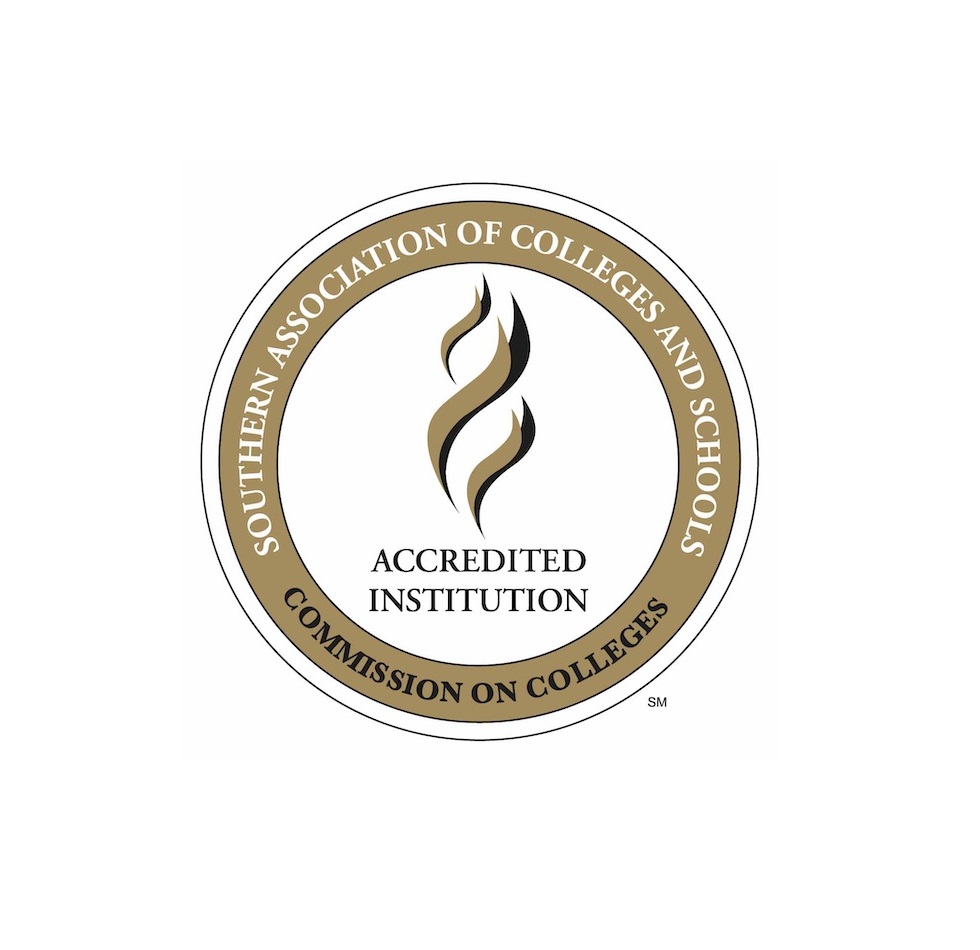 What is SACSCOC?
SACSCOC is the body for the accreditation of degree-granting higher education institutions in the Southern states. It serves as the common denominator of shared values and practices primarily among the diverse institutions in Alabama, Florida, Georgia, Kentucky, Louisiana, Mississippi, North Carolina, South Carolina, Tennessee, Texas, Virginia and Latin America and certain other international sites approved by the SACSCOC Board of Trustees that award associate, baccalaureate, master's, or doctoral degrees.
The mission of SACSCOC is to assure the educational quality and improve the effectiveness of its member institutions.
To gain or maintain SACSCOC accreditation, an institution must comply with the standards contained in the Principles of Accreditation: Foundations for Quality Enhancement, and with the policies and procedures of the Commission on Colleges.
Resources
What is reaffirmation?
The reaffirmation process is an accreditation review that officially occurs every 10 years, with an interim five-year review. The process allows Daytona State College to demonstrate that:
its mission is appropriate to higher education;
it has sufficient programs, services and resources to accomplish and sustain its mission;
its educational objectives are consistent with its mission and appropriate to the degrees it offers and;
the college is successful in achieving its stated objectives.
Why should colleges undergo reaffirmation of their accreditation?
Reaffirmation fosters public confidence in the institution and its efforts to maintain quality standards, enhance institutional effectiveness and foster student success. The reaffirmation process also provides a basis on which colleges, universities and the public at large can be assured that accredited institutions comply with a common set of requirements and standards. While a private organization, SACSCOC also is entrusted by the US Department of Education to certify that institutions are eligible to receive federal financial aid.
The Quality Enhancement Plan (QEP)
The Quality Enhancement Plan (QEP) is the component of the reaffirmation process that reflects and affirms the commitment of DSC to enhancing the quality of higher education in the areas its serves and to focusing attention on student learning. The QEP describes a carefully designed course of action that addresses a well-defined and focused topic or issue related to enhancing student learning and/or student success. The QEP's topic is identified through or in concert with the institution's ongoing integrated institution-wide planning and evaluation process.
Institutional Effectiveness Department
The Institutional Effectiveness department provides leadership, support and resources for accreditation. These processes assist the institution in maintaining SACSCOC accreditation and program accreditation, assessment and planning, promoting achievement of mission and fostering continual program and service enhancement for the benefit of the DSC College community.

The office is responsible for SACSCOC accreditation correspondence and reports, Quality Enhancement Plan reporting, Substantive Changes and other accreditation and compliance activities.

To comply with our Accountability Standards (64-14.060),which provide a basis for quality improvement and for accountability, external accreditors provide additional oversight of academic program content, quality, and effectiveness, and faculty members play a key role in preparing academic programs for external review by accrediting agencies.

Several academic programs (list of external accrediting bodies) at the college maintain state and/or national accreditations or approval by professional associations or licensing boards. Program coordinators and faculty collaborate to demonstrate that their programs meet the standards of quality established by their respective governing boards or accrediting agencies. All programs with external accreditations develop and implement standards, monitor results and generate reports for their accrediting agencies. All programs with external reviews are in good standing, demonstrating the quality of academic programs at Daytona State College.