Daytona State College and New College of Florida offer new 2+2 agreement with guaranteed admission and scholarships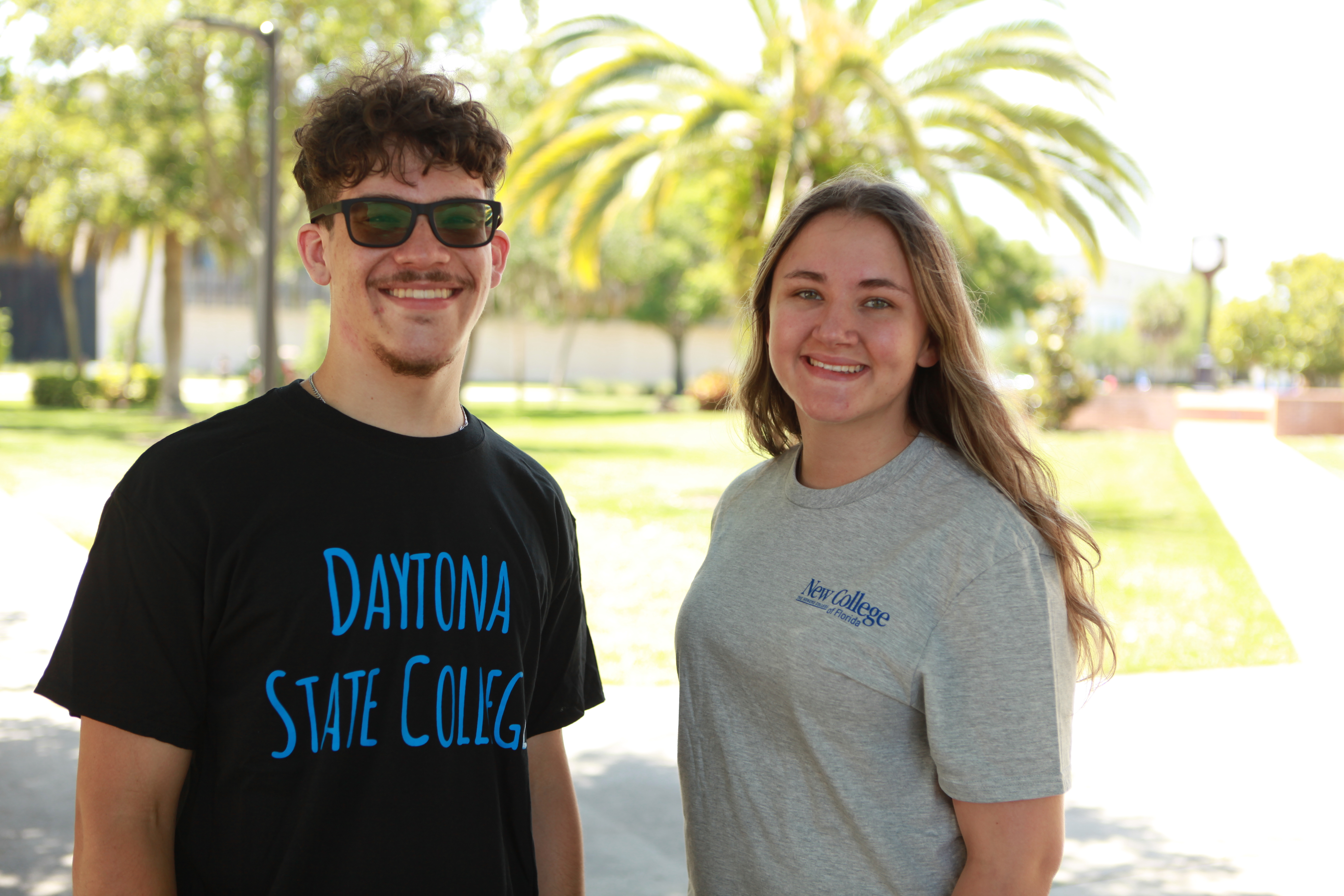 DAYTONA BEACH, FLA. (April 19, 2022) – Daytona State College and New College of Florida, located in Sarasota, have entered a new partnership that will benefit DSC students who wish to transfer to Florida's designated public honors college. Through this new 2+2 agreement, Daytona State A.A. graduates who complete their degree within eight semesters of entering DSC as a non-high school student and with a 3.0 or higher cumulative GPA, are guaranteed admission and a smooth transition to NCF. Academic pathways are available for students with an interest in biology, chemistry, economics, liberal arts (general transfer), marine biology, and psychology.
DSC Quanta-Honors College Chair, Dr. Ben Graydon, is excited about the new opportunities for students in the honors program. "Daytona State's faculty work hard to nurture our students' interests in research, critical thinking, and creative problem-solving. This new transfer agreement provides a guaranteed pathway for students to continue developing their interests in New College's supportive and rigorous academic programs. With this agreement in place, our students can explore their interests through our A.A. degree and then transfer to New College for advanced study and professionalization supported by a generous guaranteed scholarship."
Besides the scholarship, students will receive joint advising from DSC and NCF to help ensure a smooth transition. Dr. Graydon has been holding virtual information sessions to help build awareness for this tremendous opportunity.
For more information, please contact a DSC Academic Advisor at Advising@DaytonaState.edu or call (386) 506-3661.
# # #