You Truly Make a Difference
Join the Employee Giving Campaign today. You are the backbone of our institution - the foundation that provides support for our future success. Participating in the Employee Giving Campaign further celebrates your belief in the Daytona State College Foundation – a direct-support organization of Daytona State College. Providing a minimum of $1 million on an annual basic to students through scholarships and to the College for program funding, we need you to help support this critical mission.
Pay it Forward directly to a fund that supports your passions. Take advantage of the ease to give through payroll deduction. Unite with your peers to make a difference today.
On behalf of the Foundation and its Board of Directors, we thank you for your consideration and support.
Daytona State College Student SPOTLIGHT
Thanks to the Adelia Minor Math Scholarship, I have been able to focus on school and not worry so much about tuition costs and finances. I don't think any amount of thanks could be enough to show my gratitude for being awarded this scholarship. I will do my best to become a great teacher and pass on the kindness and generosity I have received. When I graduate and walk across the stage, it will be thanks to the Donor of the Adelia Minor Math Scholarship and the aid they've given me. I will forever be appreciative.
Stephanie Parks
Education Program, concentration in Mathematics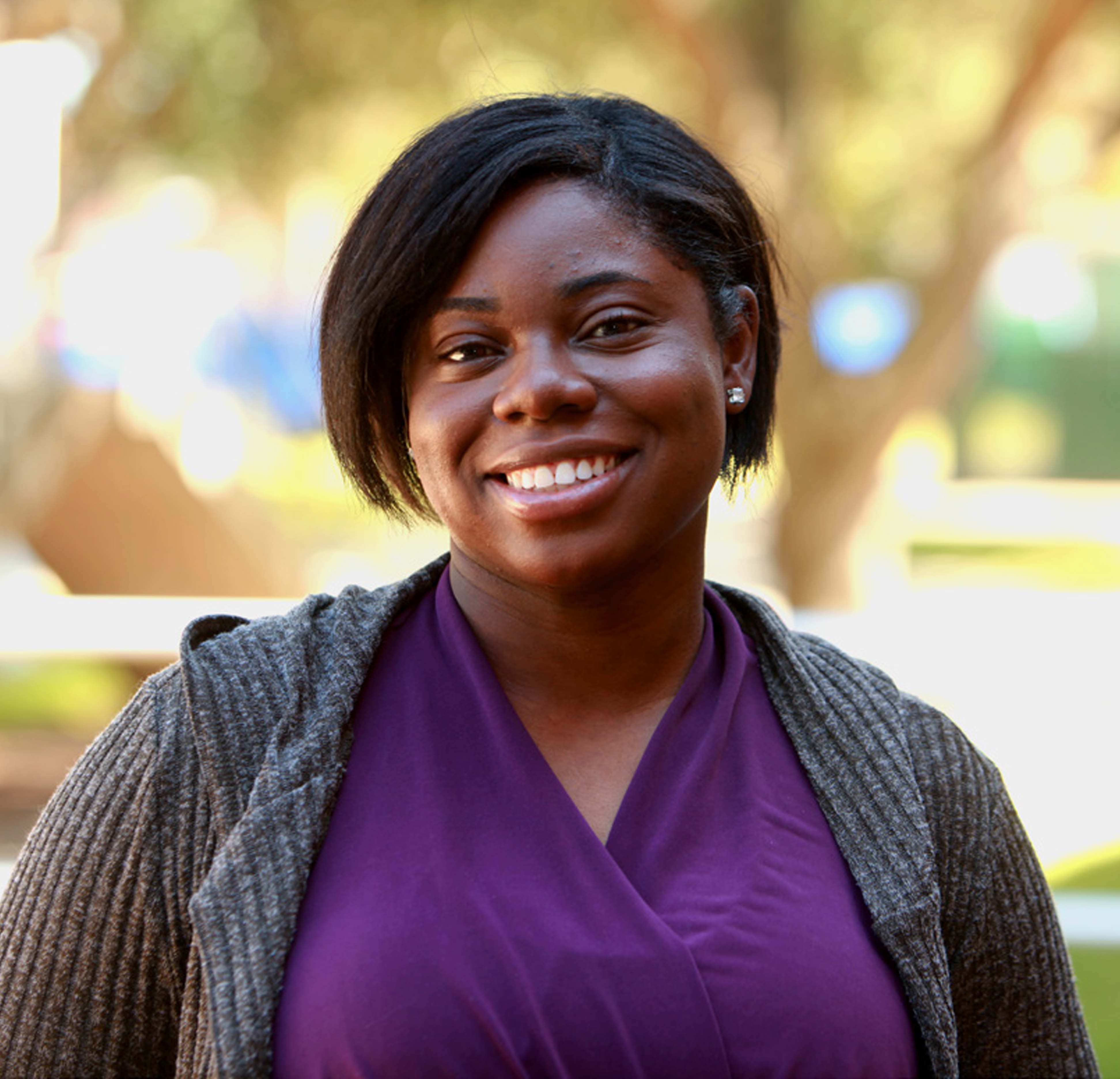 Daytona State College Student SPOTLIGHT
I have had the blessing of receiving a foundation scholarship and it has alleviated a huge burden off my shoulders. I am not eligible for traditional financial aid so paying out of pocket was challenging. Because of the generosity of donors to the Daytona State College Foundation, I was able to complete my Associate's Degree and am currently pursuing a Bachelors in Exceptional Education. My goal is to become an Exceptional Student Educator and provide the tools and guidance to my students to allow them to be successful in their everyday lives. I am forever grateful.


Sheniqua M.
B.A. Exceptional Education
Class of '23
Pay It Forward
To make a donation via payroll deduction, please fill out the payroll deduction form. For a one-time contribution to the Foundation, please fill out the online form below.
Employee Giving Stats
50%
of all employees who give through payroll deduction support the Foundation General Scholarship. This scholarship provides support for students who might not qualify for any other scholarship.
100%
of your donation goes directly to student support.
ALL
employees can choose to give to any scholarship or program fund.