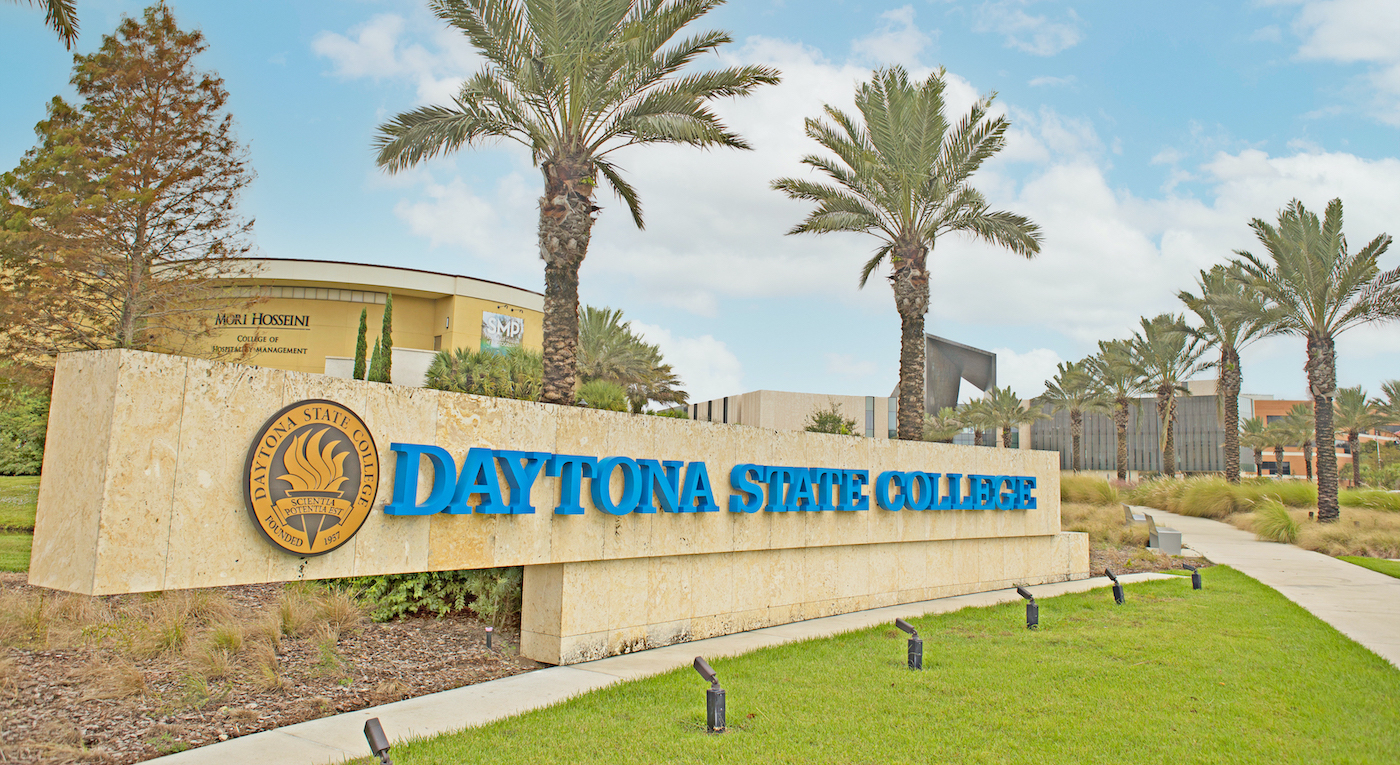 Message from the President
Welcome to Daytona State College – Your Pathway to Success
At Daytona State College, nothing is more important than the success of our students. The College is dedicated to removing obstacles, inspiring hope and confidence, and making the personal connections that convince our students they belong in college. Success means achievement in the classroom, the workplace and in life. We accomplish this by offering our students pathways. Students come to us because they believe we can help them achieve success, and we take our mission very seriously.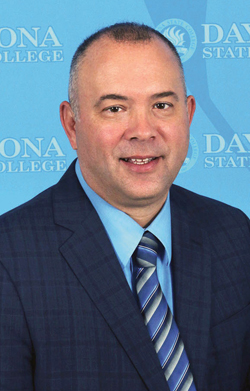 Whether you're a student, a parent, a supporter or someone interested in exploring our institution, you'll find remarkable opportunities at DSC to enrich lives and open doors. We offer pathways to exciting careers, further education, in-demand skills training and personal enrichment.
Daytona State has distinguished itself with high-quality academic programs, outstanding faculty dedicated to teaching, and small class sizes that ensure our students get the attention and support to help them succeed.
We are always growing and expanding, and strive to offer new programs that reflect the evolving economic and workforce needs of our communities. Recent examples of new programs include a Bachelor of Science in Accounting, Associate of Science in Optician Technology, a hospitality specialization attached to our Bachelor of Applied Science in Supervision and Management, as well as a Certificate in Hospitality Beverage Science, the first of its kind in the state-college system, that will train students for immediate placement in the fast-growing craft beer and wine industry.
Other programs include an Associate of Science in Database Technology and a specialization in 3-D Manufacturing tied to our Associate of Science in Engineering Technology. We're also proud of the success of programs such as our Associate of Science in Broadcast Television Production, leveraging the power of WDSC TV 15 to introduce students to live productions of Falcon sporting events.
As a college community, we're proud that Daytona State consistently earns high marks from U. S. News & World Report due to top-notch faculty, smart technology and focused student engagement. We rank among the nation's Best Online Bachelor's Programs, while claiming the most affordable spot as well.
Our students, who number about 25,000, can expand their college experience with many student services and activities, including:
championship athletic teams who are as competitive in the classroom as they are on the playing field,
an award-winning student newspaper and literary magazine,
an active Student Government Association, and
more than 50 clubs and organizations.
On our campuses you'll also find the internationally recognized Southeast Museum of Photography, a state-of-the-art fitness and aquatic facility and two theaters that host theatrical, musical and dance productions throughout the year.
Let us know if we can help you join in the Daytona State College experience from where ever you are in life. I applaud you for making the smart choice and taking the next step toward your goals.
Sincerely,
Thomas LoBasso, Ed.D.
President