Daytona State College Holds Groundbreaking Ceremony for New On-Campus Residence Hall
DAYTONA BEACH, FLA. – Daytona State College kicked off construction of the new student residence hall with a groundbreaking ceremony on April 15. Projected to open in August 2022, the facility will be located on the Daytona Beach Campus and will begin a new chapter in the life of the College.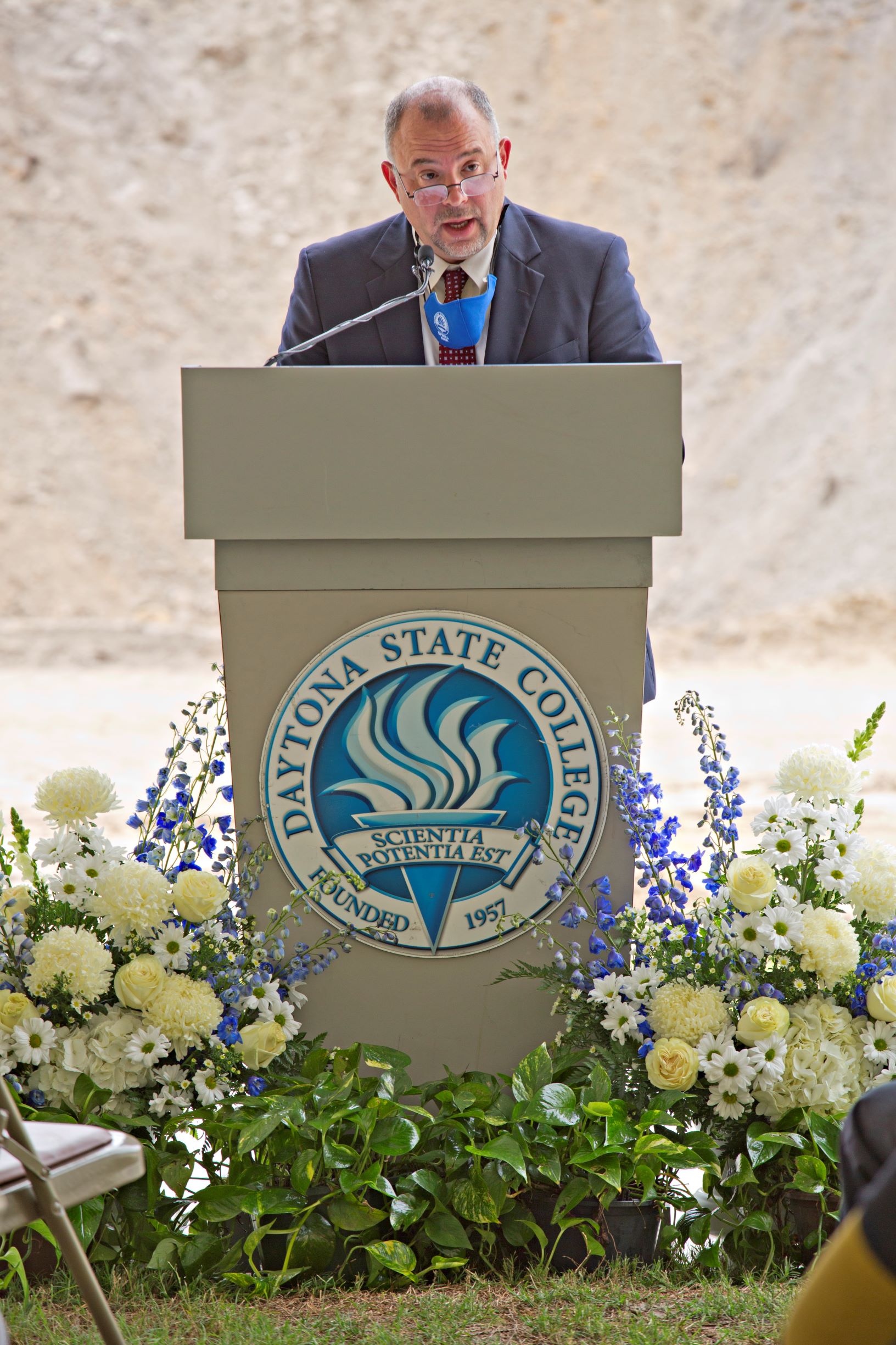 Featured speakers at the event included DSC President Tom LoBasso, DSC District Board of Trustees Chair Randy Howard, DSC Housing Corporation Chair Garry Lubi, and DSC men's soccer co-captain Angel Limardo.

The 52,505 square foot, four-story building will provide housing for up to 252 Daytona State students. Amenities for the residents will include laundry facilities, study areas and recreation space on each floor.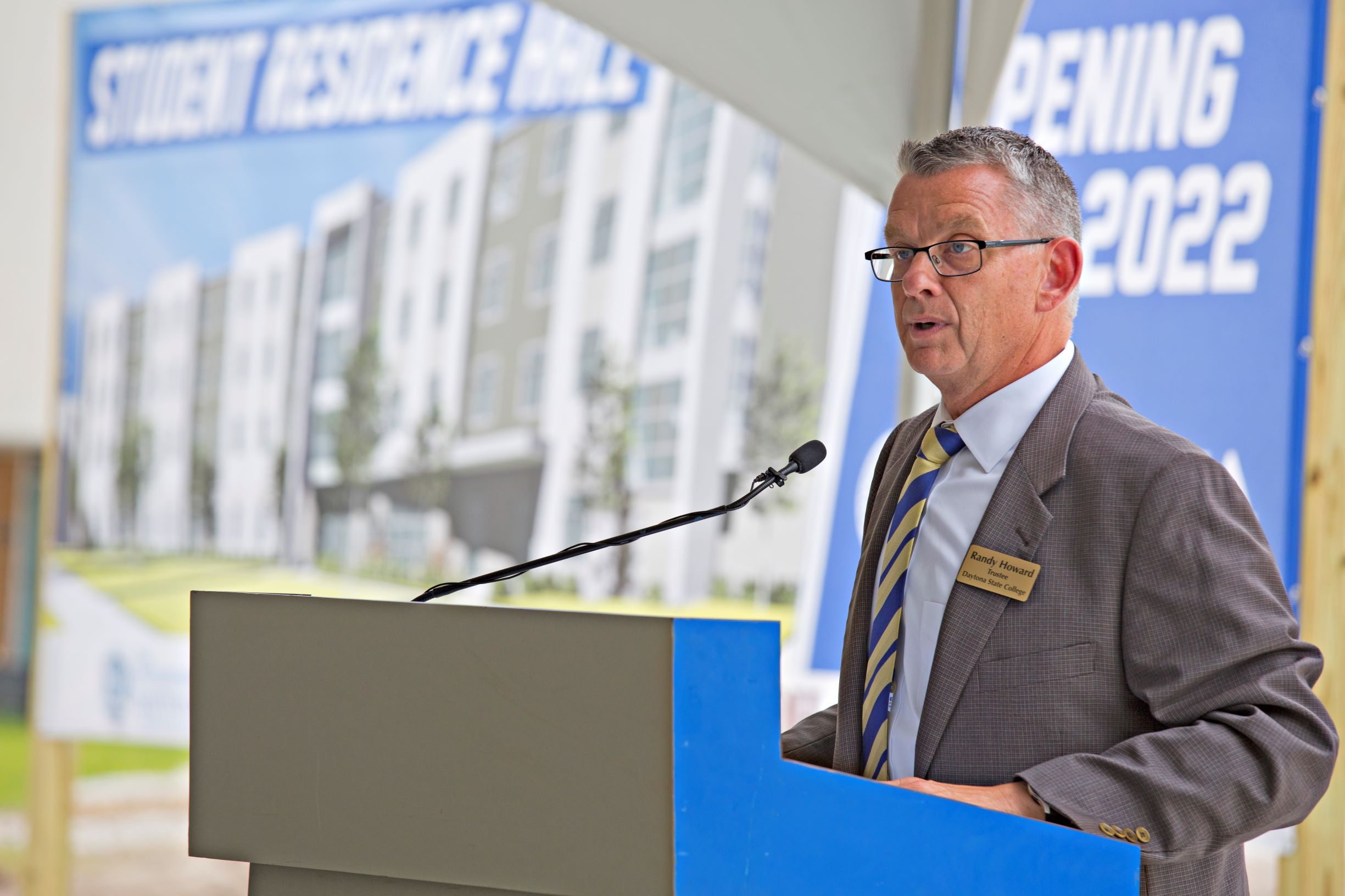 "All of our studies and surveys have shown that students would rather live closer together than further apart, not only in relation to each other but to campus," said Dr. LoBasso. "Many of these students are from the outlying parts of Volusia and Flagler counties, and for certain programs that are only offered on this campus,
it could mean a 50-plus minute commute one-way."
"I'm pleased we're now able to offer this type of experience to our students, one that meets their needs in a way we've never been able to do before now," added Dr. Howard. "It will bring new life to this campus and allow those who live here to forge a deeper connection with each other and with Daytona State College."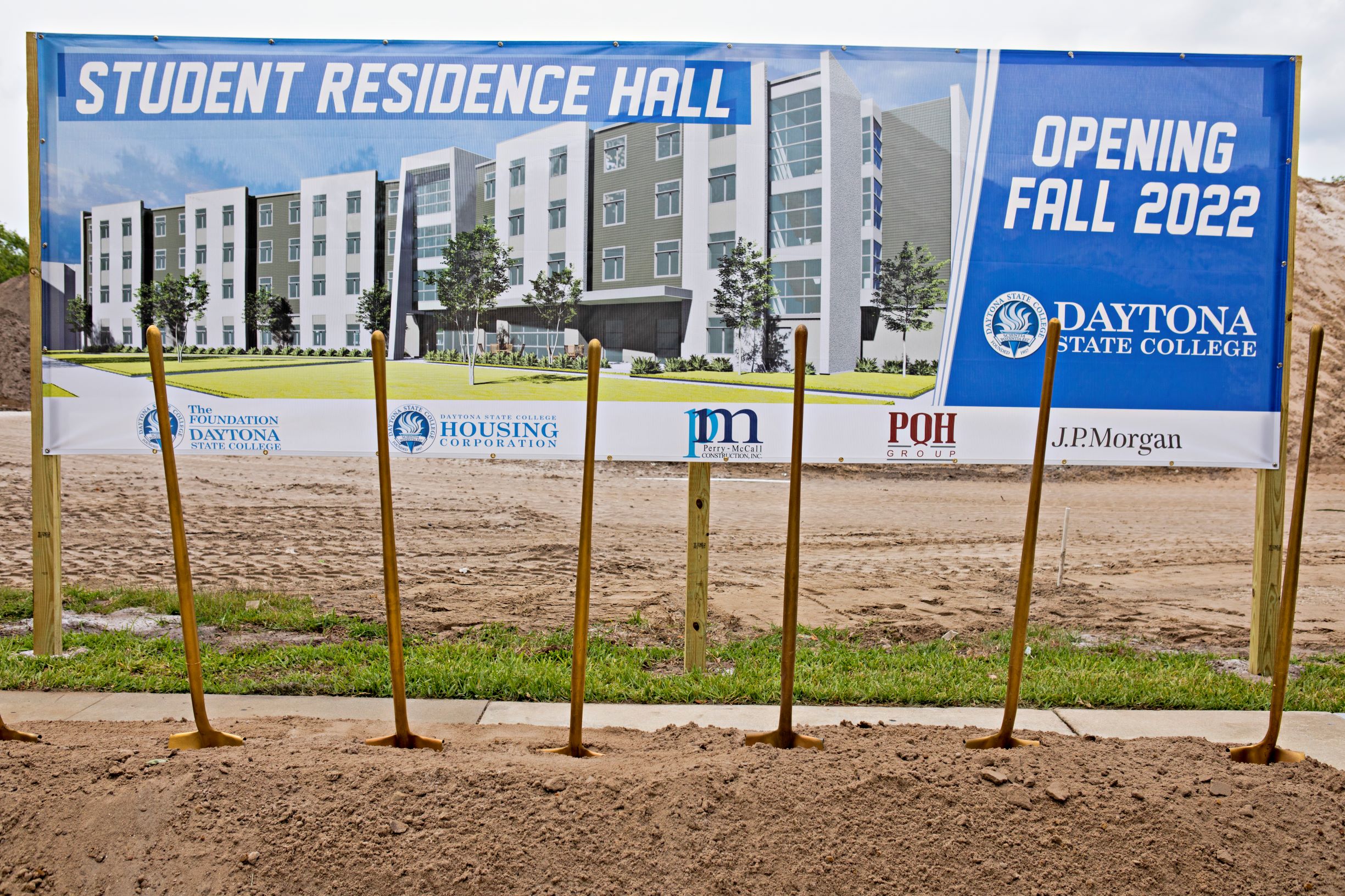 The building's location was strategically chosen in order to put students in close proximity to all of the services and amenities the College already offers, including the Academic Support Center, dining hall, library, fitness center and aquatic facility. When combined with the infrastructure already in place, the new residence hall allows the College to utilize its facilities to their greatest potential while enhancing campus life for students and improving retention.
The decision to offer on-campus housing dates back to 2016 when it was an element of a five-year master plan developed by the District Board of Trustees. The plan included iconic new buildings, landscape improvements, a re-imagined athletic complex and residence halls. Daytona State will be one of only eight schools in the Florida College System that offers on-campus housing, and aligning with its mission of open access and affordability, the residence hall will be within reach for all students, including those on financial aid and scholarships.
"We're excited to see this next element of student life come to fruition," said Lubi. "When you look at the new or renovated facilities that have opened in recent years, it really illustrates the direction we're moving."
See more about the residence hall, including room styles/floorplans, ameneties, how to apply for on-campus housing, and more.
###