Daytona State Awarded U.S. Department of Education Grant for TRIO Student Support Services
Daytona State Awarded U.S. Department of Education Grant for TRIO Student Support Services Award provides College with more than $1.8 million through 2025
DAYTONA BEACH, FLA. (August 18, 2020) – Daytona State College's TRIO Student Support Services (SSS) Program has been awarded federal funds through the U.S. Department of Education totaling more than $1.8 million for a five-year grant. The program has been re-funded through 2025 with the award amount covering $374,569 per year for the five-year period.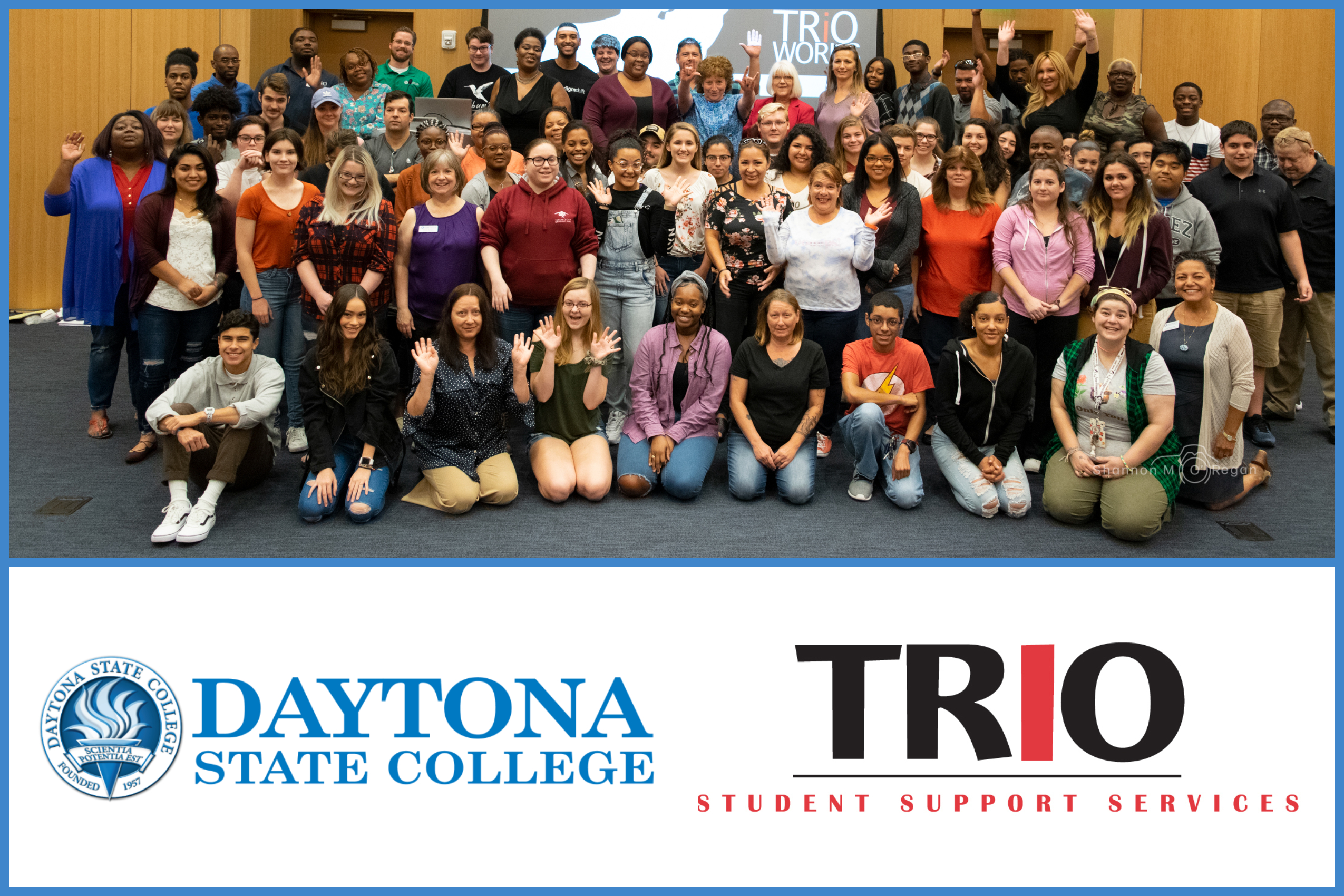 "Against the backdrop of the pandemic, which disproportionately impacts our students and exacerbates systemic inequities, we are grateful to continue serving student scholars and providing them the tools, resources, and support to succeed in college and beyond," said Dr. Terrie Greenbaum, Daytona State's project director.
"The work our staff does in TRIO has never mattered more, and we are excited to continue the important mission of supporting our 210 student participants as they navigate the complexities of higher education as well as our quickly-changing world."
The array of services the grant will provide are comprehensive and include one-on-one tutoring, scholarship support, individualized counseling services (academic, transfer, personal, financial aid, and career), cultural trips and transfer college tours, peer mentoring, a Summer Bridge Program, and more. Such services enhance academic success and make it more likely that students will graduate or transfer with the lowest possible debt.
SSS is one of eight Federal TRIO Programs (TRIO) authorized by the Higher Education Act of 1968 designed to help income-eligible, first-generation college students (those whose parents do not have a four-year college degree), and students with disabilities successfully navigate post-secondary education from entrance through graduation. SSS recognizes that students whose parents do not have a college degree have more difficulties navigating the complexity of decisions that college requires for success; it bolsters students from low income families who have not had the opportunities that their college peers have had, and helps students with disabilities remove obstacles preventing them from thriving academically.
Among those who have benefitted from the SSS program are Emmy, Tony, and Academy-Award winning actress Viola Davis, U.S. Representative Gwendolyn Moore, and Franklin Chang-Diaz, the first Hispanic astronaut. Vice President of Student Development at Daytona State College, Keith Kennedy, was also a student in the program, which has existed at the College for more than four decades.
The SSS program is currently accepting applications from eligible students. Students can learn more and apply online at www.daytonastate.edu/trio/sss.html. For additional information about TRIO Student Support Services at Daytona State College, please contact Theresa Greenbaum at Theresa.Greenbaum@daytonastate.edu or 386-506-3634.
###