Daytona State College Again Awarded Scholarship Grant for Military Veterans
Daytona State College Again Awarded Scholarship Grant for Military Veterans
McCartney & Williams Foundation provides funding for opportunities in studio art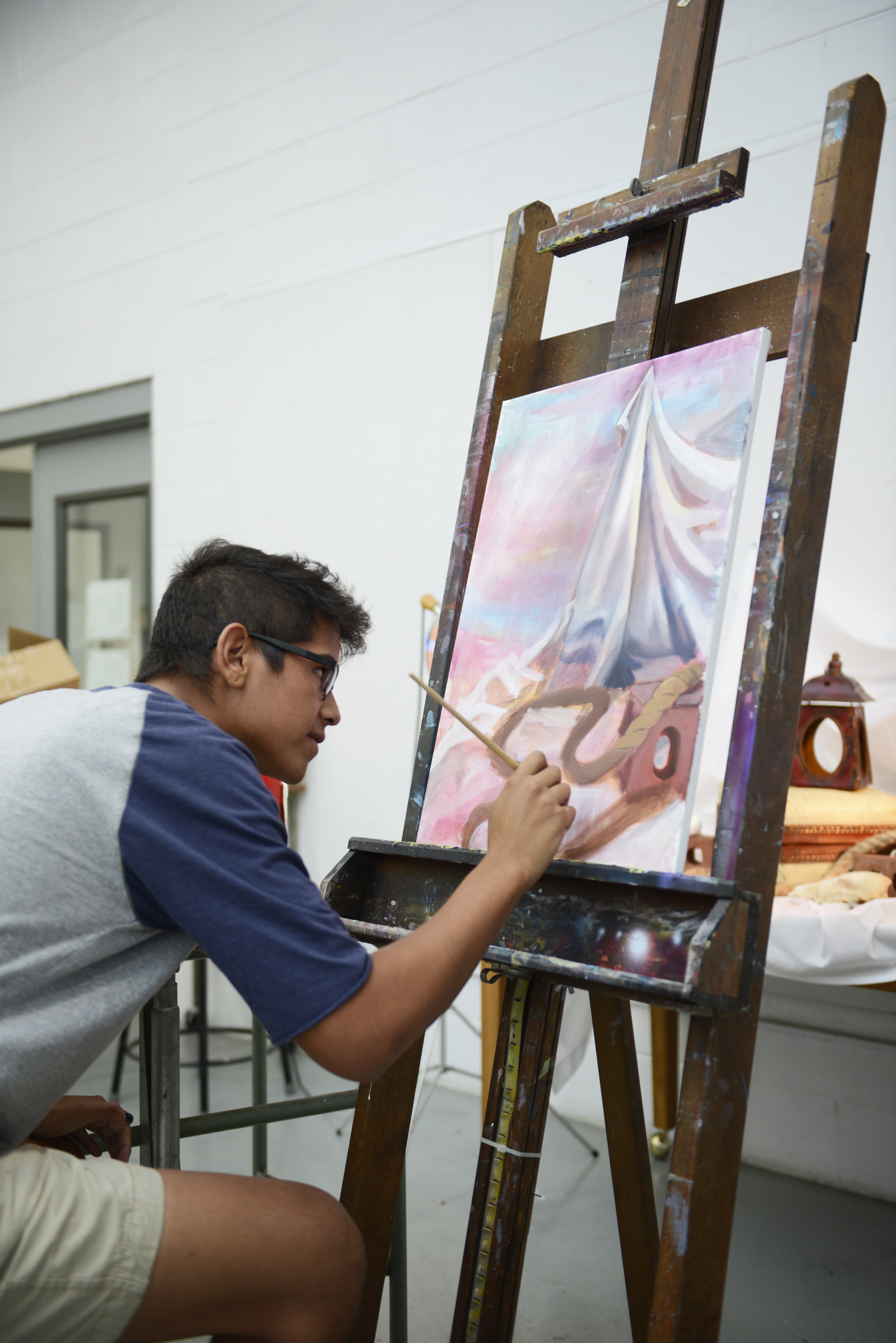 DAYTONA BEACH, FLA. (October 26, 2020) – Daytona State College is pleased to announce new sessions of the highly popular and successful Vets Create program. The College recently received another grant from the Margaret McCartney & R. Parks Williams Foundation to continuing benefitting military veterans and their families. Funding for the Vets Create program allows veterans, their spouses and dependents to enroll in a variety of courses in the studio arts at DSC as a means of expression, social reintegration, healing and engagement, as well as learning.
"Veterans have shaped the American arts since the late 40s, specifically ceramics with the introduction of the G.I. bill after World War II," said Andres Montenegro, DSC ceramics instructor. "Thanks to ceramic artists/veterans like Peter Voulkos, Warren MacKenzie, Frances Senska and many others, we get to enjoy the present state of the ceramic arts in America. The veteran project seeks to keep this exceptional group of people involved with a medium that gives them more than we could ever offer."
The Margaret McCartney & R. Parks Williams Foundation was established in 2001 with funding priorities centered on education, veteran rehabilitative services, and the prevention of cruelty to children. It is currently managed through a partnership with the SunTrust Foundation & Endowments Specialty Practice department.
Veterans and their family members may enroll in previously scheduled ceramics, drawing, painting, or design courses and participants are enrolled in regular classrooms with non-veteran students. Courses are scheduled with four hours of instruction each week for 16 weeks though completion of the required work or study may require more than the scheduled 64 hours. Art produced through the project will be featured in a free exhibition prior to the close of the project.
Grant funds will provide 12 students with approximately $400 in scholarship funds to cover course credits, lab and required fees, tool kits and art supplies specific to each course. DSC will cover all expenses related to personnel. The exact scholarship amount varies depending on which course is chosen.
Designated as a Military Friendly institution, Daytona State currently enrolls approximately 1,400 veterans. Its Veterans Center is dedicated to providing resources, support, tutoring, and advocacy to ensure success by student veterans, which includes providing information on scholarship or grant opportunities. The Vets Create grant enables the College to expand its current support and engage student veterans who may be suffering from anxiety, depression or post-traumatic stress disorder (PTSD).
Veterans and/or dependents of veterans interested in being part of the Vets Create program should complete an application at DaytonaState.edu/thearts/files/Vets_Create_Scholarship_Application.pdf or contact Trent.Berning@DaytonaState.edu for assistance. Participants must qualify for in-state tuition. Space is limited so applicants are encouraged to act now. The deadline for submission is Monday, November 30, for the spring semester. A deadline for the fall 2021 semester will be announced at a later date.
For more information, please contact Trent Berning at (386) 506-3347, or Trent.Berning@DaytonaState.edu.