DSC again ranks among top online bachelor's degree programs for veterans
DAYTONA BEACH, Fla. (March 5, 2019) – Daytona State College continues to place in the top tier of U.S. News & World Report's college rankings for online bachelor's programs – this time for military veterans.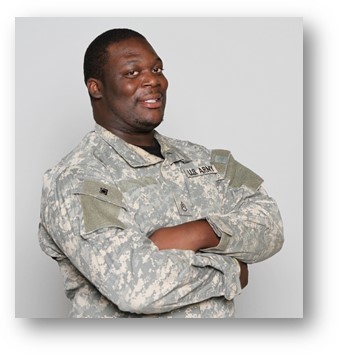 The publication's listing of America's Best Online Bachelor's Programs for Military Veterans ranked Daytona State No. 25 among over 700 colleges and universities across the nation. It is the fifth consecutive year that the college made the top-tier ranking.
"This is another acknowledgement of our commitment to provide a positive college experience for our former servicemen and women," said DSC President Tom LoBasso. "It reinforces the excellence of our faculty and staff, who are honored to serve our veterans, whether online or in person, and help them to complete their programs successfully."
To be considered for the latest veteran-focused rankings, institutions had to be among the top 50 percent of the 2019 Best Online Bachelor's Program rankings. In addition, the programs had to belong to institutions that are certified for the GI Bill and participate in the Yellow Ribbon Program, two federal initiatives that help veterans reduce the cost of school.
In January this year, Daytona State also earned a top-tier ranking in the U.S. News overall best online bachelor's program rankings, coming in at No. 33 overall. It was the sixth straight year Daytona State, the only Florida College System institution in the rankings, placed among the best with its fully online Bachelor of Applied Science in Supervision and Management, Bachelor of Science in Engineering Technology and Bachelor of Science in Information Technology.
Also in January, Daytona State was named one of the nation's top schools to earn an online Bachelor of Information Technology degree by CyberDegrees.org, a Washington, D.C.-based company dedicated to providing the most comprehensive information available to aspiring students of cyber security. DSC ranked 8th and was the only state college among a field of universities that placed in the top 20.
The CyberDegree rankings were based on criteria that included program-specific accreditation, quality markers and outside rankings. The top schools earned their place based on past and present U.S. News & World Report rankings, program completion rates and ABET (Accreditation Board for Engineering and Technology) program accreditation.
ABET is an international organization that sets quality standards for programs in applied and natural sciences, computing, engineering and engineering technology. To date, it has accredited 4,005 such programs at 793 colleges and universities in 32 countries worldwide, including DSC's BSET program. ABET accreditation on the college's BSIT program is pending.
Daytona State began offering bachelor's degrees in 2006 in response to a statewide need to increase Florida's college-educated workforce. The college offers 11 bachelor's programs: the BAS, BSET, BSIT, BS in Nursing and seven BS in Education degrees.
Find out more about Daytona State's bachelor's degree programs.

###
---
MORE: Offering more than 100 certificate, associate and bachelor's degree programs, Daytona State College is the leader in education and workforce training needs of Volusia and Flagler counties and beyond for more than 60 years. The College enrolls nearly 25,000 students a year at its seven instructional sites, with graduates serving in critical fields including healthcare, emergency services/public safety, business, education, hospitality, engineering, technology, digital media, and more.
Daytona State has been recognized as a leader in higher education numerous times, consistently by U.S. News & World Report, which ranks the College among the Top Tier Best Online Bachelor's Programs. The U.S. Department of Education's College Affordability and Transparency Center has ranked DSC among the top 50 most affordable public four-year institutions in the country, with less than half the tuition of the national average. Community College Week, a leading publication in higher education, annually continues to feature the college in its list of Top 100 Associate Degree Producers. And U.S. News & World Report has ranked DSC among its Top Online Bachelor's Programs for Veterans multiple times.
For enrollment information, visit Admissions' Frequently Asked Questions page.
MEDIA CONTACT:
Chris Thomes, Chris.Thomes@DaytonaState.edu
Marketing & Communications, Marketing@DaytonaState.edu
A Member of the Florida College System
Daytona State College prohibits discrimination and provides equal opportunity in employment and education services to all individuals without regard to age, ancestry, belief, color, disability, ethnicity, genetic information, gender, marital status, national origin, political affiliation, race, religion, sex, sexual orientation or veteran status. For more details, read our policy at DaytonaState.edu/hr/equalaccess.html or contact Lonnie Thompson, Director of Equity and Inclusion, (386) 506-3000 ext. 3973, or Thompsl@DaytonaState.edu. The Office of Equity and Inclusion is located at 1200 W. International Speedway Blvd., Daytona Beach, FL 32114.