School of Emergency Services hosts 12th Annual Detective's Academy
Daytona Beach, Fla. (Aug. 23, 2019) – The Daytona State College School of Emergency Services is hosting a group of 46 special officers through Friday, August 30, as they participate in the 12th annual Detective's Academy. This prestigious specialized course, being held at the DSC Advanced Technology College, trains detectives to enhance their investigative skills used on the job for more than 20 different municipal, county and state law enforcement agencies from across Central Florida.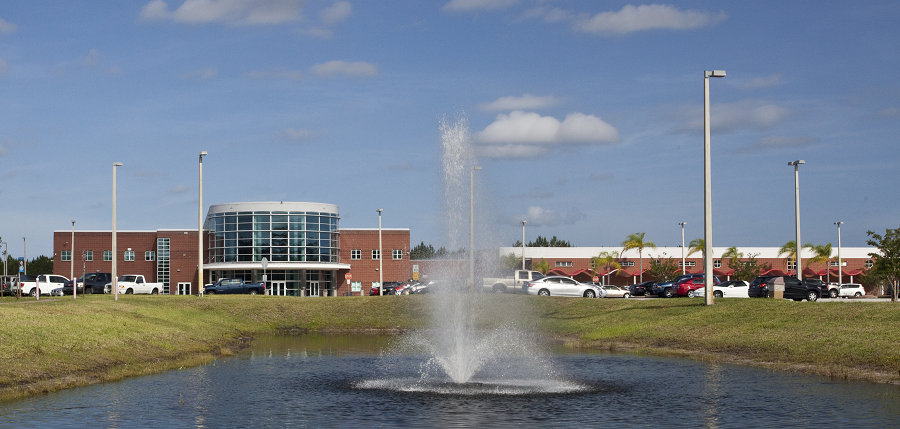 This unique opportunity provides detectives with eight days of training at no cost to the agency or community. The funding to provide the training comes from the Criminal Justice Standards and Training Commission FDLE Trust Fund.
Daytona State College has been a trendsetter in this type of training across the state, and many other college police training facilities have adopted similar programs that follow this model. Each year, this course addresses the current trends and state-of-the-art skills used in police work today, as well as tried and true investigative methods.
Expert instructors teach detectives on topics such as: pawn shop operations, surveillance methods, intelligence data, fraud and economic crimes, detecting deception and handwriting analysis. Other subjects include auto theft, animal cruelty investigations, correctional intelligence and basic case management. Legal training is provided by the Office of the State Attorney, R.J. Larizza, 7th Judicial Court. Homicide, wound and death investigation is provided by the Volusia County Medical Examiner, Dr. James Fulcher. Social media and how it impacts crime will be presented by Brevard County Sheriff Wayne Ivey, a graduate of Daytona State College.
Among the agencies represented at this year's Detective's Academy are the Belle Isle Police Department; Casselberry Police Department; Daytona Beach Police Department; Daytona Shores Public Safety Department; DeLand Police Department; Edgewater Police Department; Florida Fish and Wildlife Conservation Commission; Holly Hill Police Department; Orange City Police Department; Ormond Beach Police Department; Port Orange Police Department; Sanford Police Department; Flagler County Sheriff's Office; Seminole County Sheriff's Office; and Volusia County Sheriff's Office.
For more information, contact Robin Davis at (386) 506-4141, or Robin.Davis@DaytonaState.edu.
# # #
---