2nd straight year, a DSC grad named Volusia County Teacher of the Year
DAYTONA BEACH, Fla. (Jan. 22, 2018) - For the second consecutive year, a graduate of Daytona State College's Educator Preparation Institute (EPI) has been named Volusia County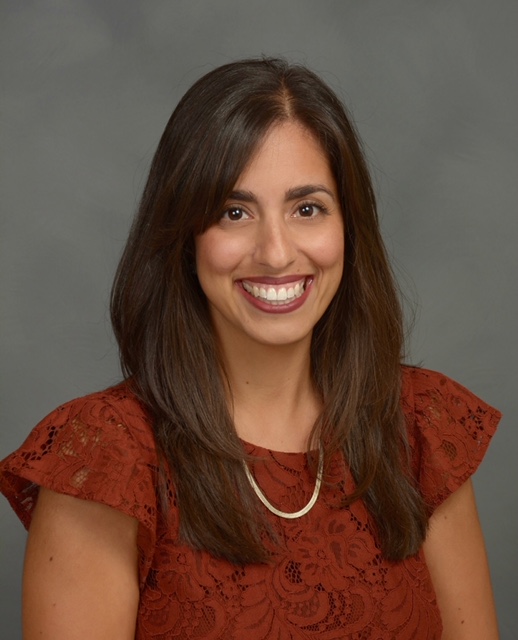 Teacher of the Year.
Nicole Grebosz, EPI '08, a technology education teacher at Citrus Grove Elementary School, earned the prestigious designation, announced on Jan. 12 at a banquet where colleagues district-wide also were recognized as top teachers, including five other DSC alumni.
"We are delighted and so very proud of Nicole and all our alumni honorees," said Dr. Amy Ringue, chair of DSC's School of Education. "Their dedication and passion exemplify our mission to prepare the very best teachers for our communities."
In addition to Grebosz, another EPI alumna and four alumni of DSC's Bachelor of Science in Elementary Education (BSED) program were named top teachers for their respective schools.
Those top-teacher honorees were: Bonnie Markel, EPI '08, teaching at Volusia Pines Elementary; Thomas Brock Jones, BSED '12, who teaches physical education at Blue Lake Elementary School; fellow 2012 alumnus Kyle Knight who teaches third grade at Champion Elementary School; 2013 DSC alumna and fourth-grade teacher Lauren Lohmann at Ormond Beach Elementary; and second-grade teacher Sofia Walker, BSED '11, who teaches at Cypress Creek Elementary School.
Last year, Teacher of the Year honors went to Jason Kester, a culinary arts teacher from Mainland High School who attended Daytona State's EPI program in 2007.
As the district's top educator for 2018, the 34-year-old Grebosz will vie for the title of Florida Teacher of the Year. She also won a one-year lease to a Mitsubishi Outlander Sport from Daytona Mitsubishi-Kia, along with prize money from both the dealership and from the FUTURES Foundation, co-host of Volusia County's Teacher of the Year banquet.
Daytona State's EPI provides the necessary training for those who have a bachelor's degree to earn state designation as highly qualified teachers in Volusia and Flagler counties. In addition to preparation for the Florida Teacher Certification exams, EPI graduates are eligible to receive their five-year Professional Educator's Certificate.
"The advantage is that you get teachers who are well versed in their subject matter and, through EPI, are taught how to get the material across to students. And that, after all, is what makes for a great teacher," said Ringue.
In addition to the BS in Elementary Education DSC also offers six others in Exceptional Education, Secondary Mathematics Education, Secondary Biology Education, Secondary Earth/Space Science Education, Secondary Chemistry Education and Secondary Physics Education.
###
---