DSC awarded 7th grant to benefit students of Mexican descent
DAYTONA BEACH, Fla. (Jan. 31, 2018) – For the seventh straight year, Mexican and Mexican-American students attending Daytona State College can apply to receive help defraying their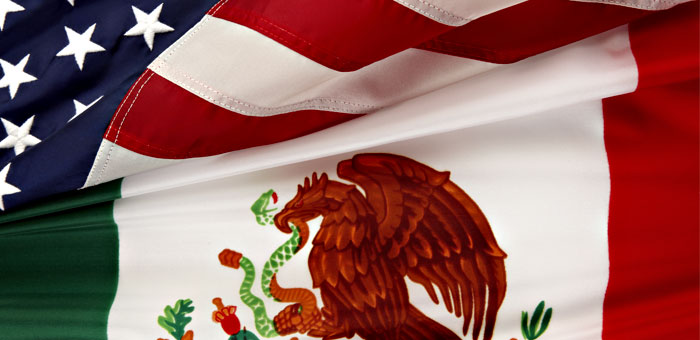 educational costs, thanks to a partnership between the college and the Mexican government.
Mexico's Ministry of Foreign Affairs' IME BECAS program awarded DSC $5,000 to assist students enrolled in adult education and college-credit programs. As in previous years, the college, DSC Foundation and Sister Cities of Volusia County have matched the award with cash and in-kind services.
"Partnerships like the IME BECAS program strengthen our ability to provide access to all who seek to improve their lives through education," said DSC President Tom LoBasso. "Many students would not be able to pursue a high school diploma, GED or college degree without the economic assistance this grant provides."
The latest grant award will cover scholarships for up to 10 students enrolled this year in DSC college-credit programs, as well as for groups attending English for Speakers of Other Languages (ESOL) programs offered by DSC's School of Adult Education in Pierson and De Leon Springs.
Since 2011, Daytona State has received more than $90,000 in IME BECAS grant awards, including matching cash and in-kind services.
"During this time, relationships with the population of Mexicans and Mexican-Americans in the region have been strengthened in a sustainable and consistent way," said ESOL Manager Kathryn Clark. "Our population of self-identified Mexican-born students registered at DSC has increased 64 percent in adult education and 111 percent in our higher education programs during this period."
IME BECAS grants are provided to educational institutions and non-profit social organizations across the U.S. to train Mexican immigrants and Mexican-Americans interested in continuing their education and job-skills development. The program's ultimate goal is to help Mexican communities living abroad to better assimilate into their extended societies by opening doors of economic opportunity through education and workforce training.
Since DSC first began receiving the grant in 2011, more than 450 adult education scholarships, and nearly 90 college scholarships have been awarded. Many students reside in rural areas on the northwest side of Volusia County, Clark said, although students from every campus and a variety of programs have received grant benefits.
Last year, 196 students of Mexican origin attended Daytona State, including international students from Mexico and Mexican-American citizens. The vast majority enrolled in the college's School of Adult Education. All students of Mexican descent are eligible to apply for the IME scholarship. For information on how to apply, email Clark at Kathryn.Clark@DaytonaState.edu.
###
---