National Science Foundation awards DSC nearly-$1M STEM grant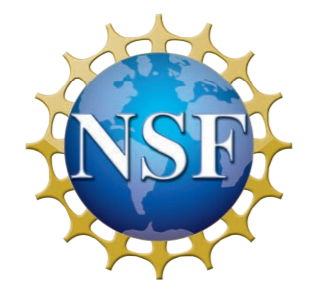 DAYTONA BEACH, Fla. (June 30, 2017) - Daytona State College has been awarded a four-year National Science Foundation grant totaling nearly $1 million that will provide more than 100 scholarships for low-income, academically-talented students pursuing degrees in science, technology, engineering and math (STEM) disciplines.
"This grant provides a tremendous opportunity for students whose means are limited but whose talents are not," said DSC President Tom LoBasso. "Students who might otherwise have been relegated to low-skill, low-wage jobs will gain knowledge and credentials to fill the critical need for STEM workers in our region specifically and our state in general."
In addition to covering tuition and fees, the $999,552 Students – Support Through Academic Resources and Services, or S-STARS, program will guide students using proven best practices, including:
Assigning faculty mentors from a cross section of STEM disciplines to work with students throughout their programs of study;
Providing intensive academic advising via a STEM coordinator, who will be hired to map student progress and steer them toward appropriate academic and social support services;
Introducing students to careers in their fields of study through internships with local business and industry;
Establishing student cohorts and a peer-to-peer support network among participants;
Adopting innovative methods of using social media to foster student engagement and success.
The project will provide 82 awards of $5,500 to eligible students in STEM associate degree programs, and 22 awards of $6,800 to students in the final two years of a STEM-related baccalaureate program offered by DSC.
S-STARS will adopt social media as a key project component. Its use will be analyzed to better understand how exposure to various digital technologies and virtual teaching methods can influence student engagement, success and retention.
The college offers 30 STEM-related programs that fulfill critical workforce needs, including associate of science degrees in information technology, engineering technology and advanced manufacturing; an associate of arts degree that prepares students for transfer to STEM baccalaureate programs; and bachelor of science programs in engineering and information technology.
S-STARS is the fourth major NSF grant awarded to DSC in recent years. The college will build upon effective retention and student success strategies gleaned from previous grants, particularly in the areas of utilizing faculty mentors and giving students career exposure. DSC's STEM Community Scholars Program, which ran from 2010 to 2016, provided strong evidence of the value of faculty mentors, especially when students can select a mentor rather than having the individual assigned. As a result, S-STARS participants will select a faculty mentor who teaches in a STEM discipline and who will remain with them throughout their degree program.
Likewise, prior STEM grants supported by NSF enabled the college to build strong partnerships with local industry, which has provided opportunities for job shadowing, internships and cooperative education experiences. S-STARS will enhance these school-to-career experiences by first engaging students in career exploration and development through the DSC Career Services Office. S-STARS participants also will receive career guidance from staff, and take advantage of other career-related activities such as job site visits and industry-specific job fairs.
###
---
MORE: Offering more than 100 certificate, associate and bachelor's degree programs, Daytona State College is the leader in education and workforce training needs of Volusia and Flagler counties and beyond for more than 60 years. The College enrolls nearly 25,000 students a year at its seven instructional sites, with graduates serving in critical fields including healthcare, emergency services/public safety, business, education, hospitality, engineering, technology, digital media, and more.
Daytona State has been recognized as a leader in higher education numerous times, consistently by U.S. News & World Report, which ranks the College among the Top Tier Best Online Bachelor's Programs. The U.S. Department of Education's College Affordability and Transparency Center has ranked DSC among the top 50 most affordable public four-year institutions in the country, with less than half the tuition of the national average. Community College Week, a leading publication in higher education, annually continues to feature the college in its list of Top 100 Associate Degree Producers. And U.S. News & World Report has ranked DSC among its Top Online Bachelor's Programs for Veterans multiple times.
For enrollment information, visit Admissions' Frequently Asked Questions page.
MEDIA CONTACT:
Chris Thomes, Chris.Thomes@DaytonaState.edu
Marketing & Communications, Marketing@DaytonaState.edu
A Member of the Florida College System
Daytona State College prohibits discrimination and provides equal opportunity in employment and education services to all individuals without regard to age, ancestry, belief, color, disability, ethnicity, genetic information, gender, marital status, national origin, political affiliation, race, religion, sex, sexual orientation or veteran status. For more details, read our policy at DaytonaState.edu/hr/equalaccess.html or contact Lonnie Thompson, Director of Equity and Inclusion, (386) 506-3000 ext. 3973, or Thompsl@DaytonaState.edu. The Office of Equity and Inclusion is located at 1200 W. International Speedway Blvd., Daytona Beach, FL 32114.