DSC student clubs to host second annual Falcon Con gaming convention
Public of all ages invited to join the games
DAYTONA BEACH, Fla. (Jan. 24, 2017) – It will be all fun and games at Daytona State College's Lenholt Center in March, when the college's Tabletop Gaming Club hosts Falcon Con, its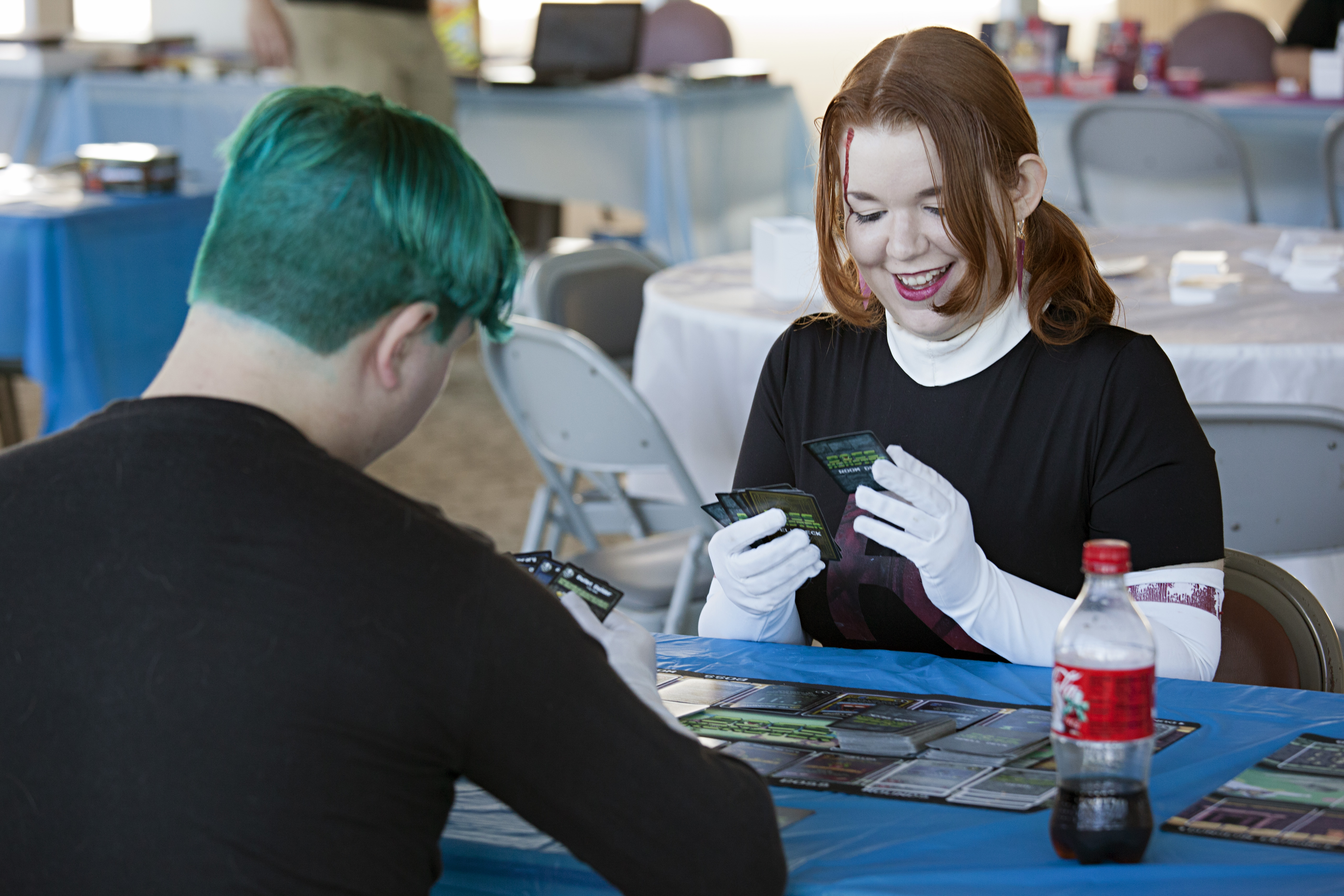 second annual gaming, anime and role-playing convention on the Daytona Beach Campus.
The event, which is free and open to the public, takes place from noon to 8 p.m. Saturday and Sunday, March 4-5.
"Last year's inaugural Falcon Con was a great success," said Brandi Horn, learning specialist in the college's Academic Support Center who shares advising duties for the club with DSC Learning Specialist Debra Leonard. "We will have Magic the Gathering, Pokemon, and Yugioh tournaments, special guests such as The True Aquaman and The True Mera, a cosplay contest, Live Action Role Playing (LARP) and an Escape Room, panels, game demonstrations by the Indie Game Alliance and continuous anime screenings. "
For more information, contact Jay Waddick (Jay_Waddick@DaytonaState.edu), the convention chair.
---