DSC alumna to represent Hong Kong in the Rio Olympic Games
DAYTONA BEACH, Fla. (July 13, 2016) – Daytona State College alumna and golf champion Tiffany Chan has qualified to represent Hong Kong in the upcoming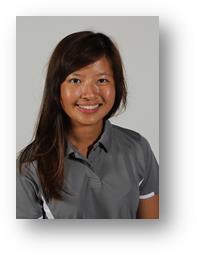 Olympic Games in Rio.
Chan, 22, was a two-time, first-team National Junior College Athletic Association (NJCAA) All-American (2014, 2015) and twice won the NJCAA Individual Women's Golf Championship before graduating from DSC and transferring to the University of Southern California, where she recently completed her junior year. She is the first DSC graduate to qualify as an Olympic athlete.
"We are thrilled for Tiffany and will be pulling for her to have a great Olympic experience," said DSC President Tom LoBasso. "We also are especially proud of Coach Laura Brown and the fantastic job she does with her student athletes. Tiffany's success is a testament to Coach Brown's dedication to ensuring that her athletes are prepared to make the most of their special gifts and talents."
"Tiffany represents everything that Falcon athletics stands for in that she's such a dedicated individual and hard worker," said DSC Athletics Director Will Dunne. "She presents herself with humbleness and gratitude, and has a resilient and fighting spirit that most champions possess. She has helped to elevate our women's golf program by the way she continues to challenge herself and compete at the highest possible level."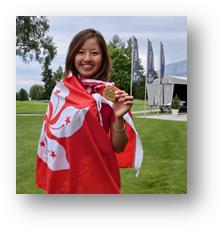 Coach Brown said she knew she had something special when Chan joined the Lady Falcons during the 2013-2014 academic year. "I knew I had someone who was going to be a winner in golf and in life," Brown said. "I am immensely proud of Tiffany for earning this opportunity, but it doesn't surprise me, because she's such a highly skilled golfer and competitive athlete. We will be following the upcoming games with great anticipation, and I expect a very solid performance from her in Rio."
Chan is one of only three amateur golfers expected to compete in the Summer Games. She finished 56th in the Olympic rankings after the qualification period ended this week, with the top 60-ranked players earning their places in the elite field.
For more information on Daytona State athletics, visit DaytonaState.edu/Athletics.
###
---