DSC and partner colleges land $3.7M TechHire Partnership grant
DAYTONA BEACH, Fla. (June 30, 2016) - Daytona State College is the lead institution in a regional consortium that has been awarded a four-year, $3.7 million TechHire Partnership grant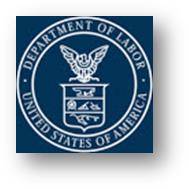 from the U.S. Department of Labor (DOL) to provide short-term skills training in manufacturing and information technology-related fields.
The Florida East Coast TechHire consortium is a partnership among DSC, Florida State College at Jacksonville, Eastern Florida State College, the Volusia Manufacturers Association, CareerSource Flagler/Volusia, and workforce development boards and employers across the region's nine counties. The consortium aims to provide training to as many as 400 young adults, long-term unemployed and incumbent workers seeking to advance their skills.
"Through this grant, we are proud to lead an initiative that can have a real impact on the economic vitality of our entire region, raising earning potential and quality of life for residents," said DSC President Dr. Tom LoBasso. "Our state colleges have long had a unique ability to quickly respond to industry needs with employer-driven training programs leading to industry-prized credentials that enhance worker skills and productivity."
"Florida State College at Jacksonville is thrilled to partner on this program with our sister institutions," said FSCJ President Dr. Cynthia A. Bioteau. "The hands-on experience, accelerated training and practical application will be invaluable for program participants, pointing them toward an enhanced career pathway with amplified earning and growth potential."
"The grant is an important component to our mission at Eastern Florida State College, where a major priority is training the next-generation workforce for the rapidly growing aviation, aerospace and commercial space industries on the Space Coast," said EFSC President Dr. Jim Richey. "Working with our partners in the consortium enhances the grant's value even more."
Each Florida East Coast TechHire member institution will offer training for jobs listed on the Regional Demand Occupations List published by the Florida Department of Economic Opportunity, according to Dr. Mary Bruno, associate vice president for DSC's College of Workforce, Continuing and Adult Education and the grant's principal investigator.
Bruno said Daytona State will provide short-term "TechHire Boot Camps" in advanced manufacturing and IT through the college's Center for Business & Industry. "These are programs that address the top needs of our region's manufacturing partners, and No. 1 is a need for qualified industrial machine mechanics," she said. "What's happening in the industry, as equipment becomes more computerized and technologically advanced, means workers must advance their skills to keep the new equipment operating and maintained."
Along with Industrial Machinery Maintenance credentialing offered through the grant, programs include:
- Certified Production Technician (CPT);
- National Institute of Metalworking Skills (NIMS) certification;
- Industrial Machinery Maintenance;
- Additive Manufacturing Certificate;
- Logistics Certification;
- AutoCAD User Certification;
- Certified SolidWorks Associate Designation;
- CompTIA A+, Linux +, Security +, and Network +/ MCP/ MOS/ Microsoft MCSA Certification;
- Certified Network Associate/ and CCNA Certification.
Florida East Coast TechHire is among 39 consortiums nationwide that will divvy up over $150 million in federal TechHire Partnership grants. The DOL estimates more than 18,000 participants will receive training through the program.

###
---