DSC to offer Advanced Technical Certificate in Project Management
DAYTONA BEACH, Fla. (Feb. 29, 2016) - Beginning fall semester, Daytona State College will offer a new Advanced Technical Certificate in Project Management, a credential that is highly prized by employers seeking skilled managers in a wide range of industries.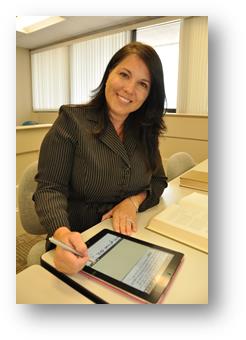 The 25-credit-hour program can be taken as part of Daytona State's Bachelor of Applied Science in Supervision and Management (BAS) degree or as a stand-alone certificate for anyone who has already earned a two-year associate degree.
"This is a highly sought-after credential," said Daytona State President Tom LoBasso, who noted that an advisory committee of area business leaders working with the college's School of Management has affirmed that employees with project management skills are in high demand locally. "The creation of this advanced technical certificate program is a direct result of Daytona State working with our local business partners to help our area economy grow and diversify."
The program consists of two existing courses offered within the BAS degree program, plus six new program-specific courses that cover such topics as scheduling and logistics, quality management, business process analysis, project risk management and more. Students can sit for eight different industry certifications as they move through the certificate program. Financial aid is available.
Project managers generally plan, coordinate, implement and finalize complex projects according to specific standards, deadlines and budgets. They may be responsible for launching new products, managing construction projects or manufacturing processes, implementing new technical systems or standardizing procedures to ensure quality control throughout a product lifecycle.
The average salary range for experienced project managers in the Orlando Metro area is $100,246 to $153,479, based on the published Robert Half's Technology Salary Guide.
###
---