5th grant benefits students of Mexican descent
DAYTONA BEACH, Fla. (Feb. 1, 2016) – For the fifth straight year, Mexican and Mexican-American students attending Daytona State College can apply to receive help defraying their educational costs, thanks to a partnership between the college and a Mexico-based non-profit group.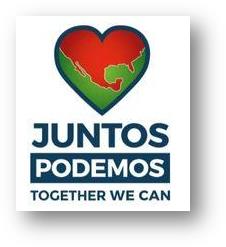 Juntos Podemos (Together We Can) was created by five non-profit organizations in the U.S. and Mexico, headed by the Mexican Entrepreneurs Association in the United States (AEM-USA). Among them is Parents Alliance Inc., which last month granted the college $19,000 to continue a program originally administered through the Mexican government's Ministry of Foreign Affairs' IME BECAS program.
Since 2011, Daytona State has received more than $80,000 in IME BECAS grant awards, including matching cash and in-kind services. This year's award also will see a similar match, including in-kind and cash contributions from longtime partner Sister Cities of Volusia County.
"We are pleased that Juntos Podemos has taken the lead in ensuring that this very worthwhile program continues," said DSC President Thomas LoBasso. "Many students would not be able to fulfill their dreams of a high school diploma, GED or college degree without the economic assistance this grant provides."
All totaled, about 100 scholarships will be awarded this year, including 80 Adult Education scholarships and 20 college or vocational credit scholarships.
"We are currently accepting applications," said Daytona State's English to Speakers of Other Languages (ESOL) Coordinator Kathryn Clark. "Students can use the scholarship award for tuition and expenses such as testing fees, educational supplies and textbooks."
Clark noted that the grant helps students keep their personal commitment to pursue their education. "Some who have taken ESOL are now in GED, and they are moving up and preparing for futures as college students," she said, adding that many have had to put their educations on hold for years because they lacked economic resources. "Over the years, I've seen the dedication and determination these students have to succeed when they are given the opportunity, and it has been an honor to work with them."
Grants are provided to educational institutions and non-profit social organizations across the U.S. to train Mexican immigrants and Mexican-Americans interested in continuing their education and jobs skills development. The program's ultimate goal is to help Mexican communities living abroad to better assimilate into their extended societies by opening doors of economic opportunity through education and workforce training.
Since DSC first began receiving the grant awards in 2011, more than 265 ESOL and GED scholarships, and 42 college scholarships have been given, helping students defray the cost of their studies. Many reside in rural areas on the northwest side of Volusia County, Clark said; although, students from every campus and a variety of programs have received grant benefits.
Last year, 243 students of Mexican origin attended Daytona State, including international students from Mexico and Mexican-American citizens. The vast majority enrolled in the college's School of Adult Education. All students of Mexican descent are eligible to apply for the IME scholarship.
For information on how to apply for a scholarship, email Clark at Kathryn.Clark@DaytonaState.edu.
###
---