DSC president takes part in higher education summit
Discusses steps taken for performance-funding measures
DAYTONA BEACH, Fla. (June 1, 2016) - Daytona State College President Tom LoBasso represented the college at Gov. Rick Scott's higher education summit last week. He served on a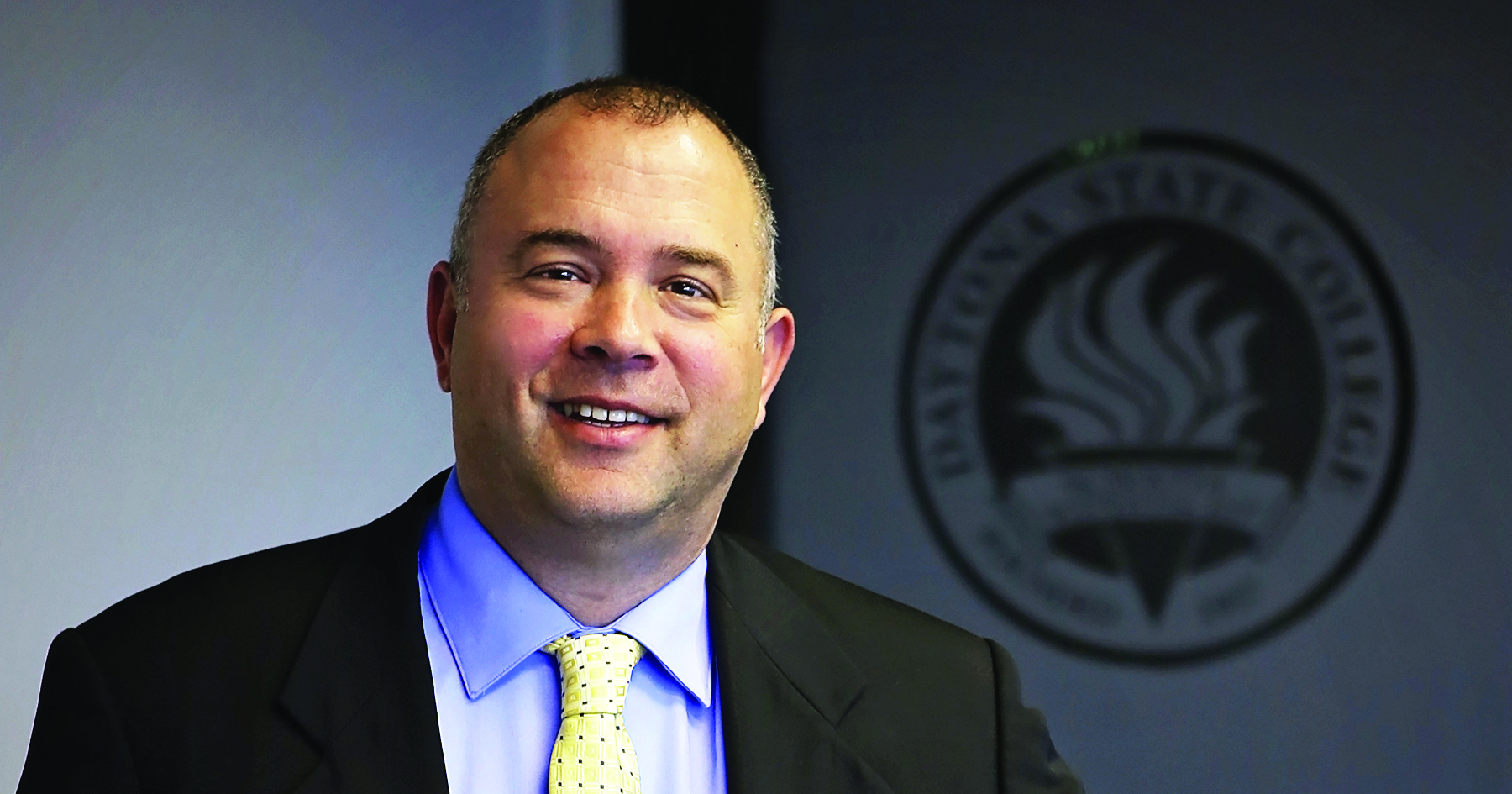 panel and discussed cultural changes at the institution, along with innovative strategies to address performance-funding measures.
Last year the State Board of Education (SBOE) approved a new performance-funding incentive program for Florida's colleges. The program bases funding to the 28 colleges on four performance measures: student retention and completion; number of graduates continuing their education or landing jobs; and their entry-level wages. Each institution placed in bronze, silver or gold categories, with part funding withheld from bronze colleges pending review of a performance-improvement plan and subsequent monitoring report. DSC was among institutions that fell into the bronze category.
In subsequent months, Daytona State implemented an ambitious improvement plan built on evidence-based practices that impact the state's performance measures. Among them are:
Increasing the number of job fairs the college hosts each year to nine;
Implementing a system through Career Services that notifies more students through text alerts when jobs become available in their field;
Expanding internship and work-experience opportunities for students;
Implementing an intrusive early intervention system called Grades First that allows academic advisors to discuss strategies, services and options for at-risk students;
Increasing the number of students who enroll in the new DSC transfer partnership with the University of Central Florida, DirectConnect to UCF;
Offering a mandatory student success course;
Offering guided pathways to degree completion;
Decreasing tuition by 2 percent.
DSC has recouped approximately $900,000 of institutional investment funds, all that was held back last year. The reallocation of withheld funding is the result of DSC's plan given to the SBOE in the fall and a monitoring report presented in May by President LoBasso that shows positive strides in criteria used to measure the college's performance.
"We're pleased that the SBOE has recognized our resolve to nurture a culture of continuous improvement at Daytona State," said Dr. LoBasso. "Our faculty, staff and administration have worked in earnest together to implement and enhance strategies that apply to the state's performance-funding measures, and we have witnessed the positive impact on our students."
The latest performance-funding results and program will be presented to the SBOE at the July meeting. If all is approved, DSC should see its overall placement among Florida's 28 state colleges move up to the silver category, resulting in additional funding of approximately $1.3 million.
###
---