DSC earns grant for study abroad programs
DAYTONA BEACH, Fla. (May 29, 2015) – To help defray costs for students in study abroad programs, Daytona State College has received a national matching grant from the non-profit Institute of International Education (IIE) for $7,500.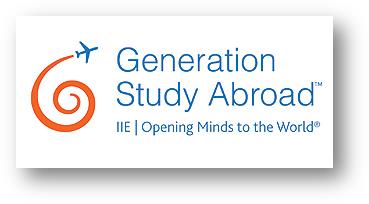 The college is a partner in the Institute's Generation Study Abroad initiative, whose goal is to double the number of U.S. students studying abroad by the end of the decade. Daytona State was among the first colleges to join the initiative when it was launched in March 2014.
"The college administration recognizes the importance of infusing international education into the curriculum as a way to help our students succeed in today's intercultural workforce and global marketplace," said John Brady, assistant director of DSC's Office of Global Education & Affairs. "We appreciate this commitment, as well as IIE's support in giving more DSC students the opportunity to participate in the college's study abroad initiatives."
Scores of DSC students have traveled abroad over the years while earning academic credit. They've explored medieval Rome, studied history at the University of Cambridge in England and art in Paris, to name just a few. Others have participated in service learning projects in Haiti, working with teachers and students at schools in rural, impoverished areas.
With matching funds committed by Daytona State, the $15,000 total will benefit at least six students traveling abroad on college-sanctioned study trips during the 2015-2016 academic year. Trips scheduled or being planned include Haiti, England, Scotland, Ireland, Italy and Nicaragua, Brady said.
Founded in 1919, the IIE is one of the world's largest international education organizations. The organization cites research that shows students who study abroad have better grades, experience less attrition and graduate from college at higher rates than students who do not study abroad. It also notes that study abroad is one of the best ways students can acquire global skills and open up personal and professional opportunities. IIE notes that nearly 300,000 U.S. students study abroad each year.
For more information, visit DSC's Office of Global Education & Affairs.
###
---
MORE: Offering more than 100 certificate, associate and bachelor's degree programs, Daytona State College is the leader in education and workforce training needs of Volusia and Flagler counties and beyond for more than 60 years. The College enrolls nearly 25,000 students a year at its seven instructional sites, with graduates serving in critical fields including healthcare, emergency services/public safety, business, education, hospitality, engineering, technology, digital media, and more.
Daytona State has been recognized as a leader in higher education numerous times, consistently by U.S. News & World Report, which ranks the College among the Top Tier Best Online Bachelor's Programs. The U.S. Department of Education's College Affordability and Transparency Center has ranked DSC among the top 50 most affordable public four-year institutions in the country, with less than half the tuition of the national average. Community College Week, a leading publication in higher education, annually continues to feature the college in its list of Top 100 Associate Degree Producers. And U.S. News & World Report has ranked DSC among its Top Online Bachelor's Programs for Veterans multiple times.
For enrollment information, visit Admissions' Frequently Asked Questions page.
MEDIA CONTACT:
Chris Thomes, Chris.Thomes@DaytonaState.edu
Marketing & Communications, Marketing@DaytonaState.edu
A Member of the Florida College System
Daytona State College prohibits discrimination and provides equal opportunity in employment and education services to all individuals without regard to age, ancestry, belief, color, disability, ethnicity, genetic information, gender, marital status, national origin, political affiliation, race, religion, sex, sexual orientation or veteran status. For more details, read our policy at DaytonaState.edu/hr/equalaccess.html or contact Lonnie Thompson, Director of Equity and Inclusion, (386) 506-3000 ext. 3973, or Thompsl@DaytonaState.edu. The Office of Equity and Inclusion is located at 1200 W. International Speedway Blvd., Daytona Beach, FL 32114.