Daytona State culinary grad a rising star at Soho bakery
DAYTONA BEACH, Fla. (Aug. 6, 2014) - Life is sweet for Falcon alum Marcella Perego. At 19 years old, Perego was recently named among the "Top 30 under 30" in New York's hospitality industry by Zagat, a Google-owned guide that rates restaurants, hotels, nightspots and more in over 70 cities worldwide.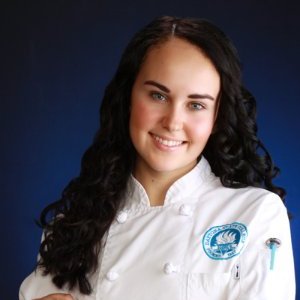 The May 2013 graduate of Daytona State College's Associate of Science (AS) in Culinary Management degree is the retail manager at Soho's acclaimed Dominique Ansel Bakery and the youngest ever to be named to the prestigious Zagat list. "I always knew that working hard would pay off," she said. "It's been quite the fairytale."
As a dual-enrolled Seabreeze High School student, Perego completed her AS degree a week before earning her high school diploma, both with high honors. The following week, she headed to New York, where Dominique Ansel Bakery hired her as a cashier and barista. Relying on the fundamental skills she acquired in her culinary program, she learned everything she could about the family-operated business and in March this year was promoted to retail manager.
During this time, the bakery was seeing increased demand for its coveted Cronut, a half-croissant, half-donut pastry that has since earned a cult-like international following and made Dominique Ansel a top-of-mind name among sweet-toothed connoisseurs everywhere. The website Buzzfeed recently named Dominique Ansel No. 1 among "The top 25 Bakeries Around the World to See Before You Die." It also was rated No. 2 among America's top 50 bakeries by foodie website The Daily Meal.
Perego credits her coursework at Daytona State for much of her rapid advancement with the company. Her typical day includes managing a staff of 15 people, ordering, collaborating on corporate events, managing large orders and ensuring that the bakery meets its daily sales benchmarks.
"Without DSC, it would hav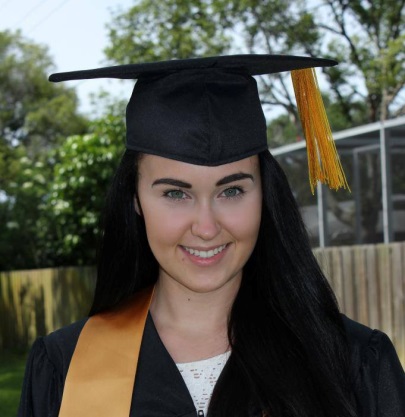 e been much more difficult for me," she said. "Knowing the industry terminology alone before I got the job was a great help, but also understanding the techniques allows me to have more reasonable communications with the back of the house when we're experimenting with new products. Daytona State gave me a lot of knowledge going into the job, which allowed me to compensate for my lack of experience. It helped me to focus on making things work right away rather than learning things along the way."
While she someday hopes to own her own bakery, Perego said for the foreseeable future she will take advantage of her youth and continue to learn as much as she can.
"I have plenty of time," she said. "Starting young means I can be more successful later on. Right now, I'm really happy with the position I have. We have lots of plans to grow and I would love to grow with the company."
Perego joins dozens of Daytona State culinary program graduates who run or have opened topnotch restaurants, says award-winning Chef Costa Magoulas, who heads the programs. "We're thrilled about Marcella's success," he said, "and look forward to hearing much more as she advances in her career."
###
---