Daytona State board approves $10,000 bachelor's degree in education
DAYTONA BEACH, Fla. (March 27, 2014) - Earning a bachelor's degree in education at Daytona State College will soon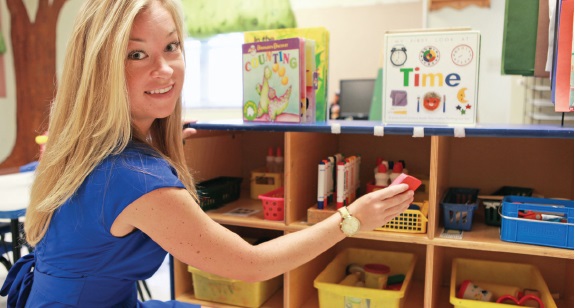 be more affordable than ever.
Beginning July 1, first-time-in-college students interested in pursuing one of Daytona State's seven baccalaureate degree tracks in education will be able to do so at a cost of $10,000, a savings of about $3,000 and less than half what it would cost at a state university.
The move is part of a challenge by the governor and Legislature for Florida's 28 state colleges to offer bachelor's degrees at a reduced cost.
"We're very excited to be able to offer this affordable pathway to first-time-in-college students who have a passion to pursue teaching careers," said Daytona State President Carol W. Eaton. "It's a great value and opportunity, enhanced by our strong partnerships with Volusia and Flagler County schools."
On Thursday, March 27, Daytona State's District Board of Trustees unanimously approved a plan to offer the 2+2-style program leading to the education baccalaureates. The plan uses fee waivers authorized by state statute to reduce the cost of upper-division courses for in-state residents attending college for the first time. The waivers will be applied while students complete their final 30 credit hours in the program, virtually making the senior year of the program tuition free.
In addition to being their first time in college, students must have earned a minimum of nine credits through advance placement, international baccalaureate or dual enrollment courses while in high school. They must earn their associate of arts degree within 66 attempted credit hours and carry a minimum 2.5 cumulative grade point average. Students must formally apply to the Bachelor of Science in Education program and, once admitted, earn a "C" or better in all program courses.
Daytona State offers the Bachelor of Science in Education (BSED) in seven areas: Elementary Education (K-6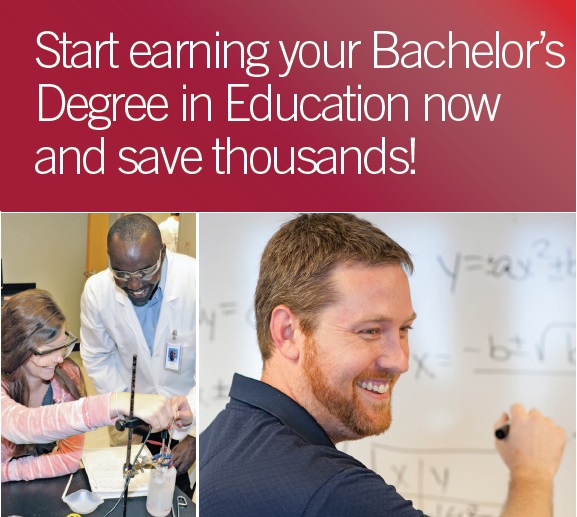 ), Exceptional Student Education (K-12), Secondary Mathematics Education (6-12), Secondary Biology Education (6-12), Secondary Earth/Space Science Education (6-12), Secondary Chemistry Education (6-12), and Secondary Physics Education (6-12). Each is approved by the state of Florida and fulfills the education courses, professional education competencies and practical experience required to obtain a five-year Florida Professional Educator's Certificate.
According to Florida Education Training Placement Information Program data, 95 of 102 Daytona State BSED graduates who earned their degrees between 2010 and 2012 were working in their fields, an overall placement rate of 93.5 percent. DSC launched the BSED program in 2009.
Volusia County anticipates hiring 300 to 400 teachers during the coming school year and will host a job fair at Daytona State College's Daytona Beach Campus on April 16 from 1 to 4 p.m.
###
---