DSC student earns prestigious scholarship
DAYTONA BEACH, Fla. (Nov. 3, 2014) - Daytona State College student Andrew Adie has been selected to receive a $1,000 scholarship from Phi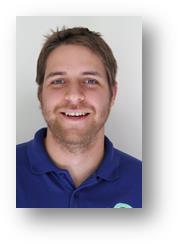 Theta Kappa (PTK) Honor Society as a 2014 Coca-Cola Leader of Promise Scholar.
Adie was selected among more than 900 applicants worldwide to receive the scholarship based on academic achievement, community service and leadership potential. All totaled, 207 students earned scholarships this year.
The 22-year-old sophomore is an aspiring inventor and is pursuing his associate of arts degree with a focus on mathematics and physics. He hopes to transfer to Massachusetts Institute of Technology (MIT) upon graduating from Daytona State.
The Palm Coast resident also serves as a Student Government Association senator and is vice president of scholarship for PTK, leading various study projects and service-learning initiatives.
The Coca-Cola Leaders of Promise Scholarship Program provides new PTK members with financial resources to help defray educational expenses while enrolled in associate degree programs.
The PTK Honor Society, headquartered in Jackson, Miss., is the largest honor society in higher education, with 1,285 chapters on college campuses in all 50 of the United States, plus Canada, Germany, the Republic of Palau, Peru, the Republic of the Marshall Islands, the Federated States of Micronesia, the British Virgin Islands, the United Arab Emirates and U.S. territorial possessions. Nearly 3 million students have been inducted since its founding in 1918, with approximately 132,000 students inducted annually.
###