State Board approves Daytona State's bid to offer IT bachelor's degree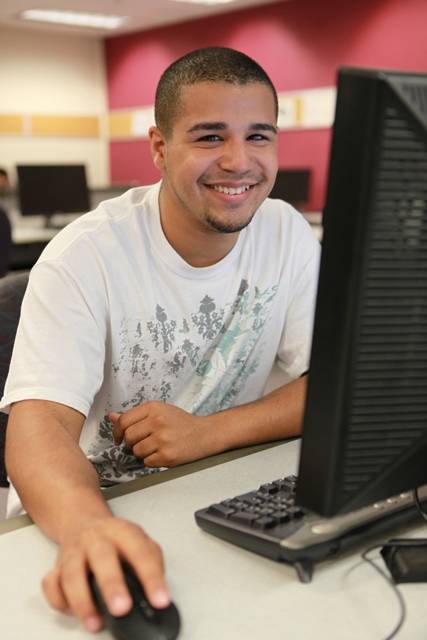 DAYTONA BEACH, Fla. (Sept. 17, 2013) – Daytona State College will add yet another offering to its repertoire of bachelor's degrees beginning in January 2014, this time for students interested in careers in information technology.
The college's application to offer the Bachelor of Science in Information Technology (BSIT) was approved today by the State Board of Education. The new degree replaces an information technology concentration of the college's Bachelor of Science in Engineering Technology (BSET) program.
The BSIT program will admit associate degree students and graduates as a 2+2 program of study. Graduates of the college's associate of science degrees in Computer Information Technology, Computer Programming and Analysis (Software Engineering Technology), Internet Services Technology and Network Systems Technology will enjoy a seamless transition into the new baccalaureate program, which will be offered online and at Daytona State's Advanced Technology College.
"This is a program that prepares our graduates with the know-how to solve real-world IT challenges for business and industry," said Daytona State President Carol W. Eaton. "It also supports our goal of having more STEM (Science, Technology, Engineering and Math) graduates who can boost the economic competitiveness of our region."
The new degree includes course work in networking, security and computer systems, as well as IT project management. Graduates may find employment as computer programmers, computer software engineers, systems analysts, network and computer systems administrators and database administrators, to name a few. The U.S. Department of Labor estimates IT-related job growth to expand by more than 50 percent through 2018, with salaries for baccalaureate degree holders who have experience averaging in the $70,000 range and expected to climb in many areas by as much as 6 percent annually. Labor predictions show there will be 496 openings for BSIT graduates over the next five years in Volusia and Flagler counties.
Dr. Ron Eaglin, associate vice president of Daytona State's College of Technology, said students currently enrolled in the information systems technology concentration of the BSET degree are not required to transition into the BSIT program. "While those students may complete the concentration and earn the BSET degree, we strongly encourage them to make the transition," he said, noting that all credits will transfer into the new degree.
The BSIT brings to 11 the number of bachelor's degrees offered by Daytona State beginning in January 2014. The State Board of Education also approved the college's bid to offer a Bachelor of Science in Nursing degree starting in January. In addition to the BSET, the college currently offers a Bachelor of Applied Science in Supervision and Management and seven bachelor's degrees in education.
The college anticipates approval of the BSIT program by its accrediting body, the Southern Association of Colleges and Schools Commission on Colleges, by spring 2014. In January 2013, U.S. News & World Report ranked Daytona State among the Best Online Bachelor's degrees, at No. 2 in the nation.
###