Veterans Center Dedication
Veterans celebrated at Daytona State
{News-Journal story | Photo Essay}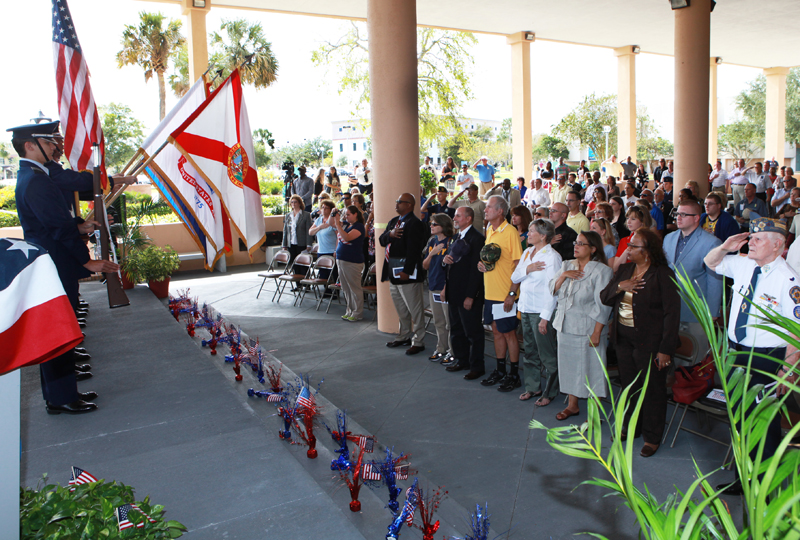 DAYTONA BEACH, Fla. (Nov. 13, 2012) – Daytona State College's Veterans Day celebration drew a packed house on Monday, Nov. 12, with dedication of the new Veterans Center and speakers honoring those who have served in the armed forces.
Students and employees alike filled The Landing at Nunamann Hall for a formal event opened by the Air Force ROTC colorguard from Embry Riddle and patriotic music by the college's Brass Ensemble. The audience of about 150 heard four speakers led by master of ceremonies, retired Army Sgt. 1st Class Tom LoBasso, senior vice president of student development and institutional effectiveness, who served in the National Guard for 21 years.
The speakers touched on different aspects of Veterans Day, from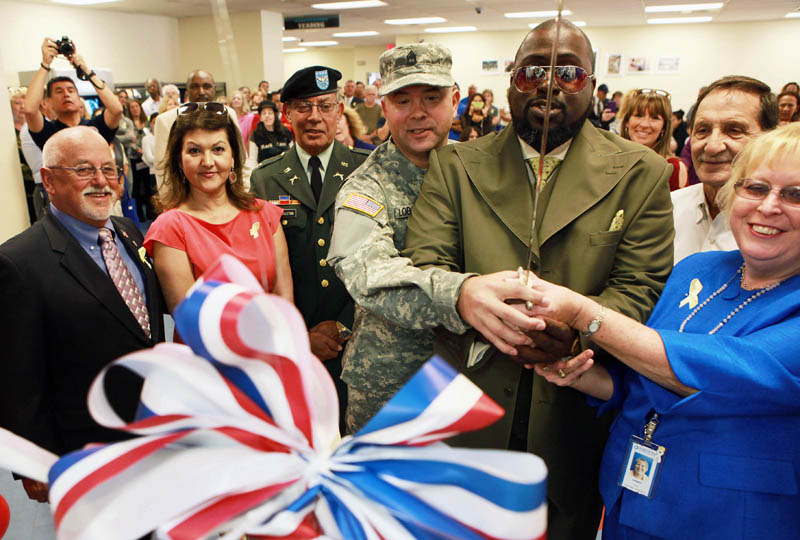 the perspective of history, honor, service to country and family, and supporting veterans with PTSD and traumatic brain injuries as they find their way again in civilian life. Putting an historical perspective on the role of veterans, retired Army Col. Lloyd J. Freckleton, Daytona State College District Board member, summarized their defense of this country since the Spanish War.
Faculty member Army Maj. Barry Gibson, assistant chair of mathematics, shared the present-day high status of veterans, saying he would get dozens of thank you's from peers, students and neighbors each Veterans Day. Student Kassiem Gibson, unanimously elected president of the college's Falcon Veterans Club this year, read a child's thank-you note to veterans that said, "You rock!" but noted the crucial need for support
of veterans struggling with PTSD.
Spring graduate and Navy veteran Lindsay Eatman, a strong advocate for a veterans center during her time at the college, stressed the deep relationships veterans have with each other. "We're a family," she said, as she commended the college for creating a space for veterans to study and come together for support.
T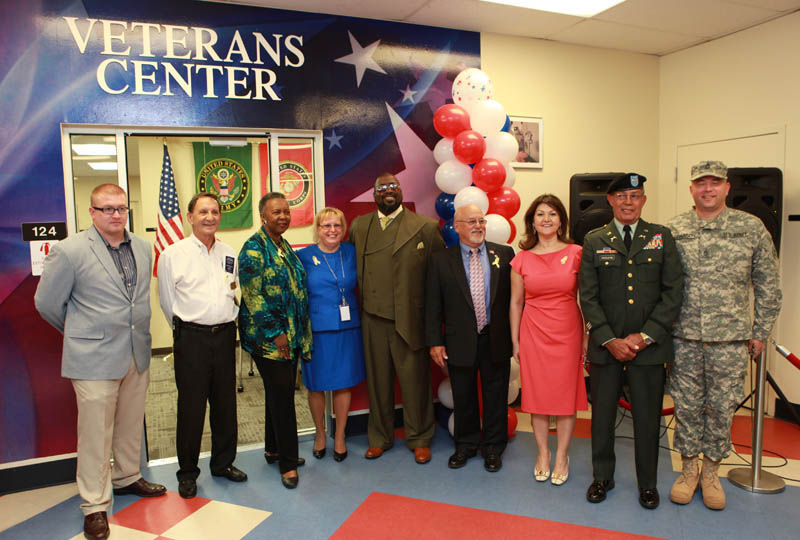 he crowd joined the speakers and members of the College District Board to dedicate the new center, completed with a patriotic ribbon cutting by sword.

Daytona State serves more than 700 vets each year as they prepare to advance or begin careers in civilian life.
###