Daytona State Lady Falcons softball heading to state tournament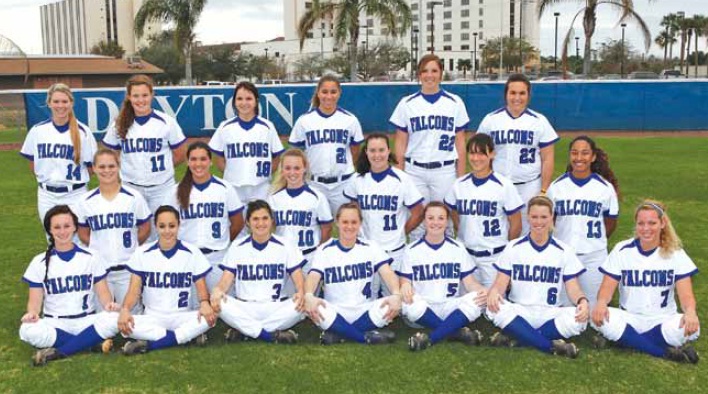 (DAYTONA BEACH, FL) April 26, 2012 - Daytona State College's Women's Softball Team will play in the National Junior College Athletic Association Region 8 Florida College Softball Tournament April 27-29 at Exchange Park in Pensacola.
"We believe our team has a great shot at the title," said Daytona State Athletic Director Will Dunne. "Once you get to the state tournament, it's wide open. It's anybody's game."
Guided by Head Coach Sabrina Manhart, the Lady Falcons, 27 and 15 overall this season, are among 16 teams who will compete in the state tournament, squaring off in round one against Indian River State College at noon on Friday.
The weekend competition actually consists of two district tournaments and a state championship game. The two district champions will advance to play for the national championship May 17-29 in St. George, Utah.
The Lady Falcons have advanced through the season led by Mid-Florida Conference Pitcher of the Year Jackie Owens. Eight other Falcons are named to first or second All-Conference teams.
Days two and three of the tournament will be broadcast live over the Internet by Panhandle Sports Broadcasting at www.psblive.com.
A complete tournament schedule can be found on the Florida College System Activities Association website at http://www.thefcsaa.com/athletics/fast-pitch-softball/softball-state-tournament.