Daytona State partnering to develop network virtualization certificate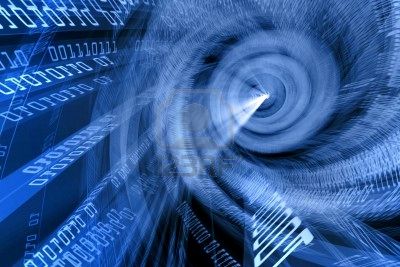 DAYTONA BEACH, Fla. (Sept. 6, 2012) - Daytona State College is a partner in a consortium developing a statewide technical certificate in the emerging field of network virtualization, made possible through a three-year, $860,989 National Science Foundation (NSF) Advanced Technological Education (ATE) grant.
The certificate will be the first of its kind in the southeastern United States. Daytona State will begin teaching the courses at its Advanced Technology College during the fall 2013 semester.
The iNoVATE Network Virtualization project grant also provides funding for technology labs, where students can access equipment to practice virtualization skills, as well as funding for faculty training and, in its third year, summer programs for high school students interested in information technology careers.
Dr. Ron Eaglin, associate vice president for Daytona State's College of Technology, said virtualization is an essential skill for today's networking professionals. "Anyone who runs an IT shop should have a good understanding of network virtualization," he said, noting the technology allows one network server to act as many, running multiple operating systems while sharing hardware, bandwidth and other resources. "For example, before virtualization, you needed one server to run a website," he said. "Now, you can split that server into 30 pieces and have 30 websites, each sharing the same memory and resources, but also operating independently from one another."
The technology can save company's thousands of dollars in resources and enhance their ability to manage network security.
Daytona State's share of the iNoVATE grant funding is $63,555. The consortium also includes Florida State College at Jacksonville as the lead institution, Brevard Community College, Seminole State College and Tallahassee Community College. Each will develop curriculum for one course that will be part of the certificate program to eventually be available at all state colleges in Florida. At Daytona State, credits earned with the certificate can be applied toward various computer science associate degrees, as well as the college's new Bachelor of Science in Information Systems Technology.
The consortium also has partnered with Vmware, Inc., Citrix Systems, Inc. and EMC Corp., world leaders in developing virtualization platforms for cloud computing infrastructures.
In the third year, each institution will recruit up to 20 high school students to participate in a summer academy. The grant requires that half be girls, citing research which indicates a need to improve gender equity in computer science, networking, communication, and information technology careers.
Timothy Pintello, assistant chairperson for the School of Computer Science, is leading the project on behalf of Daytona State.
###