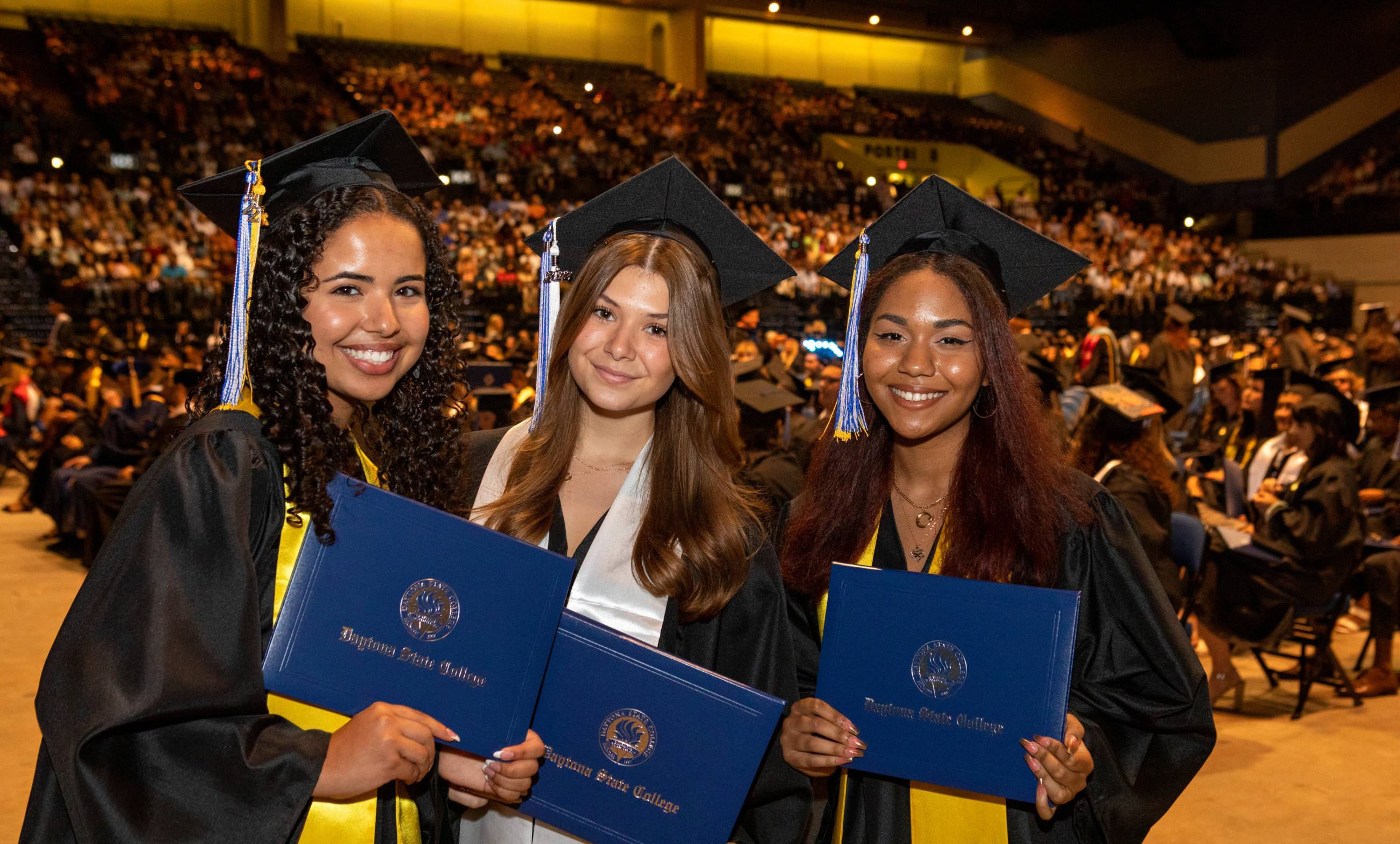 Dual Enrollment
It's never too early to start thinking about college!
Daytona State College offers a Dual Enrollment program that can help you get a head start on your college education while still in high school, no matter where you choose to pursue your higher education upon graduation. Through Dual Enrollment, you can begin your college studies by choosing one of several career oriented programs linked with programs offered at Daytona State College. For more information about dual enrollment, please review the information in the links below, and talk to your school counselor to begin the process.
Important Dates
| | | | | | | |
| --- | --- | --- | --- | --- | --- | --- |
| | | | Summer 2023 | | | Fall 2023 |
| Registration Begins | | | April 6 | | | April 6 |
| Registration Deadline | | | May 8* | | | May 26* |
* Students must complete their DSC admissions application, placement testing, and submit a signed dual enrollment form with courses selected for Full/A/B term courses by this date to be enrolled.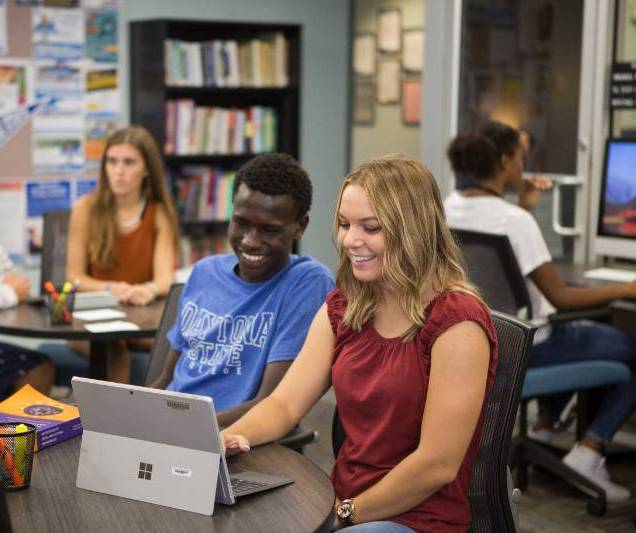 Eligibility Requirements
Be enrolled in 6th - 12th grade
Have taken at least one high school level course
College credit programs: 3.0 cumulative, unweighted high school GPA
Vocational programs: 2.0 cumulative, unweighted high school GPA
Test Score Requirements
All students are required have college-ready test scores on file at Daytona State College for reading, writing, and math. Any combination of eligible scores will be accepted. For example, PERT Math score with SAT Reading/Writing.
PERT
Reading: 106
Writing: 103
Math: 114 (MAT1033) or 123 (MAC1105)
SAT
Reading: 24
Writing: 25
Math: 24 (MAT1033) or 26.5 (MAC1105)
ACT
Reading: 19
English: 17
Math: 19 (MAT1033) or 21 (MAC1105)
New Students
New dual enrollment students can only start during Fall or Spring semesters.
Confirm Eligibility

Talk to your school counselor to verify GPA, eligibility, high school graduation requirements, and college readiness.

Apply to DSC
Placement Testing

Visit any DSC Assessment Office for placement testing. Already have test scores? Submit them with your Dual Enrollment Form.

New Student Advising

Schedule your virtual group new student advising session for an overview of the programs offered, how to select courses, important dates, dual enrollment guidelines, and your Dual Enrollment Form.

Complete Your Dual Enrollment Form

Complete your Dual Enrollment Form, then connect with your school counselor to review your course selections. Submit completed forms to DualEnrollment@DaytonaState.edu.

Things to Consider

Dual enrolled students are limited to

2

fully online courses per 15-week semester, with the exception of students who have earned at least 30 credits and have a minimum 3.5 DSC GPA.

All courses taken at DSC will become a part of the student's permanent college transcript.
Course materials and class discussions may involve mature topics not typically included in secondary courses. Courses are not modified to accommodate variations in student age and maturity.

Check Your FalconMail

All registration questions and confirmations will be sent to your DSC student email.
Returning Students
Complete your Dual Enrollment Form, then connect with your school counselor to verify you still meet eligibility requirement and to review your course selections.
Submit your signed form to begin the registration process from your FalconMail student email.
Home education students are required to sign a new articulation agreement each year
after July 1.
Need to Drop a Class?
Submit a signed Drop/Withdraw Form on or before the dates on the Academic Calendar.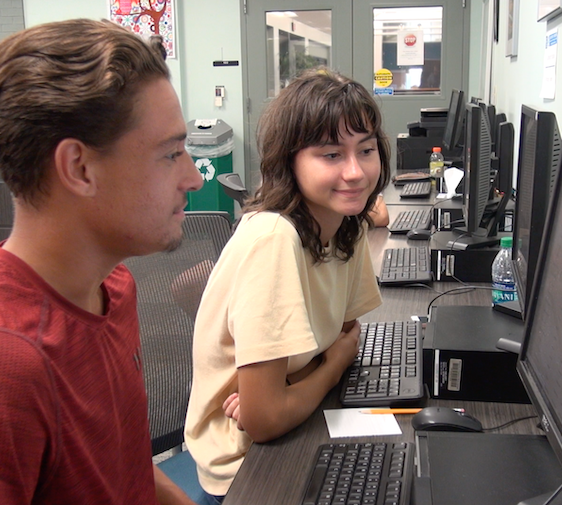 Books & Access Codes
Public School Students
All books and access codes are obtained from your school.
Private School & Home Educated Students
Book vouchers will be emailed to your FalconMail account during the published book voucher period for each semester.
Full-Time FLVS Students
Contact your school for instructions - Andrea Brown anbrown@flvs.net or Natalie VanHook nvanhook@flvs.net.
Eligible Schools
Public Schools
Flagler County Public Schools
Florida Virtual High School (FLVS)
Volusia County Public Schools
Home Educated Students
Must be registered as a home educated student with either Flagler or Volusia county.
Private Schools
Casa Montessori
The Chase Academy
Creative Pathways Preparatory Academy
Daytona Beach Christian Academy
DeLand Preparatory Academy
Father Lopez Catholic High School
First Baptist Christian Academy
Halifax Academy
Knights Christian Academy
Monarch Academy
Reign Academy
Riverbend Academy
Sunrise Academy
United Brethren in Christ (UBIC)
Warner Christian Academy
XCEED Preparatory Academy
Federal Privacy Laws Related to Dual Enrollment
If a student is attending a postsecondary institution – at any age – the rights under the Family Educational Rights and Privacy Act (FERPA) have transferred to the student. However, in a situation where a student is enrolled in both a middle or high school and a postsecondary institution, e.g. dual enrollment, the two schools may exchange information on that student. If the student is under 18, the parents still retain the rights under FERPA at the middle or high school and may inspect and review any records sent by the postsecondary institution to the middle or high school.
Office of Academic & Career Advising
Summer Office Hours
(May 15th - August 4th)
Monday - Thursday: 8 a.m. - 6 p.m.
Friday: 8 a.m. - Noon
Have you found what you're looking for? If not, here are some more helpful pages: