Pathways Beyond DSC
Daytona State College has paths to multiple Universities through partnerships that make it easy to get your A.A. and move on to a bachelor's and beyond with the degree of your choice. According to the articulation agreement among all Florida public institutions of higher learning, students who receive the Associate of Arts degree from Daytona State are guaranteed entry into one of Florida's four-year upper division public institutions as juniors. Daytona State also maintains a similar agreement with most of the state's private institutions.
Transfer Fair Opportunities
It's never too early to start planning your future and Transfer Tuesday was created for you! Want to see who's coming to campus? Check below for the schedule and join us in the L. Gale Lemerand Student Center Atrium on the Daytona Beach Campus from 9 a.m. - 2 p.m.
Can't make an on campus visit? Maybe there's a virtual session you'd like to join! We have just as many institutions/programs holding virtual sessions on select Tuesday afternoons. Please check below for those dates and times.
Regardless of how you participate—we'd love to see you get to know more about all the possibilities available to you!
Articulation Agreements
Learn more about specific university partnerships with Daytona State College below or reach out to an Academic Advisor on any campus!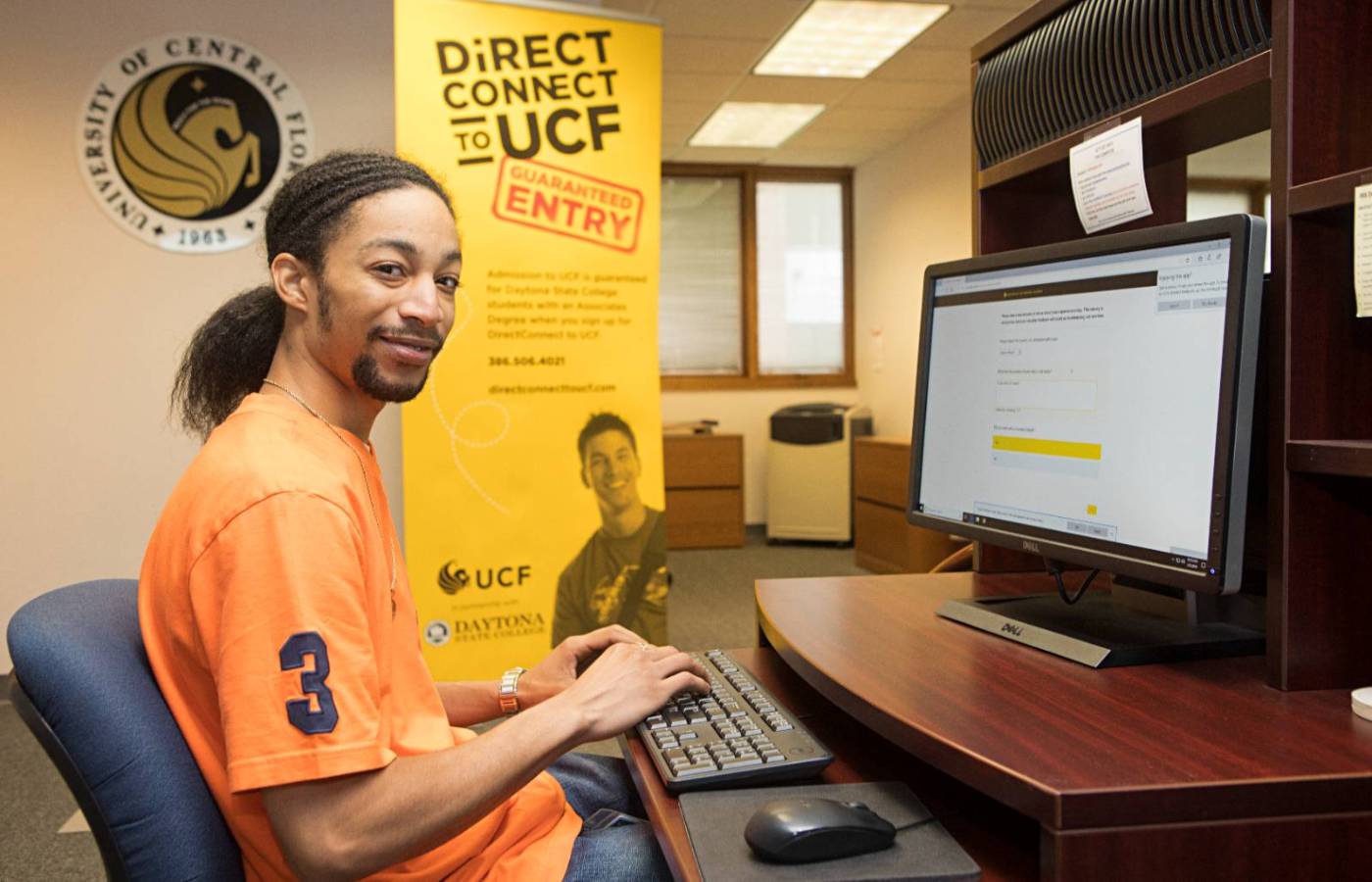 University of Central Florida
Through DirectConnectTM, DSC and University of Central Florida guide students from their freshman year at DSC through senior year at UCF to ensure success. You can find out more information and complete the sign up for DirectConnect to UCF on their webpage.
DSC DirectConnect™ to UCF features:
Guaranteed admission to a bachelor's degree program at UCF.
Preferential admission to select bachelor's degree programs at UCF.
Joint advising from UCF and Daytona State to help ensure a smooth transfer.
UCF staff available on-site at DSC's Daytona Beach Campus to help with advising, admissions, financial aid and academic support.
View the "What is DirectConnect to UCF®?" video
University of Florida
Daytona State College and the University of Florida's College of Agricultural and Life Sciences are proud to announce the creation of a new 2+2 articulation agreement. Put simply, the new agreement states that DSC students who complete certain requirements are guaranteed admission into UF's College of Agricultural and Life Sciences. Contact an DSC Academic Advisor today to review the requirements needed to enter the program!

Transition Programs include:
Agricultural Education and Communication
Agricultural Operations Management
Animal Sciences (Equine and Food Animal specializations only)
Entomology and Nematology
Environmental Management in Agriculture and Natural Resources
Family, Youth and Community Sciences
Food and Resource Economics
Food Science
Forest Resources and Conservation
Geomatics
Horticultural Sciences
Natural Resource Conservation
Plant Science
Soil and Water Sciences
Wildlife Ecology and Conservation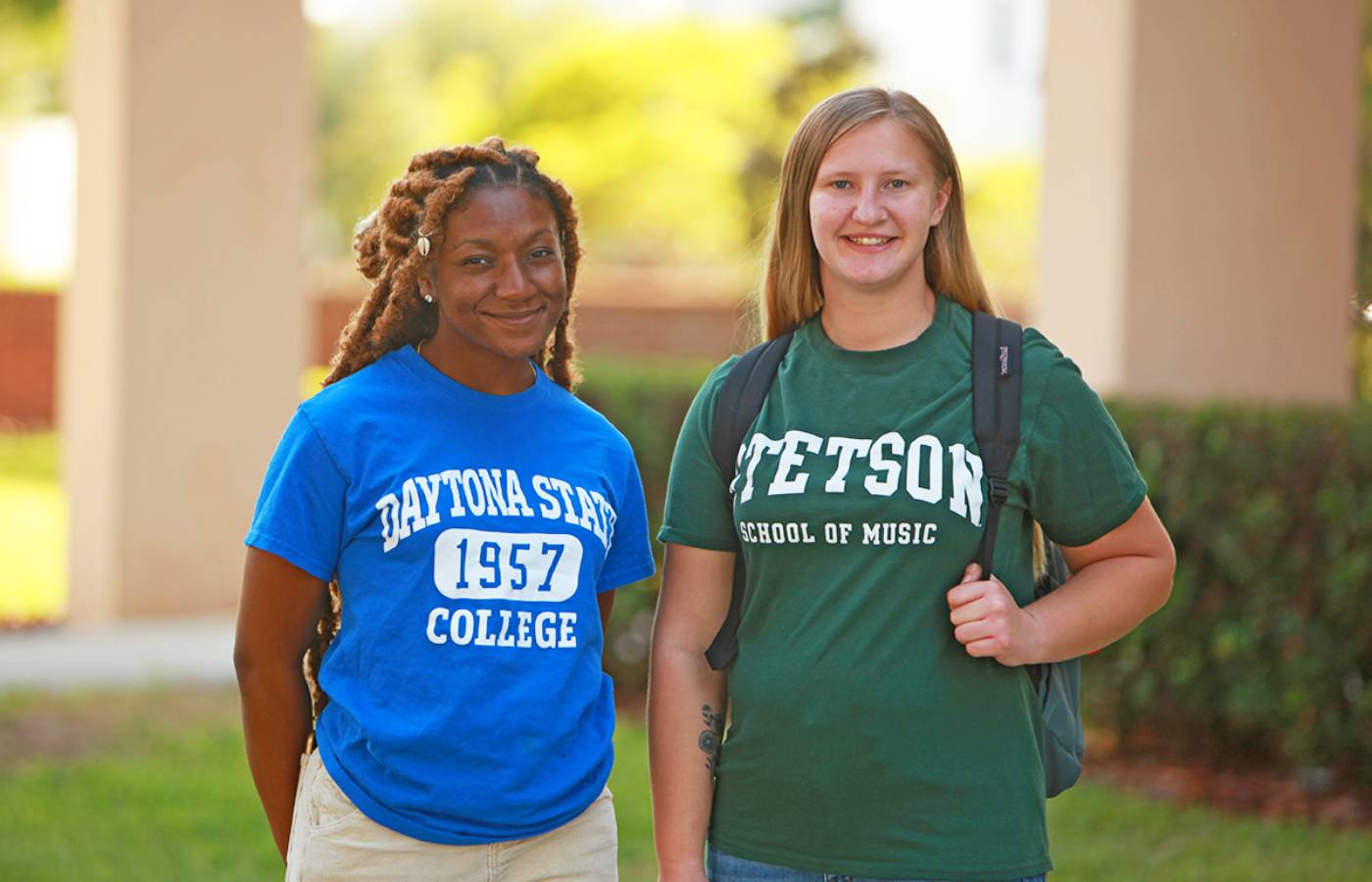 Stetson University
Quanta-Honors College / Stetson University Honors Program
DSC's Quanta-Honors College and Stetson's University Honors Program have partnered to overcome academic and financial barriers to completing an honors bachelor's degree from Stetson University. Each semester, Quanta-Honors students are invited to Stetson's campus in DeLand for an Open House featuring admissions, advising, and financial aid presentations, faculty and student meet-and-greets, campus tours, cultural experiences, and one-on-one appointments. In addition, while Stetson offers Quanta-Honors students pre-advising to ensure appropriate course selections, former Quanta-Honors students regularly return to Daytona State to answer questions about on-campus activities and student life. As Quanta-Honors A.A. graduates, students become eligible for the Stetson-Daytona State College Select Program:
If students graduate with a 3.2 or higher GPA, they receive guaranteed transfer admission to Stetson University as well as a Presidential Scholarship.
Students transfer 60-64 credit hours, beginning at Stetson as "juniors."
In addition to transfer admission, up to 16 students each year may be offered a place in the Stetson University Honors Program. These students will receive a Stetson Select Honors Scholarship which, in combination with any other scholarships or financial aid awards the student receives, will equal 100% of tuition and fees. The scholarship is guaranteed for four semester, excluding summers.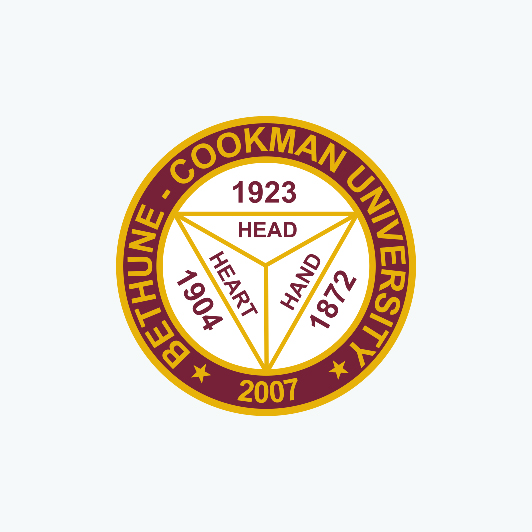 Bethune-Cookman University Partnership
DSC students in Criminal Justice can pursue an advanced degree in Criminal Justice at B-CU and receive admissions, transfer credit and scholarship support. The partnership provides support for Daytona State students who have earned an Associate of Arts degree or an Associate of Science degree in Criminal Justice who intend to transfer to Bethune-Cookman University to pursue a Bachelor of Science degree in Criminal Justice.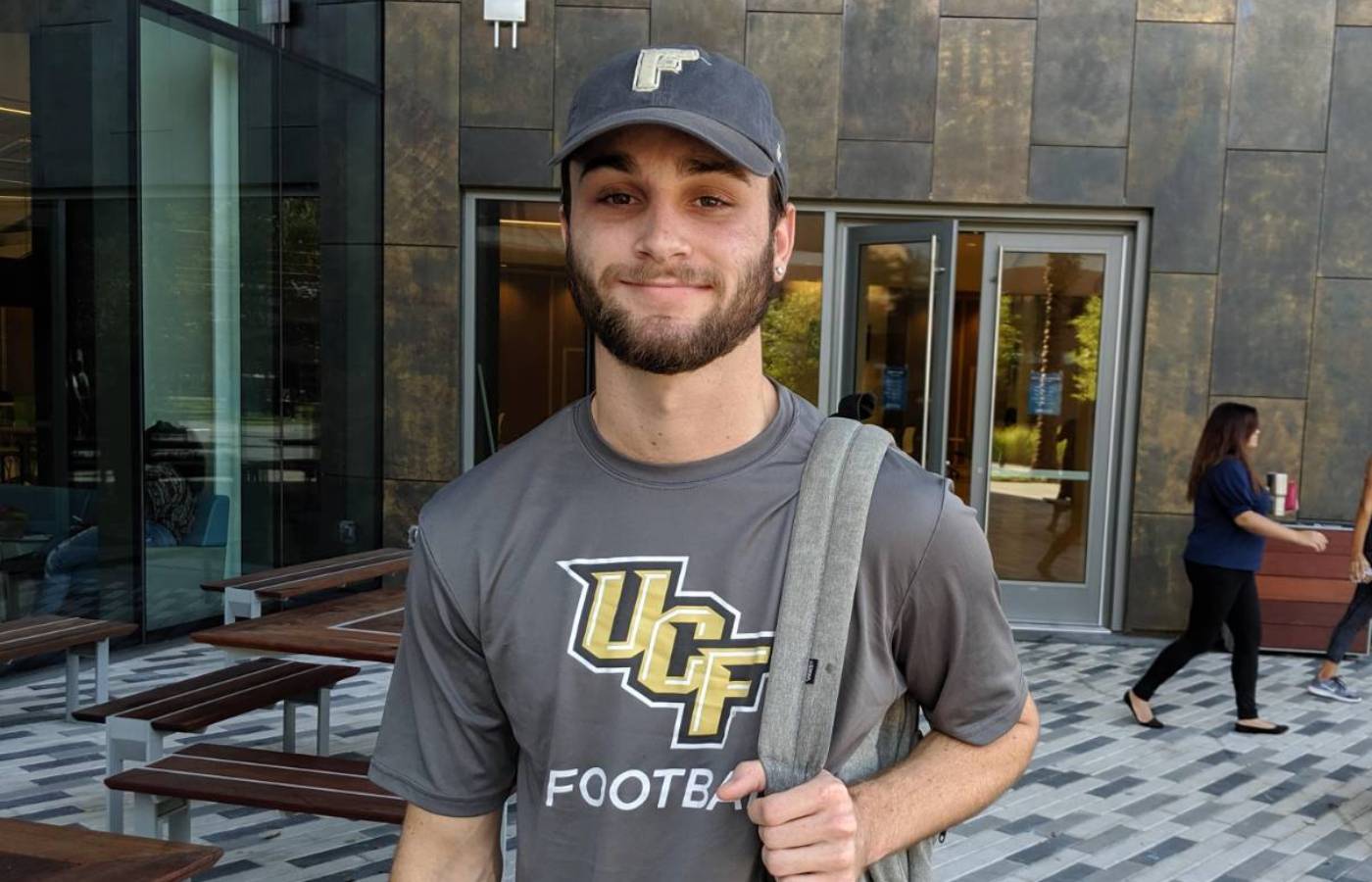 UCF's Burnett Honors College
Quanta-Honors College / UCF's Burnett Honors College
Many Quanta-Honors College students continue their educations beyond the Associate of Arts degree by transferring to the University of Central Florida through DSC Direct Connect to UCF. These students are eligible for transfer admission to UCF's Burnett Honors College with lower division honors requirements already satisfied if they meet specific expectations:
Complete the A.A. degree at Daytona State and meet all Quanta-Honors College requirements
Receive admission to UCF as AA transfer students
Submit a completed University Honors application by the published deadline
Provide a Daytona State transcript showing at least 18 credit hours of honors courses and a 3.5 minimum overall GPA
Provide a copy of the honors A.A. diploma
Embry-Riddle Aeronautical University
Blue-Gold Connection
The Blue-Gold Connection is a program Embry-Riddle Aeronautical University (ERAU) offers to students attending Daytona State College after high school graduation. This program allows students to complete a majority of their general education requirements at Daytona State College. Blue-Gold students will now have the option of obtaining an AA degree or completing a personalized course transfer guide.
If the student chooses the personalized course transfer guide, he will need to complete at least 30 credit hours after high school graduation from the guide to qualify for the Blue-Gold scholarship. Personalized course transfer guides will be established by meeting with an ERAU advisor/admission representative.
Students who transfer with at least a 2.5 CGPA, will qualify for the Blue-Gold Scholarship of $2,000 which is renewable each year if a 3.0 CGPA is maintained at Embry-Riddle.
If the Blue-Gold student matriculates within 2 years, he/she will remain under the academic guidelines of the catalog in existence at the time the course transfer guide was developed. If circumstances prevent the student from completing the courses within the 2 year period, the student can petition for an extra year. However, if the student does not complete the courses within this 3 year time frame, the student would then fall under the catalog in existence at the time he/she matriculates.
Florida A&M University
The IGNITE Program is an alternative path to becoming a FAMU Rattler! This program guarantees a student general admission to FAMU after completing their Associate of Arts degree from DSC. When enrolled in IGNITE, students will have access to university resources, access to course advisement for your intended program of study, and the opportunity to attend some of our campus events for free! Participating in the IGNITE program saves TIME & MONEY and students benefit from smaller class sizes.
Florida Agricultural & Mechanical University is one of the nation's best public historically black colleges and universities (HBCU). Located in Tallahassee, Florida, the institution offers a wide range of academic degree programs including bachelor's, masters and doctoral degrees. FAMU students also enjoy career pathways that lead to professional internships and study abroad programs.
Entrance into limited access degree programs may require additional admission & prerequisite requirements.

IGNITE applicants must have less than 30 academic credit hours to join the program.

Transfer students must be part of the IGNITE program to be considered for the Florida Community College scholarship upon graduation.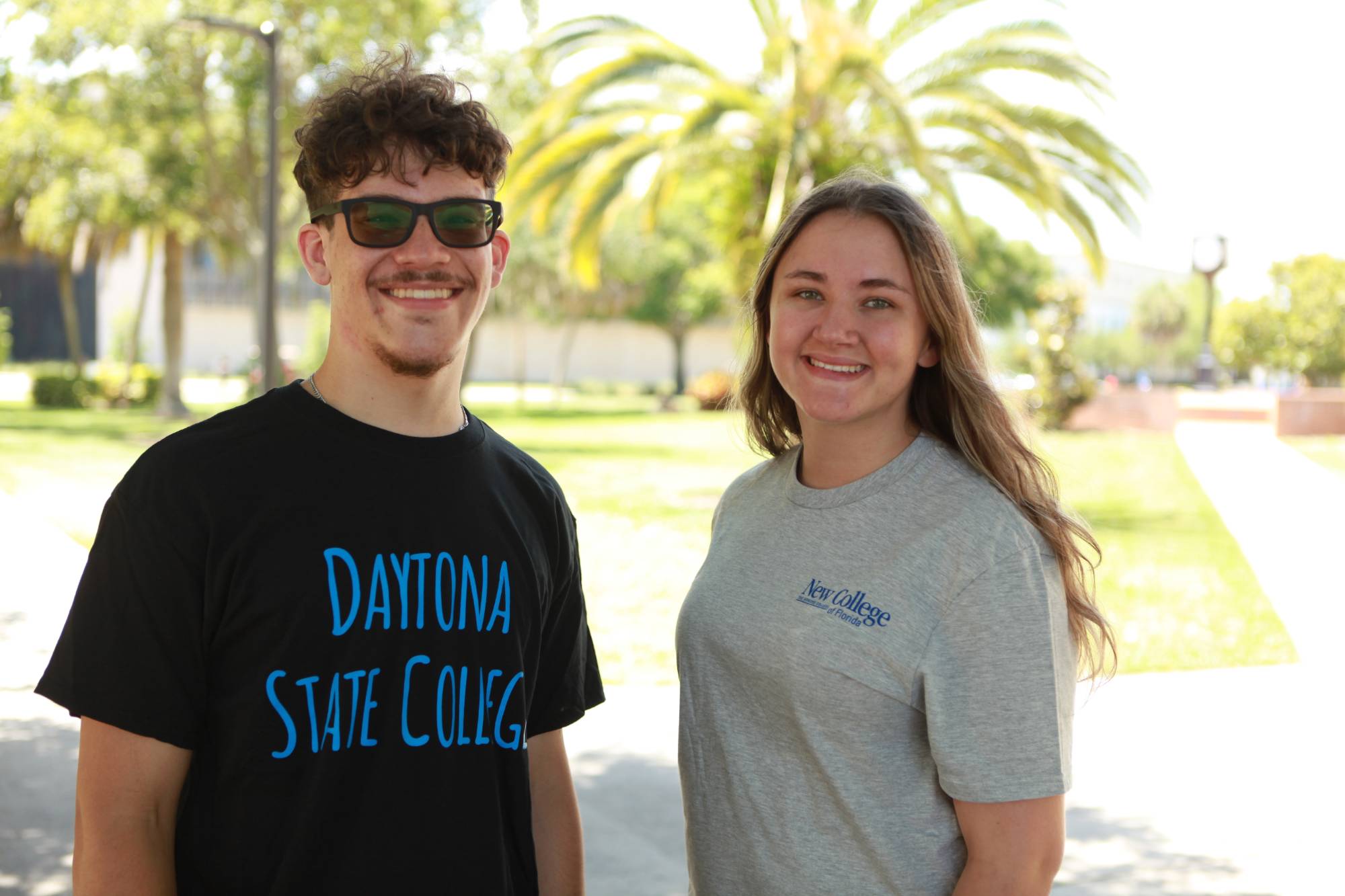 New College of Florida
Daytona State College and New College of Florida, located in Sarasota, have entered a new partnership that will benefit DSC students who wish to transfer to Florida's designated public honors college. Through this new 2+2 agreement, Daytona State A.A. graduates who complete their degree within eight semesters of entering DSC as a non-high school student and with a 3.0 or higher cumulative GPA, are guaranteed admission and a smooth transition to NCF. Academic pathways are available for students with an interest in biology, chemistry, economics, liberal arts (general transfer), marine biology, and psychology.
DSC Quanta-Honors College Chair, Dr. Ben Graydon, is excited about the new opportunities for students in the honors program. "Daytona State's faculty work hard to nurture our students' interests in research, critical thinking, and creative problem-solving. This new transfer agreement provides a guaranteed pathway for students to continue developing their interests in New College's academic programs."
Besides the scholarship, students will receive joint advising from DSC and NCF to help ensure a smooth transition. For additional information, please connect Academic Advising at 386-506-3661 or Advising@DaytonaState.edu.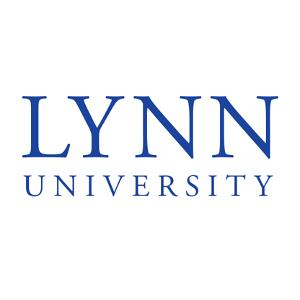 Lynn University
Full-time DSC employees (and immediate family members), graduating students, and alumni can take advantage of the Daytona State College and Lynn University Tuition Agreement. This agreement provides tuition reductions between 5% and 20% for eligible students listed above for doctoral and master's courses, as well as online undergraduate degrees from Lynn University.