Student Eligibility
US Citizen/Permanent Resident
Low Income/Potential First Generation College Student
High Risk need for Academic support
9th

– 12th

Grade student at Mainland Highschool, ages 13 – 19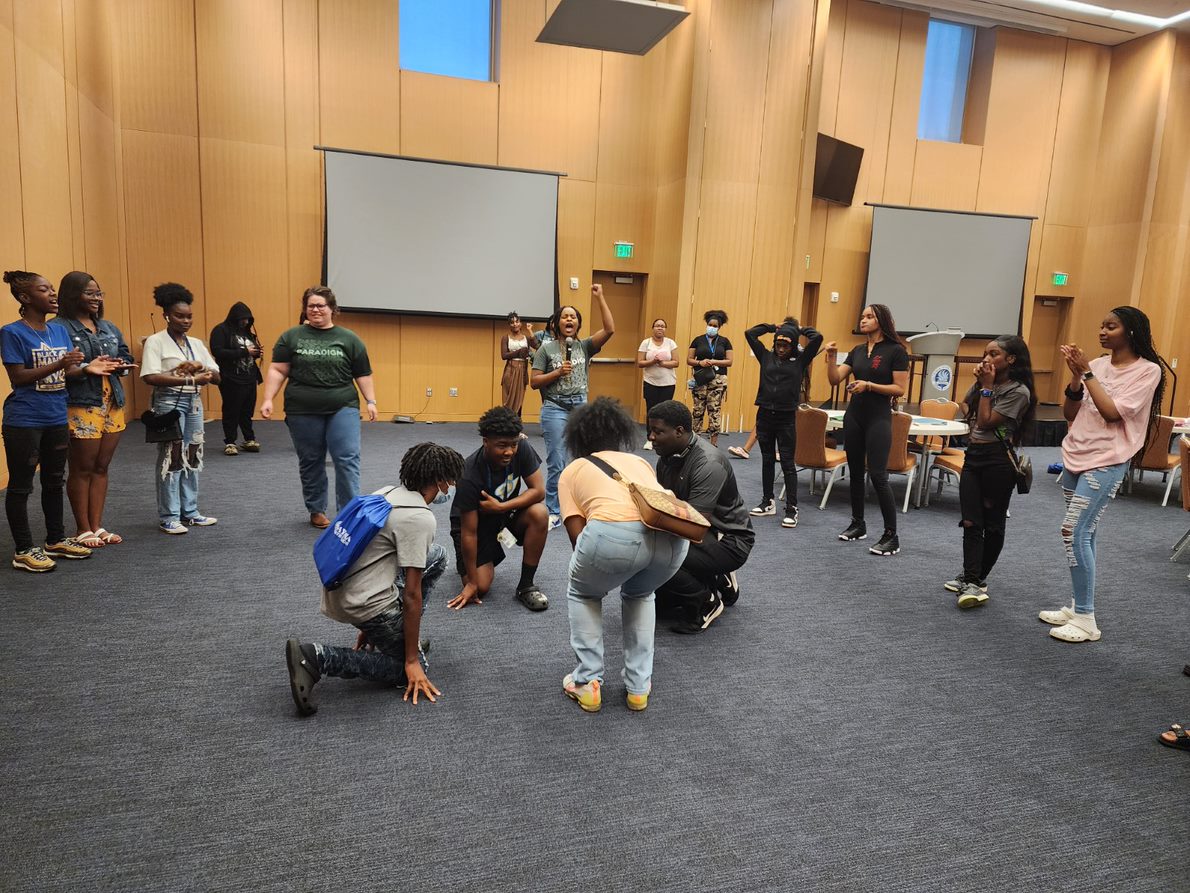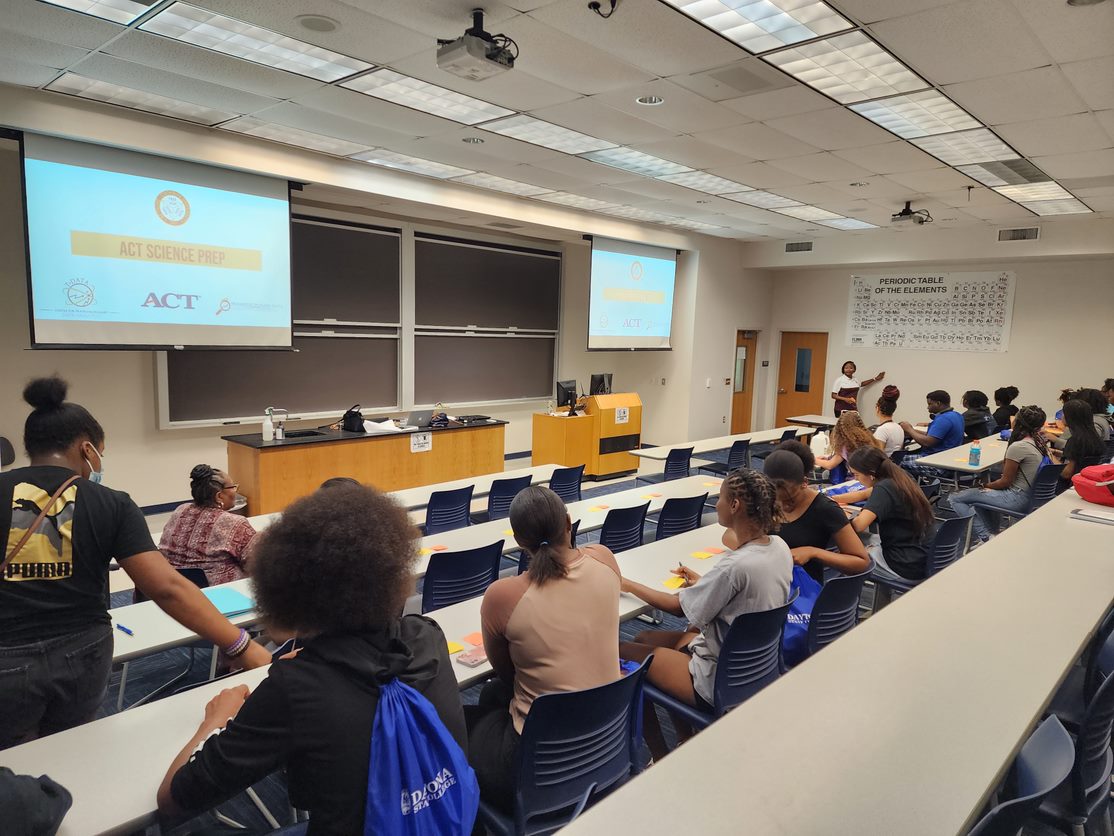 Test Prep & Professional Tutoring
To be accepted to many colleges/universities, students are required to perform well on their assessments. Upward Bound provides opportunities for students to prepare for college prep tests, including the SAT, ACT, & PERT. Students participate in workshops that prepare them for common misconceptions, understanding vocabulary, and much more. Students also receive academic support, provided by professional tutors, and have 24/7 access to our on-line tutoring service
www.tutor.com
. All academic services are
free
to students.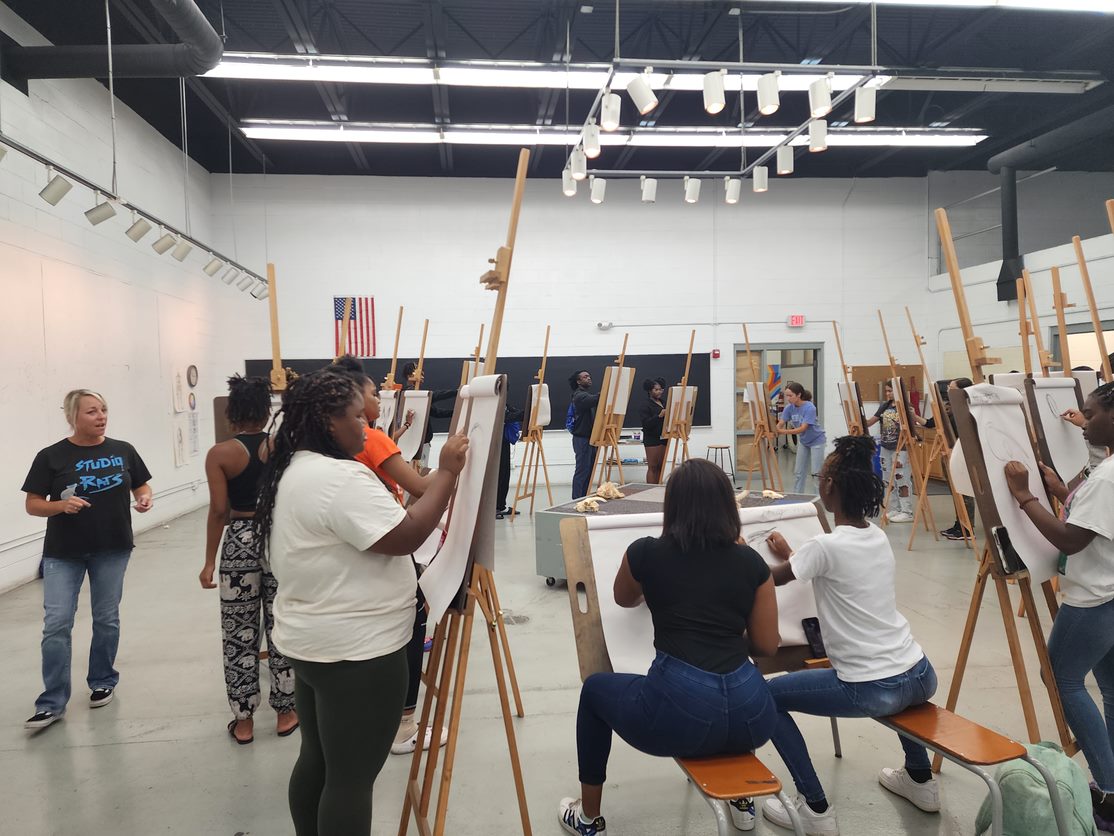 Cultural Enrichment Activities
Upward Bound exposes students to various views of cultural differences. Students experience activities that help them view their community in new ways. Cultural Enrichment activities include art workshops such as ceramics & painting.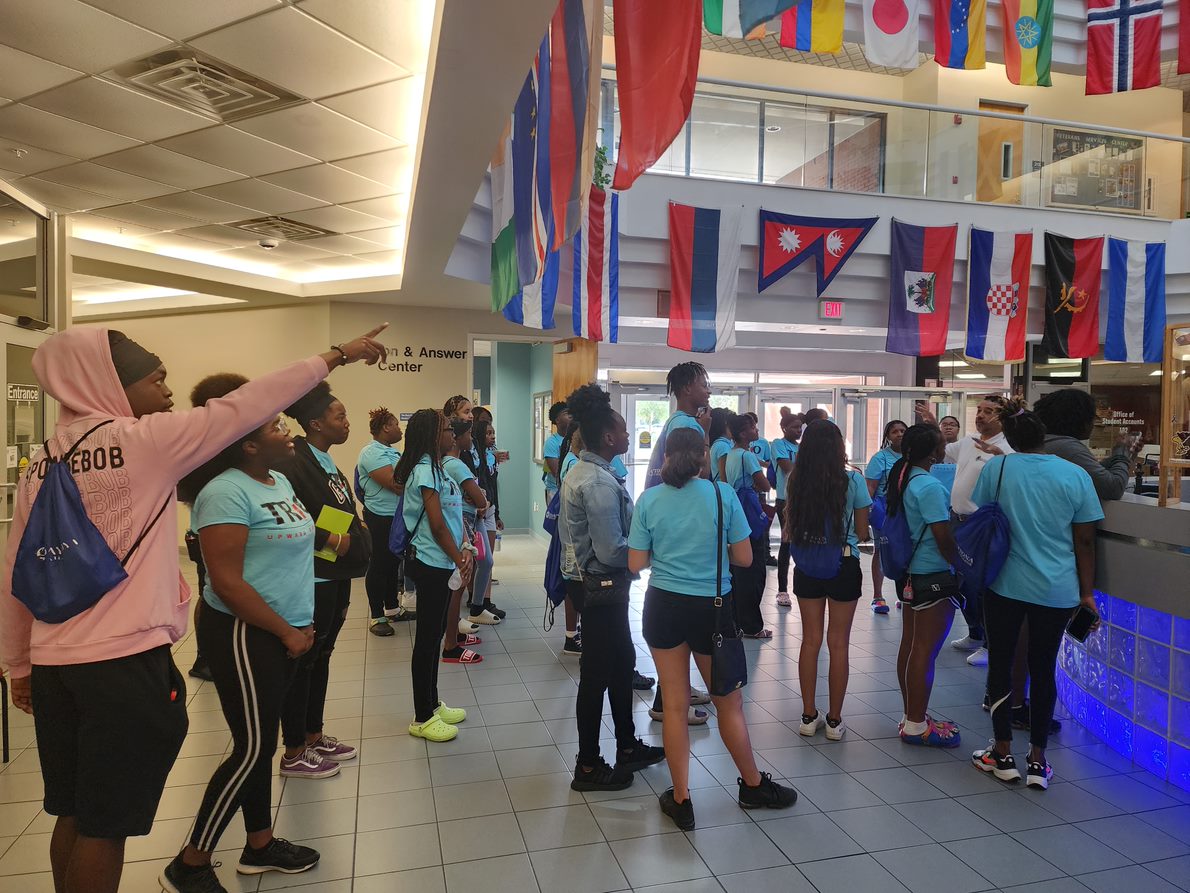 College Tours & Field Trips
Not only do students experience workshops that expose them to different points of view in their own community, but also travel to various colleges and universities for college tours. College tours allow students to discover the different styles of colleges, learn more about dorm-life, explore food options, and learn about the academic support provided on the campus.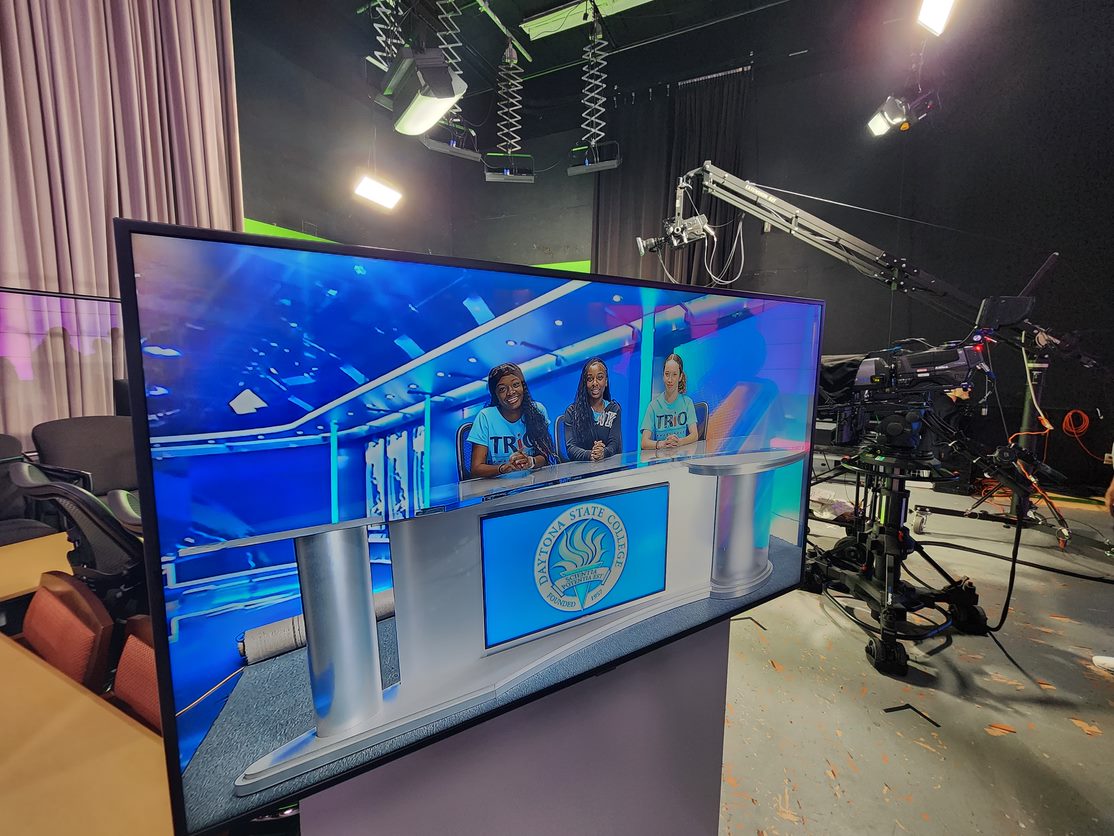 Career Exploration
One of the major goals of Upward Bound is to encourage students to plan for their long-term goals. Students are fortified with multiple opportunities for career paths. By exposing students to the various options of colleges, students also learn about degrees that lead to successful careers.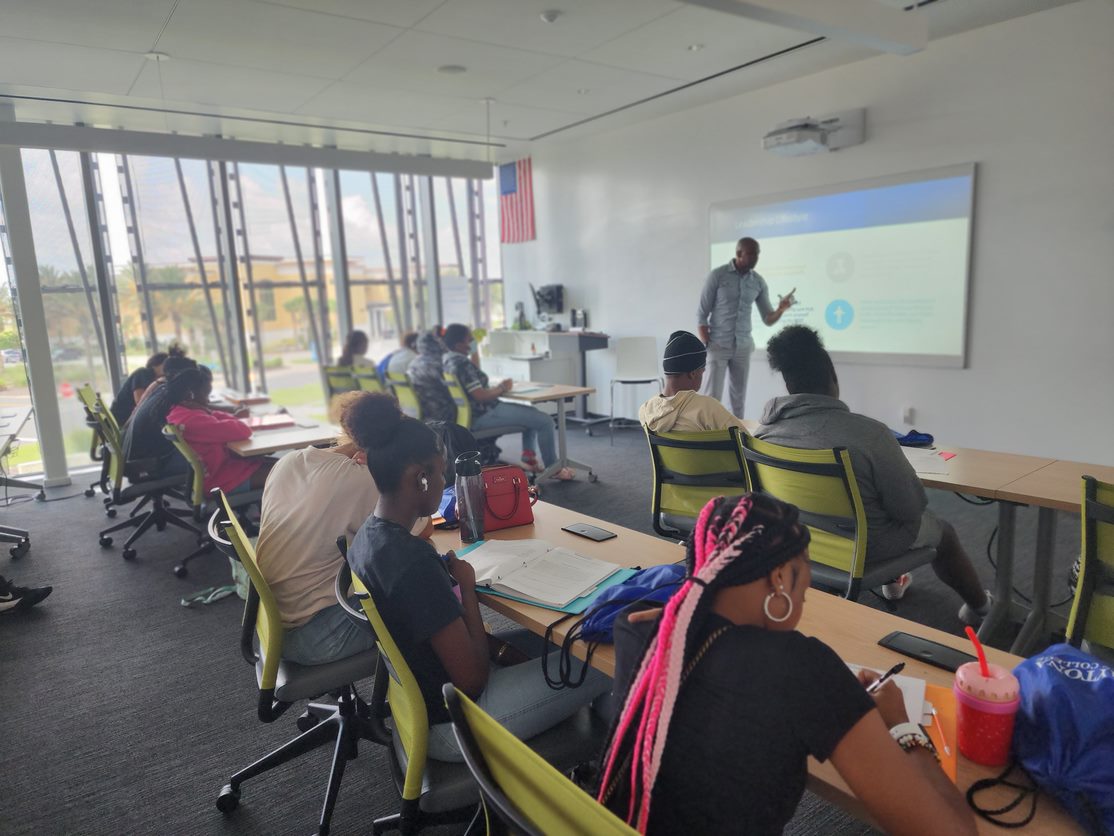 Leadership Workshops
Daytona State College offers exposure to entrepreneurship opportunities through the Ice House Entrepreneurship Program (ELI). Upward Bound staff are trained facilitators for this curriculum and allow our students to be participants in the ELI experience. Students become innovators in the entrepreneurial mindset which encourages self-empowerment, determination, and provides opportunities to meet entrepreneurs. Students learn to transform their thinking and become leaders amongst their peers, in the classrooms, and for their community.
FAQs
Who is eligible for this program?
Our students must be from first-generation and/or low-income families. Students must also attend Mainland High School.
How do I apply, what do I need?
Access to our paper application can be found by visiting your school counselor, or our website (coming soon). Completion of each page is mandatory and should be returned to your school counselor when complete. After review of the application, an interview will be conducted to see that your student and Upward Bound are a right fit.
How much does it cost to have my student in this program?
There is no cost for your student to be in the Upward Bound program. We are funded by a grant from the U.S. Department of Education.
Are you recruiting students to attend Daytona State College?
No. We are educating students in the college-going process.
Do you take students on college tours?
Yes, our goal is to take students on two-three college tours each school year.
What are the requirements to continue in this program?
We have guidelines that must be met due to the federal funding we receive. We expect our students to maintain a GPA of 2.5 or higher, be between the ages of 13-19, and maintain an active level of engagement throughout their time in the program.
Does this program provide any scholarships?
No, we teach the skills and resources to find your scholarships on your own.
Does the student have to reapply each year?
No, once you are in our program, we hope you are there until graduation. We do ask though that you keep us updated with any changes in address, emails and phone numbers.
How long does my student stay in the program?
You child will remain an active participant in our program until high school graduation; unless they are dismissed from our program for attendance, academic or behavior reasons. We begin recruiting as young as those entering the 9th grade.
What happens if I move to another school?
Your child can continue to be a part of the Upward Bound program if they continue to meet all of the attendance and academic requirements.
What are Saturday Sessions?
Twice a month (From September to May) students will participate in a full day (9:00am-3:00pm) academic sessions divided into one-hour classes with highly qualified Teachers and Tutors. Each class with be a different subject (Math, English, Science, Foreign Language, ACT/SAT Prep) and the students will have the opportunity to receive additional assistance in the school work from their high schools. Lunch will be provided at no cost. Saturday Sessions may also include workshops, small group sessions, enrichment activities, and/or field trips/campus tours.
What happens during the Summer Academy?
40 students will complete a six-week academic program. Students are placed in classes and provided with daily rigorous curriculum, college-prep workshops, social/cultural enrichment activities, and team building. Students will also participate in a residential component at the main DSC Campus Residence Hall, in Daytona Beach. These students will be led by two Residential Advisors. Students participate in clubs, evening tutoring, evening activities, and field trips.
Does my child need to stay for the Residential part during the Summer Academy?
Yes, it is required that every student participate in both the Academic and Residential components throughout the 6-week summer program. Special circumstances need to be addressed to the Upward Bound Staff before the Summer Academy begins in early June.
If you have any further questions, please call our office at (386)506-3429 or e-mail our Upward Bound Sr. Staff Assistant at Tanice.Robinson@daytonastate.edu
Upward Bound Upcoming Events
Upward Bound Students, please remember that in order to qualify for you monthly stipend, you must meet with a UB staff member weekly, attend all Saturday Workshops, maintain at least a 2.5 GPA, and attend academic support that UB staff has scheduled for you. Discuss with a Upward Bound staff member how to have an absence officially excused.
September

September 16 – Welcome Back- Community Event. Upward Bound welcomes Devin Bradley to facilitate a Leadership Development Program. Students, parents/guardians will identify leadership challenges, and create a plan to increase effectiveness as they transition from secondary education.

September 23 – Saturday Workshop – "Choice." Students will learn to be mindful of choices and choosing the life they want vs accepting life as it is.

September 30 – Universal – First 20 students to sign up for trip and submit proof of 3.0+ GPA along with no unexcused absences by September 23 will attend trip to Orlando, FL for an interactive Universal Studies STEM trip. Two additional approved chaperones will also be in attendance. More information can be seen here Science of Universal Orlando Resort: Skull Island: Reign of Kong - YouTube.

October

October 3 – University of Florida – Campus Tour

October 5* – FAFSA – rescheduled, TBA

October 13 – Quarter 1 Report Cards Due!

October 14 – Community Event – UB Students will have the opportunity to earn community service hours, which help them qualify for various scholarships for their post-secondary education.

October 20 – October 21 – FL TRiO Student Leadership Conference at University of South Florida.

October 28 – Saturday Workshop – "Opportunity." Students will learn how to see problems as opportunities, learn to solve problems as self-empowerment.

November

November 11 – Upward Bound welcomes Devin Bradely back to facilitate a Leadership Development Program. After Leadership workshop, UB will chaperone 40 students with a 3.0+ GPA to a field trip to Painting with a Twist. Field Trip forms are due to UB staff by Saturday October 28th.

November 20 – November 24 – Volusia County Schools closed for Thanksgiving Break. No Upward Bound Lunch Meetings

December

December 2 – Upward Bound will chaperone 40 students with a 3.0+ GPA to Daytona Zipline. Students will participate in "Course 1" which can be found here. Weight & Height requirements can be found by visiting the safety page. Minor Release forms & Field Trip Forms must be submitted to UB Staff no later than November 11th.

December 9 – Saturday Workshop – "Knowledge." Students will learn how to foster self-direction to seek knowledge, think critically, and problem-solve.

December 15 – Quarter 2 Report Cards Due!

December 18 – January 3 – Volusia County Schools closed for Winter Break. No Upward Bound Lunch Meetings

*Dates are subject to change.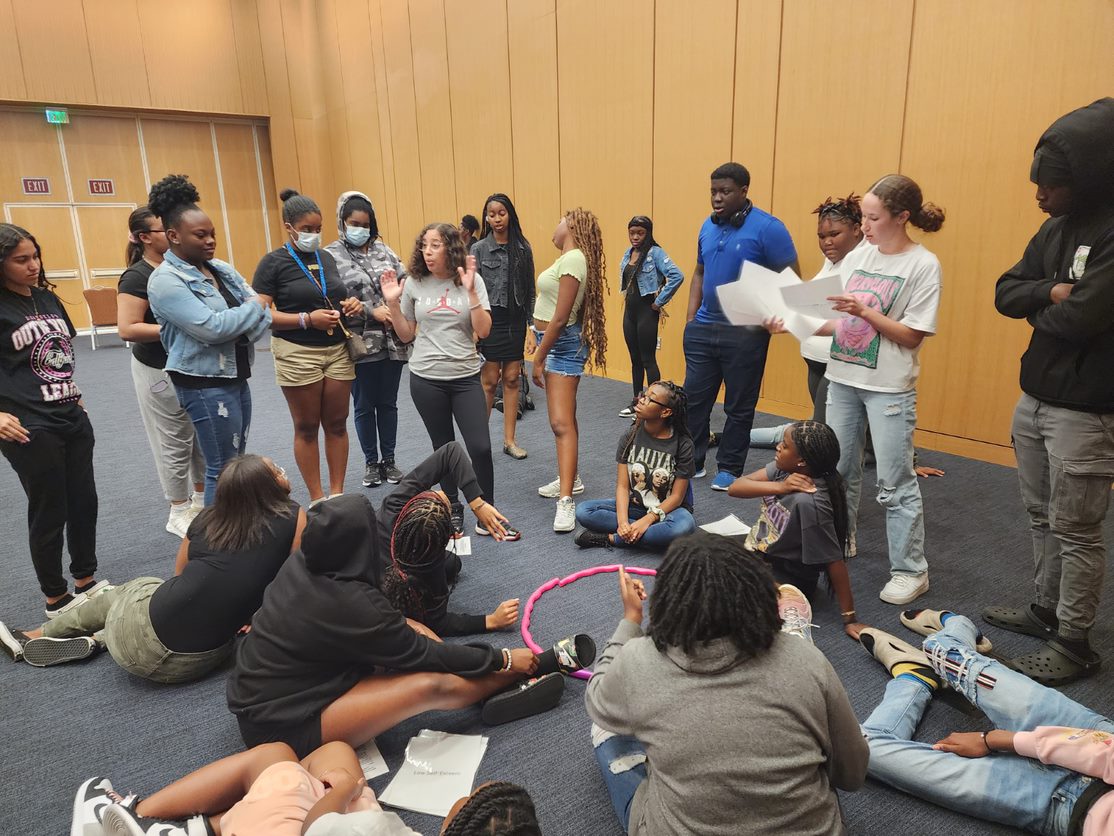 Contacts: UpwardBound@Daytonastate.edu
Office Hours for Students: Make an appointment with our Upward Bound staff to discuss questions, concerns, academic services, or review topics discussed during Upward Bound workshops. Complete all necessary fields in the request form in order for Upward Bound staff to coordinate an appointment with you.