Writing Resources
We have guides ranging from citation style assistance, general writing help, tips and tricks, how to use Microsoft Office, and more. Check them out below!
Strategies for Writing

Our writing strategies and grammar infoguide covers a broad variety of general writing help, including (but not limited to) grammar and writing mechanics, how to plan and draft your paper, confronting writing challenges, and more. We also have an FAQ available for reference.

There is a lot of writing when it comes to finding a new career! Our Career Tips infoguide covers resume writing, scholarship essays, tips on taking timed tests, and more!

Citation & Research Help

Here are links to our curated Library Infoguides. These guides were made by our writing specialists and focus on commonly-used citation styles at Daytona State, including MLA, APA, and Chicago.

Students who attend Daytona State College have complete access to an online database for course research and available help from the DSC Library. The InfoGuides and Handouts offer tutorials and plenty of resources for academic research and technology assistance.

Tech Help & Resources

This infoguide is focused on providing instruction on some of Daytona State's more widely-used programs, such as the Microsoft Office 365 Suite of software. This includes guides on using MS Word, MS Excel, and MS PowerPoint.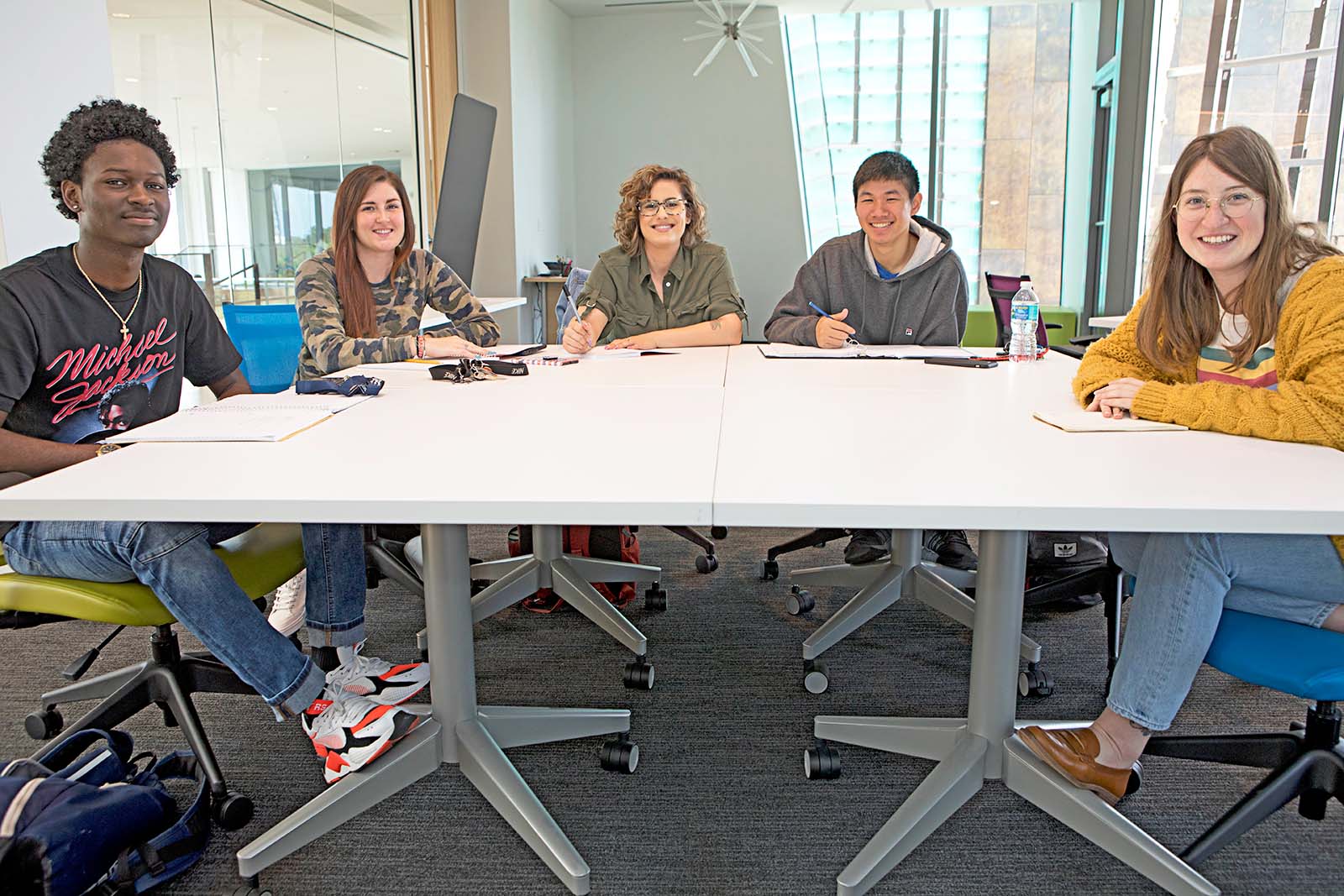 The Attic
The Attic is the Writing Center's multi-purpose space. It can be reserved for meetings, group projects, presentation practice, and more! It features reconfigurable furniture and a projector for easy collaboration. The Attic's design and incorporation in the Writing Center makes it a valuable part of the creative process. Let it be a part of yours.
Faculty and staff can reserve the Attic for class, workshops, presentations, or meetings.
Have you found what you're looking for? If not, here are some more helpful pages: