Writing Center
Who We Are
The DSC Writing Center is here to help students, staff, and faculty achieve their communication-related goals by providing the educational support and resources they need to continually build upon their abilities in all genres and stages of communication. We offer writing expertise for academic, career, creative, business, and personal projects. Because writing is a practice utilized in all academic disciplines, we aim to develop communication skills in any area of study, and our staff members have a range of educational and professional backgrounds.
Have questions? Need quick help?
As a DSC student, you can chat directly with a tutor from the DSC Writing Center.
During your chat, a writing tutor can give advice about any step of the writing process, direct you to relevant online resources, or schedule you an appointment for additional assistance you might need to successfully accomplish any writing or communication task.
To try finding an immediate answer to your question, search the DSC Writing Center's Answers database.
You can start your chat with a writing tutor below: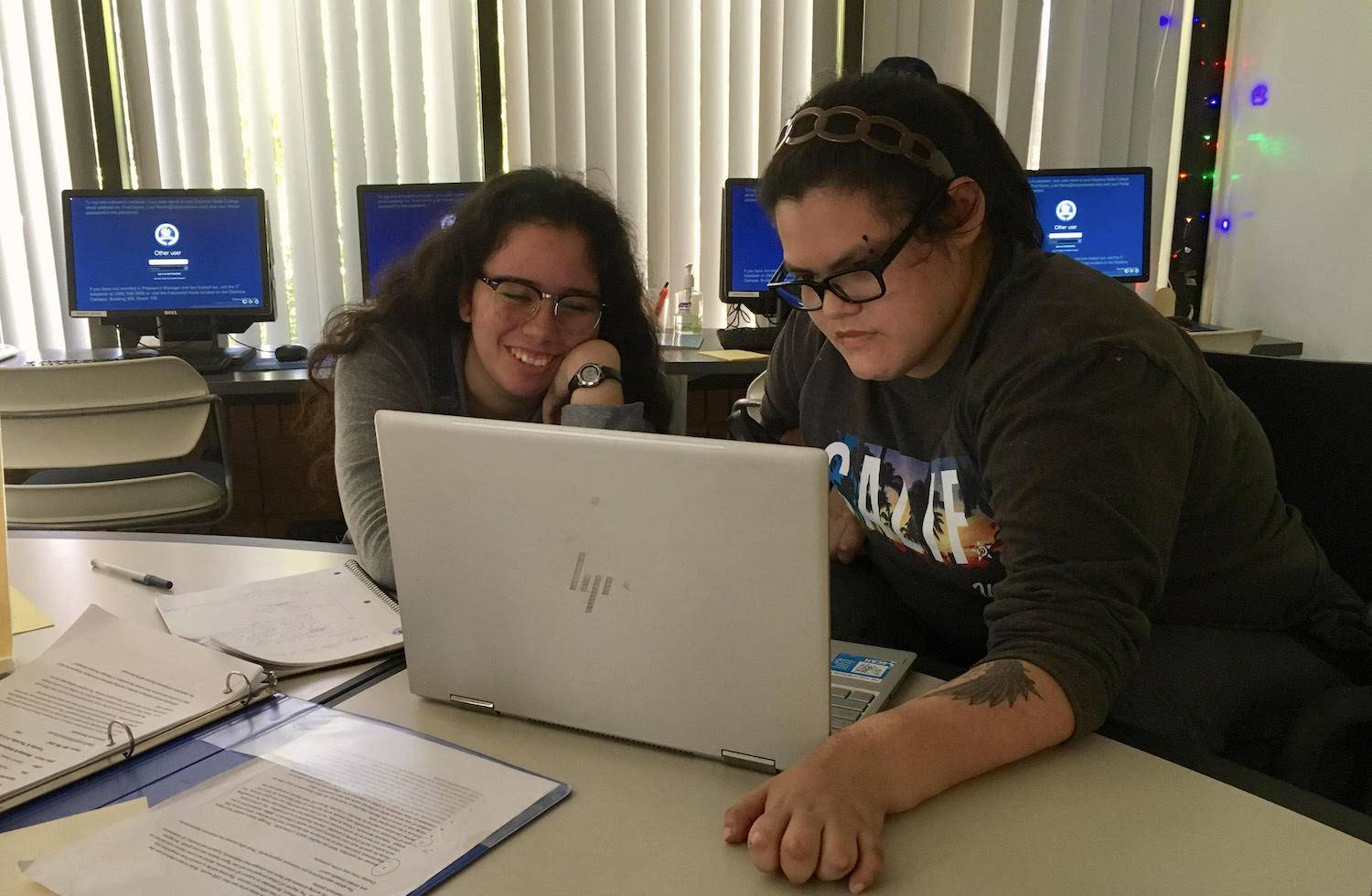 Student Employment
Students who like writing, have a desire to help others, want a job where they can work alongside other DSC students, and wish to develop communication skills should consider applying to join us. We hire a select number of peer tutors throughout the academic year and accommodate class schedules. Learn more about the Writing Center by exploring this website and visiting us in person during regular hours.
DSC Writing Center
Office Hours - Daytona Beach Campus & Virtual
Monday - Thursday: 8 a.m. - 5 p.m.
Friday: 8 a.m. - 2 p.m.
Saturday: 9 a.m. - 1 p.m.