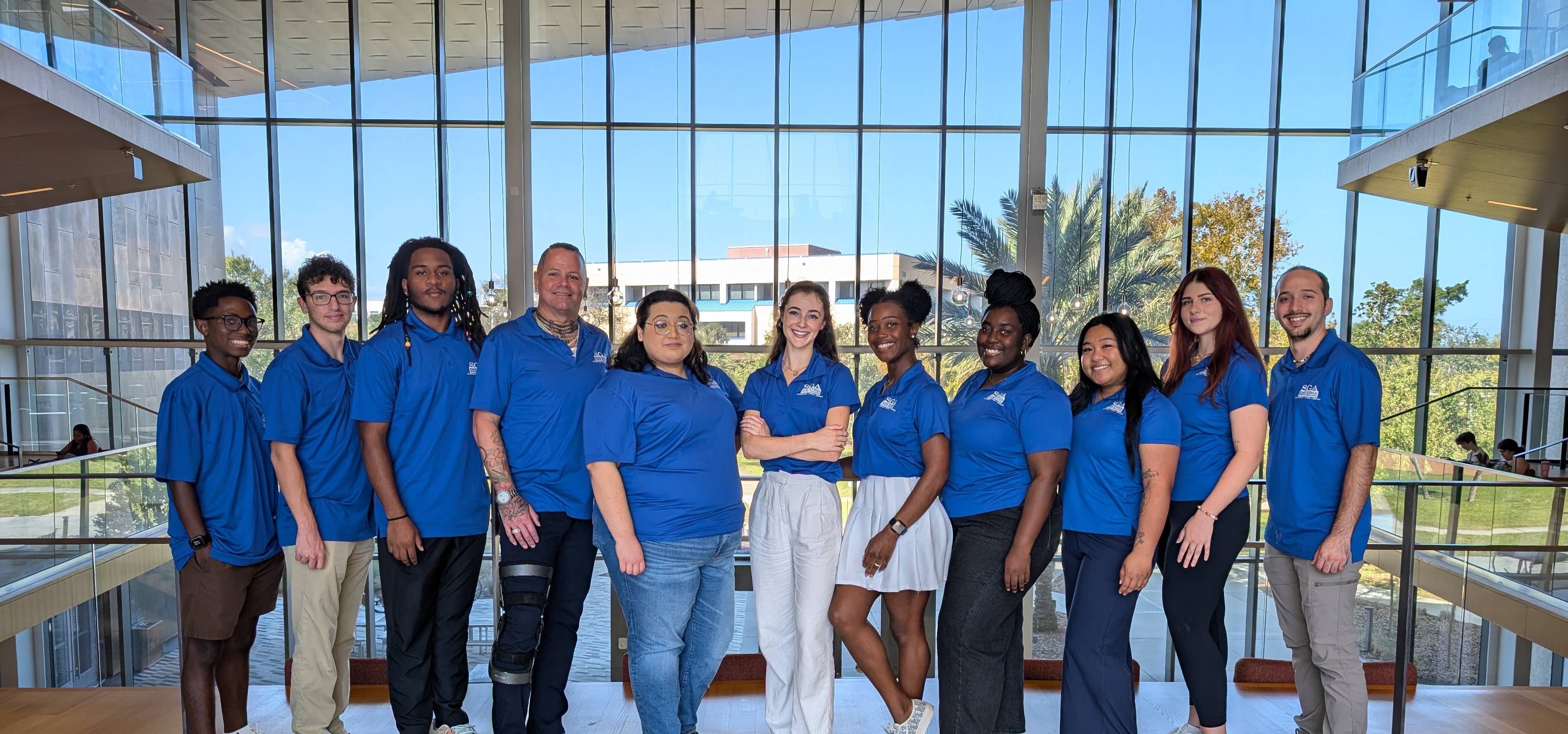 Student Government Association
What is the Student Government Association?
The SGA serves as the liaison between students, faculty and the administration. It is directly involved in the policy-making process for Daytona State College. SGA members volunteer for numerous community service projects within the Volusia and Flagler areas, as well as State wide through participation in the Florida College System Student Government Association.
Want to build your leadership skills? We are always looking for new members.
Events are in progress and our SGA Board is busy serving the students of Daytona State - join in on the fun!
SGA meets every Tuesday at 1:30p.m. on the Daytona Beach Campus in the Lemerand Student Center, room 218K.
Available Positions
Executive Offices: No open executive office positions
Vice Presidents for: New Smyrna Beach/Edgewater Campus, DeLand Campus, ATC Campus
Senators of: Academic Affairs, Athletics, DeLand Campus, Flagler/Palm Coast Campus, and New Smyrna Beach/Edgewater Campus

Learn More & Get Involved