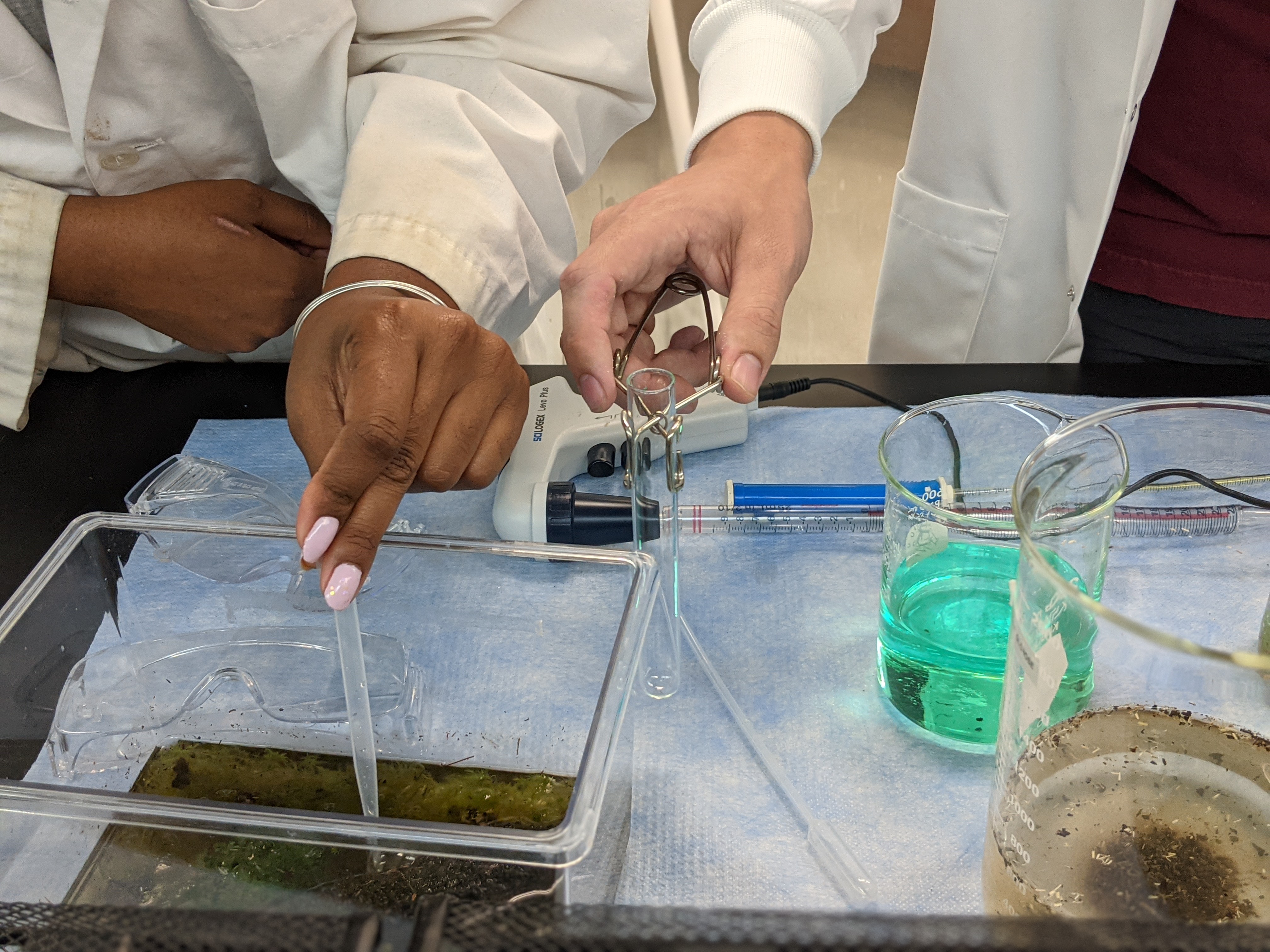 School of Biological & Physical Sciences
A variety of courses in biology, chemistry and the physical sciences is offered to help you acquire scientific, critical and creative reasoning skills. Whether you are aspiring to enter a science-related field or simply looking to fulfill general education requirements, you will find a highly qualified and dedicated faculty. Quality courses and a variety of unique learning experiences will give you a strong foundation and make it possible for you to successfully transfer to a university. The school boasts a new science building and state-of-the-art laboratory instrumentation and equipment used by leading employers, universities and research institutions, including:
Atomic absorption, infrared, ultraviolet and mass spectrometers
Computers in labs for collection and management of data
Electrophoretic apparatus for DNA science
Greenhouse
In addition, you have the opportunity to take advantage of a seminar series sponsored annually by the Science Department that attracts speakers from colleges and universities across the nation. Topics include areas of current interest and research. Open to faculty, students and the general public.