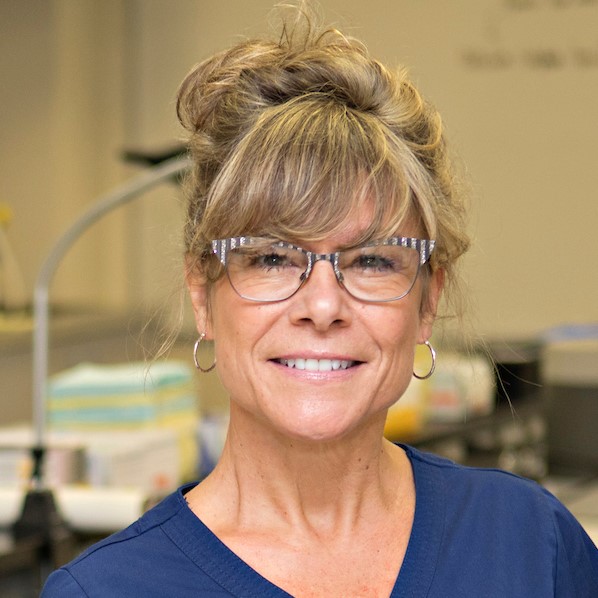 Leslie Fehl
Assistant Chair
Assistant Chair, Dental Science
Manager, Dental Assisting Program
Professor Leslie Fehl is currently pursuing a Master of Public Health, University of Phoenix and earned a Bachelor of Science in Healthcare Administration, University of Phoenix.
Professor Fehl is currently serving as the Assistant Chair of the School of Dental Science, and Manager of the Dental Assisting Program. Ms. Fehl has been a dental health professional for over 36 years. Cumulatively, she has been teaching dental assisting for 15 years. In 2018, she was presented with the NISOD Excellence Award. In 2011, Ms. Fehl transformed the Dental Assisting Program to a viable organic environment that teaches contemporary dentistry and dental assisting. During the 2002-2003 academic year, she was awarded both the Educator of the Year and Outstanding Educator from the Florida Special Needs Association.
During Ms. Fehl's teaching tenure, her tool kit includes inspiring students with an emphasis on the diverse learning that includes innovative applications with successful development. She challenges her students to improve their thinking and heighten their expectations, so they are prepared to excel as they develop into professionals. Ms. Fehl teaches or has taught all the courses in the Dental Assisting Program.