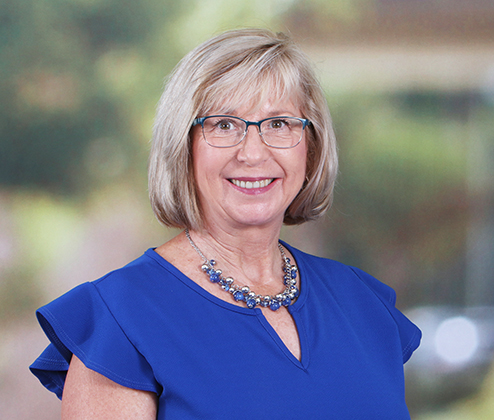 Catherine Twyman
Assistant Chair
Cathy Twyman serves as the Assistant Chair/Professor of Early Childhood Education at Daytona State College.
She originally started her career at DSC as a student, graduating in 1987 with an AA degree. She went on to earn her bachelor's degree in Elementary Education at the University of Central Florida and immediately started her teaching career in Palm Coast, Florida.
Cathy earned her master's degree in Early Childhood and a master's degree in Educational Leadership. She continued her teaching career in Volusia County, working in grades Pre-K, kindergarten, 1st and third, and serving as an Academic Coach.
Cathy began serving as an adjunct with Daytona State College's Early Childhood Education program in 2005, and then moving into a full-time position in 2010. In 2016 she earned her Doctorate in Early Childhood Education/Curriculum and Instruction at the University of Central Florida. She serves the community in a variety of ways including a member of the United Way Cabinet from 2017-2021, Executive Board Early Learning Coalition, Board Member, Early Learning Coalition, Quality Chair, Early Learning Coalition, Member, Dolly Parton Imagination Library, and Co-Chair of TREE – Teacher Resources for Early Educators Co-Chair.