School of Dental Sciences
About Us
Dentistry is a rewarding field with an array of opportunities. Dental assisting and dental hygiene professionals provide valuable preventive, educational and treatment services to ensure good oral health and a high quality of life for people of all ages. The education and training required of dental assisting and dental hygiene professionals makes them valued and respected members of the oral health care team.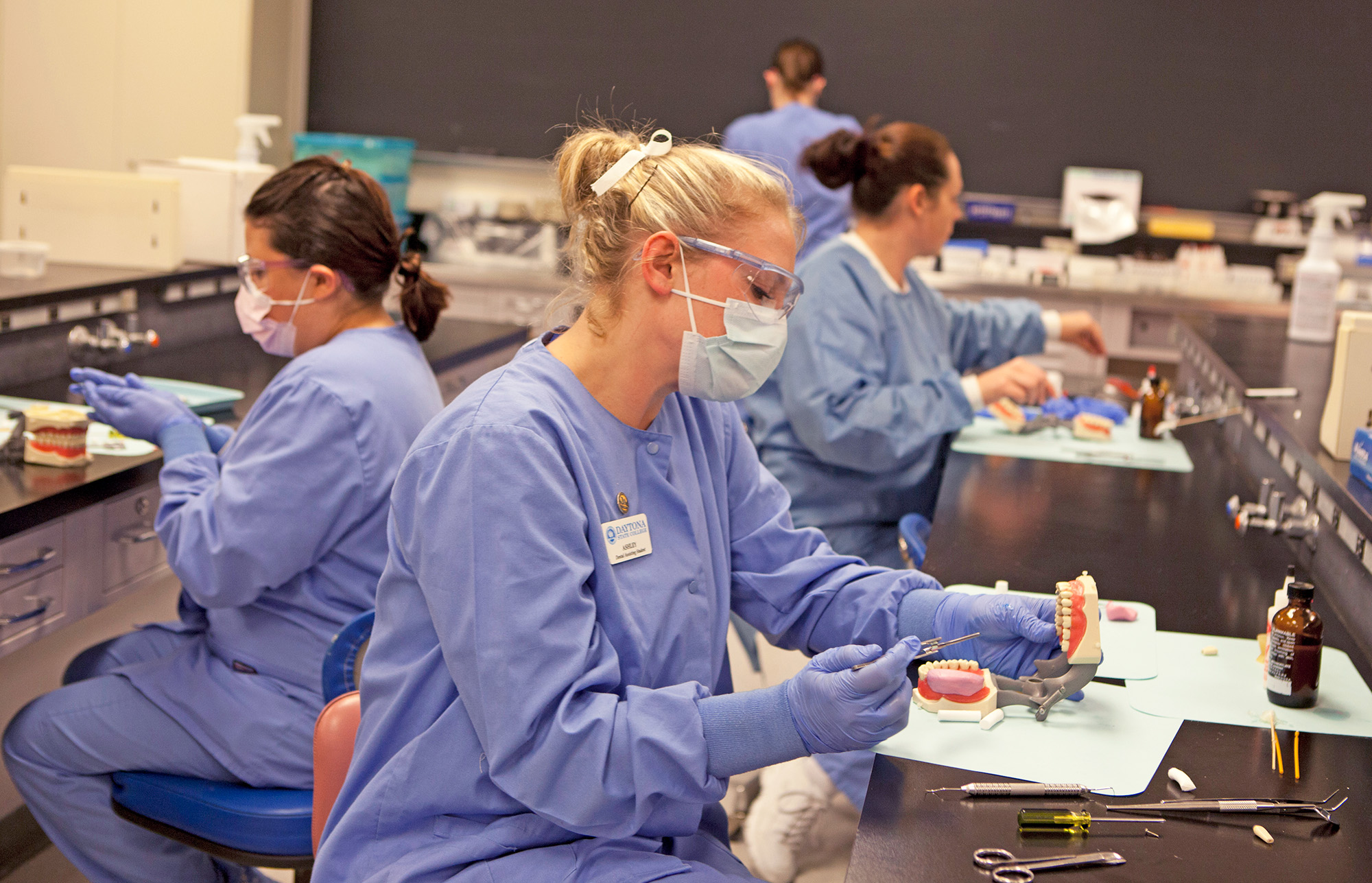 Study with Us
Advances in science and technology will make dentistry an increasingly exciting and challenging field to be a part of in the coming years. A strong education and clinical training will be the key to a successful start in this field.

Occupational Hazards: Dental assistants and dental hygienists are exposed to a number of occupational hazards working in the dental field. Occupational hazards they could be exposed to are: infections (i.e. HIV and Hepatitis), radiation, musculoskeletal problems, dermatitis, respiratory problems, and/or eye injuries.
With a Dental Science degree, you can make a difference.
career options
The career and employment opportunities for dental assistants and dental hygienists are excellent. Dental Sciences graduates may choose to work in a variety of dental health care settings, such as private dental practices, larger dental group practices and dental specialties. Other career opportunities exist in public health, government agencies, armed forces, research, sales or education.
If you enjoy interacting with people, have good manual dexterity and are detailed-oriented, caring and want to help others, and respect the importance of attaining and maintaining optimum oral health, you will enjoy a career as a dental assistant or dental hygienist. With excellent job placement and starting salaries, this is a wonderful career opportunity.
After graduating, you may also choose to further your career through the pursuit of an advanced degree.
Accreditation
The Dental Assisting and Dental Hygiene Programs are accredited by the Commission on Dental Accreditation and has been granted the accreditation status of "approval without reporting requirements". The Commission is a specialized accrediting body recognized by the United States Department of Education. The Commission on Dental Accreditation can be contacted at (312) 440-4653 or at 211 East Chicago Avenue, Chicago, IL 60611-2678. The Commission's web address is http://www.ada.org/en/coda.